Text-to-speech (TTS) technology has improved tremendously over the past decade. With advancements in deep learning and AI, TTS engines can now generate extremely natural sounding speech from text. There are many use cases for text-to-speech – from improving accessibility to enhancing productivity.
Although high-quality voices typically come at a premium price, there are still plenty of decent quality free text-to-speech tools available online. In this article, we will look at some of the best free options and how they compare to paid solutions.
MicMonster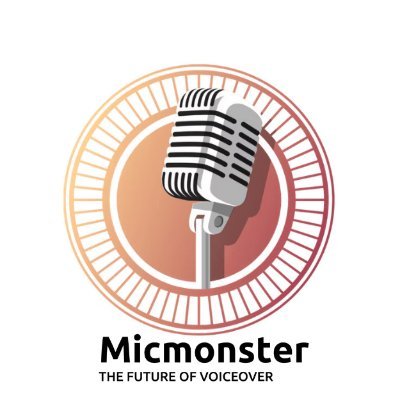 MicMonster is an intuitive text-to-speech tool that doubles as an online video maker. The free version gives you access to over 600+ natural sounding voices in more than 140 languages.
With MicMonster, you can enter text into the text editor and listen to it instantly with the text-to-speech engine. The free plan allows for unlimited free voice generation. This gives you enough time to test out the various voices and languages available.
You can control the pitch, speed, volume and pronunciation of the synthesized voices. MicMonster highlights the words as they are read aloud, making it easy to follow along. The tool also remembers where you left off, so you can pick up right where you were.
While you can download the audio files with the free version, you can still get a good feel for how MicMonster works and the quality of the voices. Overall, it's an excellent free option for basic TTS needs.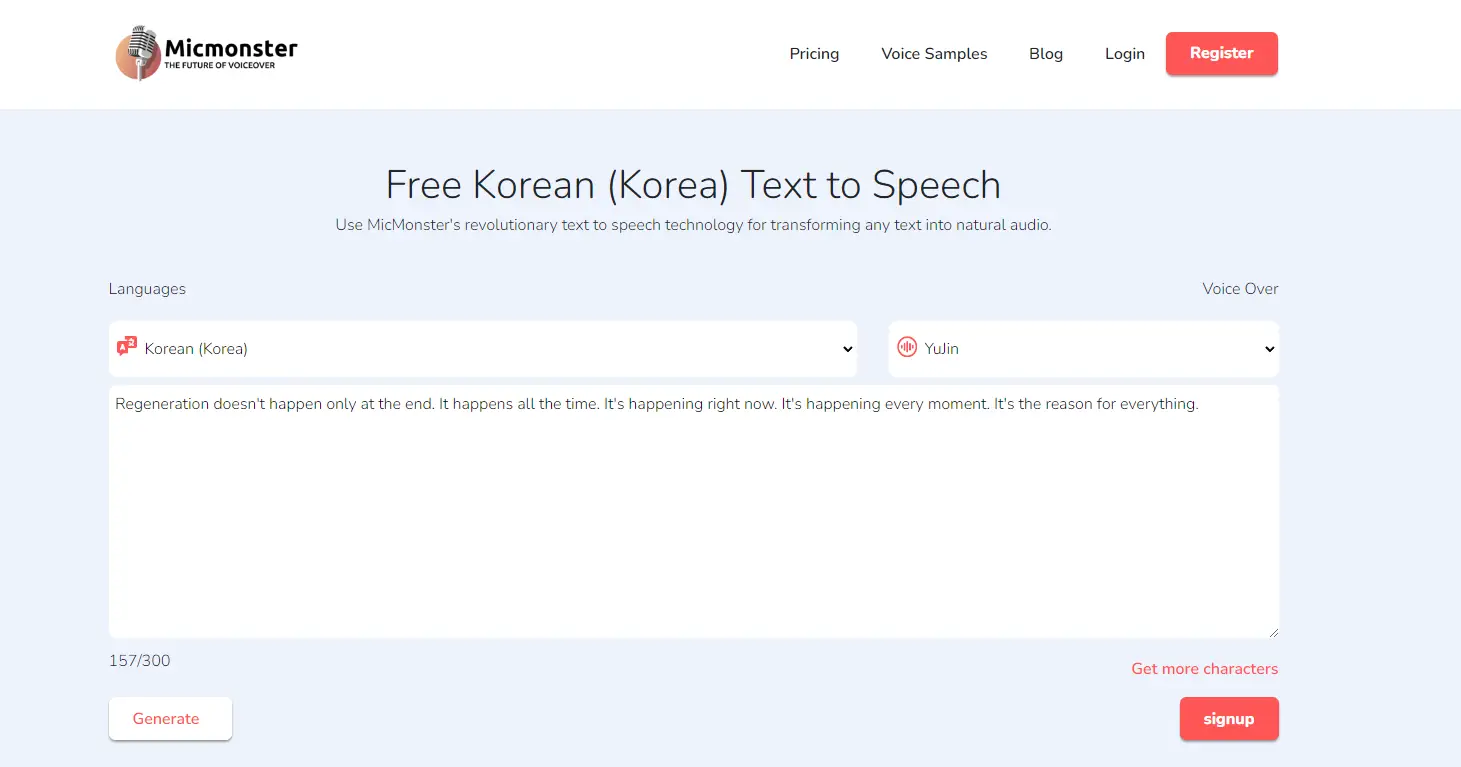 Languages
Voice Samples of MicMonster:
Advanced editor
MicMonster's cloud-based solution has an advanced editor lets take the text to speech it to the next level. The advanced editor lets you
Multiple Voices In Single Script
Want to Create dialogue audio, no worries inside advance editor you can assign a specific portion of the script to any voice.
Pronunciation Support
AI technology Sometimes mispronounces invented words. With Pronunciation, you can control how to speak specific Words.
We could not find words that Micmosnter miss pronounced. But we are still looking
Control Speed, Pitch, volume for specific sentences
Using the advance editor you can control pitch, volume & speed for a specific portion of the script.
Emphasize
Stress on words that are important to the context. You can draw graph to customize how much stress you want to put on words.
With all these features, you can produce Voiceovers like the following:
Murf
Murf is another top free text-to-speech tool. Like MicMonster, Murf also doubles as an online video creation tool.
The free version of Murf gives you access to all 120+ natural sounding voices in 20+ languages. You can test out different voices, accents, speeds, tones, and other customizations to get a feel for how Murf works.
Murf's text editor makes it easy to add images, video clips, and presentations to go along with your TTS audio. The free version allows you to play around with all these features without any limits.
You can even try out Murf's unlimited royalty-free music library to add background music to your TTS videos. The only limitation is that you cannot download the final audio/video output – you can only share a link or embed it. Overall, Murf's free version gives you an excellent sense of its premium capabilities.
Murf.ai Pricing Plans and Costs
How to Use Murf AI: Creating Professional Voice Overs Made Easy
Is Murf AI Truly Safe? Delving into its Safety Features
Murf AI Honest Review: an Advanced AI Voice Generator
Exploring the Top Alternatives to Murf.ai
Is Murf AI Free? Exploring Pricing and Plans
List of Promo Code Murf AI and How to Apply
MicMonster vs. Murf AI – Battle Of The Best
Read Aloud
Read Aloud is a simple but powerful text-to-speech Chrome extension. It works on most websites – simply highlight the text you want read, right-click and select "Read Aloud".
Read Aloud taps into the Google, Microsoft and Amazon Polly text-to-speech engines. The free version gives you access to over 150 natural sounding voices in a variety of languages.
You can control the speed, volume and pitch of the voice. The app can even sync word highlighting to make it easy to read along. This is handy for proofreading articles or catching typos.
Read Aloud supports reading text from PDFs, eBooks and common file formats. You can also grab the Read Aloud browser widget to enable TTS on any webpage with a click.
For basic on-the-fly TTS without frills, Read Aloud is an excellent free option. The only limitation is you cannot save/download the audio files.
Natural Reader
Natural Reader is another simple, hassle-free text-to-speech tool. The free version provides access to a wide selection of voices across different languages.
Natural Reader uses advanced text normalization and speech synthesis technologies to produce very natural sounding speech. You can paste text or open up documents (.txt, .pdf, .doc etc) to be read aloud.
Useful features like dual highlighting and adjustable playback speed help you read along. The free version also includes an OCR (optical character recognition) tool to convert images with text into speech.
Natural Reader has mobile apps for iOS and Android for accessibility on-the-go. For quick, uncomplicated TTS without extra features, Natural Reader is a solid free option.
Is Natural Reader Free? The Ultimate Answer Is Here!
Natural Reader Alternative For Generating Text To Speech
MicMonster vs. NaturalReaders: Which One You Should Choose?
Speechify
Speechify offers a limited but useful free version of their text-to-speech software. You need to sign up with a work email address to access the free features.
With Speechify's free web clipper browser extension, you can get TTS readback on web articles and documents. Just clip the text you want converted and listen with adjustable playback settings.
The free plan allows you to test out Speechify's 120+ lifelike voices in different languages. However, you can only adjust the playback speed from 1x-2x (paid plans go up to 3.5x). The quality of the voices remains excellent.
For basic document and web TTS accessibility, Speechify delivers. You miss out on premium features like annotating, editing, sharing and downloading though. Overall, it provides enough functionality to be a viable free option.
Is Speechify Free? We've Got the Answer for You!
MicMonster vs. Speechify: Let's Compare And Contrast!
Speechify Alternative To Enhance Your Reading Speed
Speechify Cost and Review: Is it Worth It?
TTSReader
TTSReader is an incredibly simple free text-to-speech tool that works right in your web browser. Paste any text you want read aloud and press play to hear instant TTS conversion.
The free version offers over 30 voices across 15+ languages. The voice quality isn't as natural sounding as premium solutions, but it gets the job done for basic TTS needs.
Useful features like speed control, word tracking and automatic bookmarking make TTSReader functional for reading long articles and documents. There's no need to register, download software or install browser extensions.
TTSReader remembers where you left off and lets you pick up reading from any point in the text. For a quick, hassle-free text-to-speech experience, TTSReader is a great free option. The main drawback is the synthetic voice quality.
Lovo
Lovo offers an easy-to-use free text-to-speech tool right in your web browser. Simply paste your text, choose from over 180 voices across 33 languages, and click Convert.
In seconds, Lovo generates high-quality speech audio files. The free plan places no limits on conversions – you can create as many audio files as you need.
You can listen to the TTS audio directly in your browser as well as download the files in .mp3 format. Lovo allows 3 downloads per month and 3 days of access to premium voices with the free plan.
For unlimited personal use text-to-speech conversion, Lovo delivers. The only catch is you cannot use the generated audio commercially without upgrading to a paid plan.
Lovo Studio Alternative For Generating Text To Speech
MicMonster vs LOVO Comparison: Which Tool Should You Choose?
WellSaid Labs
WellSaid Labs offers an extremely generous free trial of their powerful text-to-speech tool. You get full access to the WellSaid Studio for 7 days.
The only requirement is signing up with a work email – no personal emails allowed. This gives you plenty of time to test out all the capabilities.
With the free trial, you can create one project with up to 50 audio files. You get access to 53 high-quality voices in different languages to experiment with.
The WellSaid Studio provides robust editing tools, a library of background music, royalty-free images and multi-media capabilities. You can create voiceovers, videos, audiobooks and more.
If you're looking for an extended free trial to explore premium text-to-speech features, WellSaid Labs is a great choice. Sign up before your 7 days is up to keep your projects.
Balabolka
Balabolka is a uniquely versatile free text-to-speech software for Windows PCs. While it doesn't offer its own voices, it can utilize all the Microsoft SAPI voices on your device.
The straightforward interface lets you adjust voice parameters like volume, rate, pitch, quality and articulation. Supported file formats include .txt, .doc, .pdf, .epub and many others.
Useful features like hotkey customization, bookmarking, Google Translate integration and batch processing provide a customizable TTS experience. You can save audio files as .mp3, .wav, .wma and more.
For utilizing system voices and finely tweaking TTS output, Balabolka is a great free choice. The main downside is the lack of natural sounding voices. But you can always addConclusion
Balabolka is a versatile and customizable text-to-speech software for Windows PCs. While it lacks its own natural sounding voices, it can use all the Microsoft SAPI voices available on your device. With a simple interface and useful features like custom hotkeys and Google Translate integration, Balabolka offers a personalized TTS experience. It supports various file formats and allows you to save audio files in different formats. Overall, Balabolka is a great free choice for utilizing system voices and fine-tuning TTS output.
Balabolka Alternative For Converting Text into Speech
WordTalk
WordTalk is an assistive technology tool that is designed to help individuals with reading and writing difficulties, such as dyslexia. It is a free plug-in for Microsoft Word that can be installed on both Windows and Mac operating systems. This software tool aims to make reading, writing, and comprehension easier for users who struggle with these tasks because of different learning abilities.
The primary function of WordTalk is to convert text into speech. The software uses a text-to-speech (TTS) engine, which reads out the text in a natural-sounding voice. This feature is especially helpful for those who have difficulty reading long documents or those who need to proofread their written work. Users can adjust the speed and pitch of the voice to suit their preferences. They can also choose from various voices and languages.
Overall, WordTalk is a powerful tool that enables users with reading and writing difficulties to overcome some of the barriers they face. It helps users to comprehend complex texts, write accurately, and communicate effectively. The fact that it is free and easily accessible makes it an invaluable resource for those who need it.
Voice Dream Reader
Voice Dream Reader is a mobile application that allows users to listen to and read digital text documents. It is designed for individuals who prefer to listen to information rather than reading it, such as those with visual impairments or learning disabilities.
The app comes with a wide range of features that make it user-friendly and functional. Users can import documents from various sources, including Dropbox, Google Drive, and web pages, to name a few. The app supports a variety of document types, including PDFs, eBooks, and Microsoft Word documents.
One of the most impressive features of Voice Dream Reader is its ability to convert text to speech. The app uses advanced text-to-speech technology to produce high-quality audio that is both clear and easy to understand. Users can customize the speed, pitch, and volume of the voice, making it fully customizable to their needs.
Overall, Voice Dream Reader is an excellent application for anyone looking to improve their reading skills, whether due to a visual impairment, learning disability, or simply a preference for listening over reading. Its comprehensive feature set and ease of use make it a must-have for anyone looking to access digital text in a more accessible and enjoyable way.
Capti Voice
Capti Voice is a popular web and mobile app that was developed to help people with reading difficulties. It is a text-to-speech platform that converts written content into spoken words, allowing users to listen to their text-based content instead of having to read it themselves.
Capti Voice features an intuitive user interface that provides easy access to its many tools and functions. Users can import a wide range of file types into the app, including PDFs, EPUBs, and HTML files. Once imported, the app will automatically begin reading the content aloud, using high-quality, natural-sounding voices.
One of the key advantages of Capti Voice is its ability to customize the reading experience to suit the needs of individual users. For example, users can adjust the reading speed, choose from a variety of different voices, and even change the color and font of the displayed text for greater visual clarity.
Overall, Capti Voice is an incredibly useful tool for anyone who struggles with reading, whether due to a learning disability, visual impairment, or simply lack of time. With its customizable reading experience, integration with other apps and services, and powerful productivity features, Capti Voice makes it easier than ever before to access and consume digital content on your own terms.
Limitations of Free TTS online tools

Text-To-Speech (TTS) technology has become increasingly popular in recent years as a method of converting written text into spoken audio. With the rise of artificial intelligence and machine learning, there are many free TTS online tools available for anyone to use. However, while they can offer convenience and accessibility, these tools also come with several limitations that users should be aware of.
Limited Voice Options: Most free TTS online tools offer only a few voice options to choose from, limiting the customization and personalization of the user experience. Typically, these voices are computer-generated, which can lead to a robotic and unnatural sound.
Quality and Accuracy: The quality and accuracy of the TTS output can vary significantly between different online tools. Some may produce high-quality audio that closely mimics human speech, while others may struggle with pronunciation or intonation. Additionally, certain languages or dialects may not be supported by some TTS engines, leading to inaccurate or robotic-sounding output.
Limited Text Length: Many free TTS online tools impose restrictions on the length of text that can be processed at once. This can be frustrating for users who need to convert large volumes of text, as they may need to break it up into smaller portions to achieve accurate results.
Limited Integration Capabilities: While some TTS online tools offer integration with other software applications or platforms, such as web browsers or mobile apps, many do not. This can limit the versatility and usefulness of the tool, requiring users to manually copy and paste text into the TTS engine.
Security Concerns: Some free TTS online tools may require users to upload their text files to remote servers, raising security concerns around data privacy and confidentiality. Users should always be cautious when sharing sensitive information online, particularly if it involves personal or confidential data.
Commercial Use Restrictions: Some free TTS online tools may have restrictions on commercial use, meaning that they can only be used for personal or non-profit purposes. This can limit their usefulness for businesses or organizations that require TTS technology for commercial purposes.
In summary, free TTS online tools offer a convenient and accessible way to convert written text into spoken audio, but they also come with several limitations. These include limited voice options, variable quality and accuracy, text length restrictions, limited integration capabilities, security concerns, and commercial use restrictions. Users should consider these factors when choosing a TTS tool and select the one that best meets their needs and requirements.

Why Should You Choose MicMonster's Premium Service?
MicMonster's Premium Service is an excellent choice for anyone looking to enhance their audio recording quality and overall production value. There are several reasons why this service stands out from the rest, including its access to top-of-the-line equipment, experienced professionals, and a commitment to customer satisfaction.
First and foremost, MicMonster's Premium Service provides users with access to state-of-the-art equipment, including microphones, mixing consoles, and other essential audio components. This hardware ensures that every recording is of the highest possible quality, providing a clean, clear sound that is free from any unwanted noise or interference. This is particularly important for those working in professional settings, such as podcasters, radio hosts, and musicians, who demand the best possible sound quality for their recordings.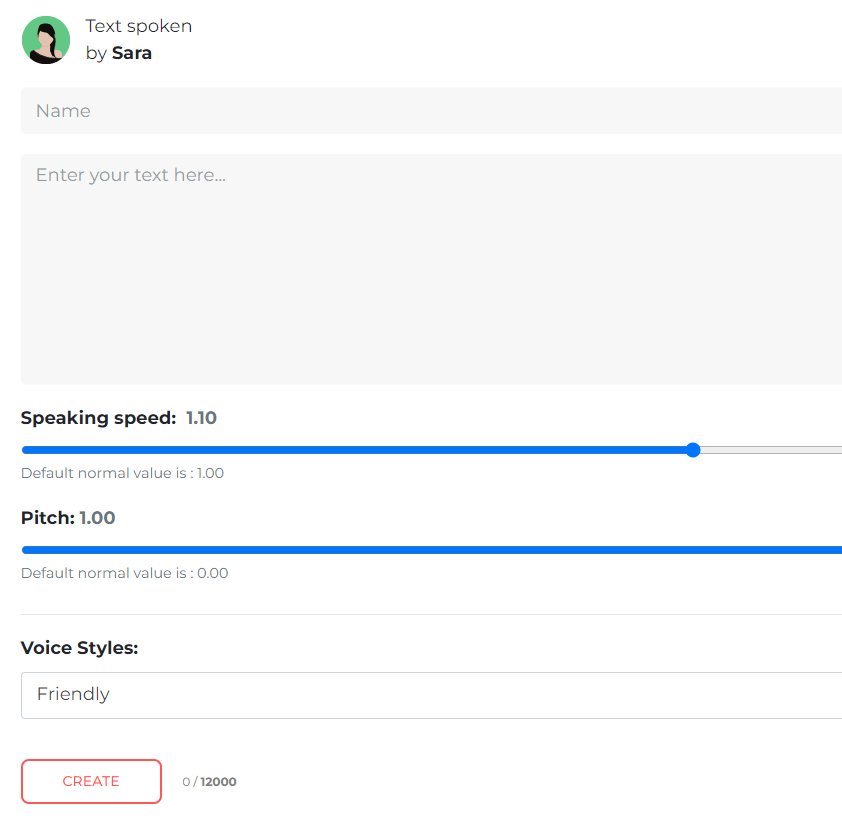 Additionally, MicMonster's Premium Service employs experienced professionals who are dedicated to helping clients achieve their goals. The team consists of audio engineers, producers, and other industry experts who have years of experience in the field. They work closely with clients to understand their needs and provide customized solutions that cater to their unique requirements.
Another key benefit of MicMonster's Premium Service is its commitment to customer satisfaction. The team goes above and beyond to ensure that clients are completely satisfied with the service they receive. This includes offering 24/7 support, providing detailed feedback on recordings, and working closely with customers to ensure that every project meets their expectations.

Ultimately, choosing MicMonster's Premium Service is an investment in your audio recording capabilities and overall production value. With access to cutting-edge equipment, experienced professionals, and unparalleled customer support, you can be confident that your recordings will stand out from the crowd and make a lasting impression on your audience. Whether you're a seasoned professional or just starting out, MicMonster's Premium Service is an excellent choice for anyone looking to take their audio recordings to the next level.

FAQs
What is the best free text to speech tools?
There are several free text-to-speech (TTS) tools available in the market. Some of the most popular ones include Natural Reader, Balabolka, Ivona, and Google Text-to-Speech. Each of these tools has its own unique features and benefits. For instance, Natural Reader offers a variety of voices and languages, while Balabolka provides customizable pronunciation settings. Ivona is known for its high-quality human-like voices, and Google Text-to-Speech is convenient as it is built into Android devices.
When selecting the best TTS tool, it is essential to consider factors such as voice quality, language options, customization options, and ease of use. It is also important to try out different tools to determine which one suits your needs and preferences.
Do I need a text to speech subscription?
Not necessarily. While some TTS tools require a subscription or payment, there are plenty of free options available that offer a range of features and functionalities. However, it is worth noting that paid subscriptions may provide access to more advanced features, including more natural-sounding voices, additional languages, and more extensive customization options.
If you only require basic TTS functionality, then a free tool may be sufficient. However, if you rely on TTS software for professional or educational purposes, it may be worth investing in a paid subscription to access more advanced features.
What are the limitations of free TTS software?
Free TTS software typically comes with certain limitations that users should be aware of. First and foremost, the quality of the voices may not be as high as those offered by paid tools. Additionally, free TTS software may have a limited range of languages and accents available.
Another common limitation is the lack of customization options. While some free TTS tools allow users to adjust the speed and tone of the voice, others may not provide any customization options at all. This can be frustrating for users who require specific settings to suit their individual needs.
Finally, free TTS software may come with usage restrictions, such as a limit on the number of words that can be converted per day. To avoid these limitations, users may need to upgrade to a paid subscription or use multiple free TTS tools in combination.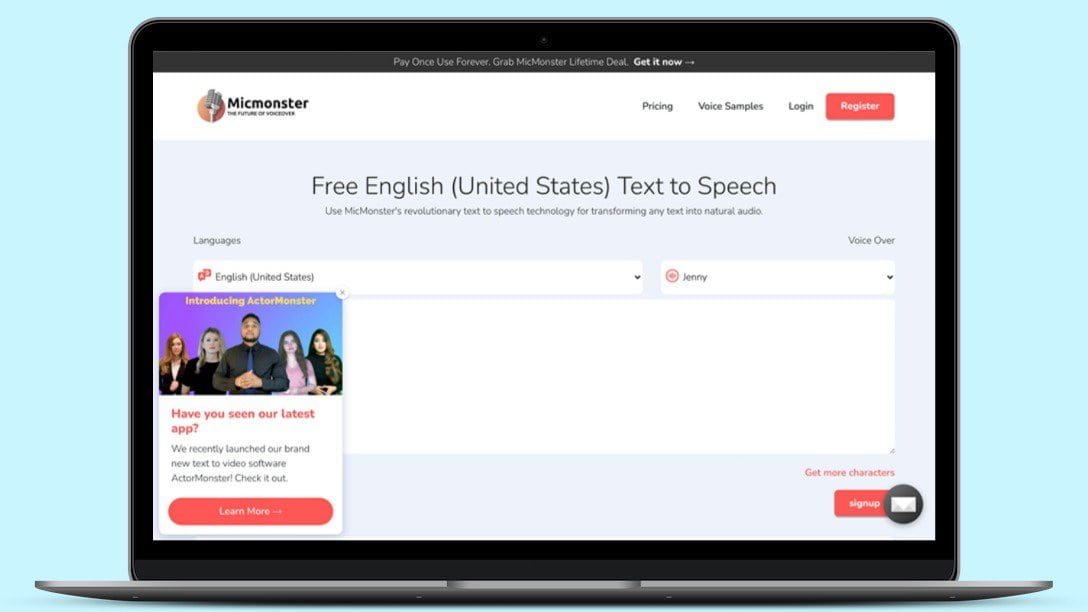 How can I convert text to speech online for free?
Converting text to speech has become an essential tool for many individuals and businesses today. It can help people with visual impairments, language learners, and those who prefer audio content. There are various ways to convert text to speech, including using online tools that offer free services.
Here is a step-by-step guide on how to convert text to speech online for free:
Step 1: Choose a text-to-speech converter
There are several online tools available that offer text-to-speech conversion services for free. Some popular options include Google Text-to-Speech, Natural Reader, and Balabolka. You can choose any of these tools based on your preferences and requirements.
Step 2: Copy and paste the text you want to convert
Once you have selected a text-to-speech converter, open it in your web browser and copy the text you want to convert. You can select the text from any source, such as a Word document, PDF file, or website. To copy the text, highlight it, right-click, and select "Copy."
Step 3: Paste the text in the text box
After copying the text, go back to the text-to-speech converter and paste it into the text box provided. To paste the text, right-click in the text box and select "Paste." Make sure that the entire text is pasted correctly and there are no errors.
Step 4: Select the voice and language
Most text-to-speech converters allow you to choose from different voices and languages. Select the voice and language that you prefer from the drop-down menus provided. You can listen to a sample of each voice before making your final selection.
Step 5: Adjust the settings
Some text-to-speech converters offer additional settings that you can adjust, such as the speed and volume of the voice. You can experiment with these settings to find the best combination that suits your needs.
Step 6: Convert the text to speech
Once you have made all the necessary selections and adjustments, click on the "Convert" or "Generate Audio" button to convert the text to speech. Depending on the length of the text and your internet connection speed, it may take a few seconds or a minute to generate the audio.
Step 7: Listen to the audio
After the text has been converted to speech, you can listen to it by clicking on the "Play" button. You can also download the audio file in various formats, such as MP3, WAV, or OGG. Some text-to-speech converters allow you to save the audio file to your computer, while others offer cloud-based storage options.
In conclusion, converting text to speech online for free is a simple process that can be done using various tools available on the internet. By following the above steps, you can convert any text into an audio format, which can be useful for a variety of purposes.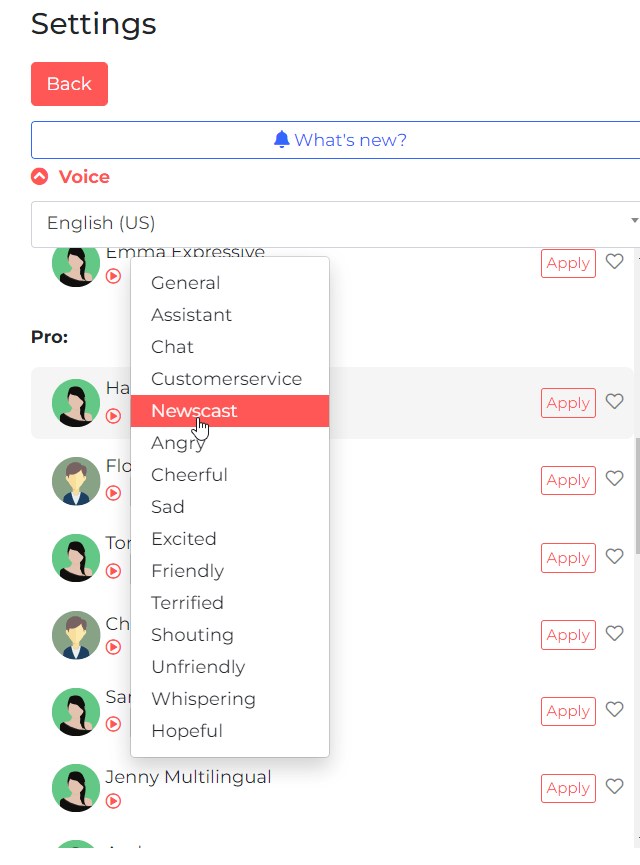 What is the most realistic text to voice?
Text-to-speech (TTS) software is a type of technology that converts written text into audible speech. This technology has come a long way since its inception, with advancements in artificial intelligence and machine learning making it more realistic than ever before. However, some TTS services are better than others when it comes to creating a natural and lifelike voice.
The most realistic text to speech software currently available is a matter of debate. That being said, there are several top tools and services that stand out for their exceptional performance in this area. Among these are IBM Watson Text to Speech, Azure Text-to-Speech API, Google Cloud Text-to-Speech, and Amazon Polly.
IBM Watson Text to Speech is a leading TTS service that uses deep learning algorithms to generate natural-sounding voices. It offers over 20 different languages and dialects and can even recognize and reproduce emotions in the speech it generates. With Watson, users can create custom voices tailored to their brand or target audience, further enhancing its capabilities.
Azure Text-to-Speech API by Microsoft is another top performer in the TTS market. Its advanced neural text-to-speech technology creates highly realistic voices that are nearly indistinguishable from human speech. Azure also offers a wide range of customization options, including gender, pitch, and speed, allowing users to fine-tune their TTS output to their exact needs.
Google Cloud Text-to-Speech is another standout tool, leveraging Google's vast AI and machine learning resources to produce lifelike audio output. Its WaveNet technology enables it to capture the natural nuances of human speech, including intonation, rhythm, and volume. Google's TTS service also supports many different languages, accents, and voices, giving users a lot of versatility in how they use it.
Finally, Amazon Polly stands out as an exceptional TTS service, offering high-quality audio output in 29 different languages. Its deep learning-based technology allows it to generate natural-sounding voices that can be customized to fit specific use cases and audiences. With its ability to recognize and reproduce emotions, Polly is a popular choice for creating engaging and interactive voice experiences.
Ultimately, the most realistic text to speech software will depend on individual needs and preferences. However, these top TTS services all offer advanced technology and customization options that enable them to create highly realistic and engaging audio output.