Explainer videos have become an extremely popular marketing tool in recent years. They are short animated videos that clearly explain a product, service, or idea. Creating an effective explainer video requires several key elements – an engaging script, dynamic visuals, and an appropriate voiceover. Finding the right voiceover can be one of the most challenging parts of making an explainer video. MicMonster provides a solution for creating high-quality voiceovers specifically designed for explainer videos.
Stop Searching. Start Creating.
In the past, creating voiceovers for explainer videos meant endlessly searching for the perfect voice actor. This could be an expensive and time-consuming process that still might not yield the right vocal results. MicMonster eliminates the need for this endless search by providing immediate access to a wide variety of realistic AI voices optimized for explainer videos. With MicMonster, you can stop searching and start creating right away.
Your Revolutionary Text-To-Speech Tool for Voiceover – MicMonster
Go Pro with MicMonster 50%OFF Annual Plan.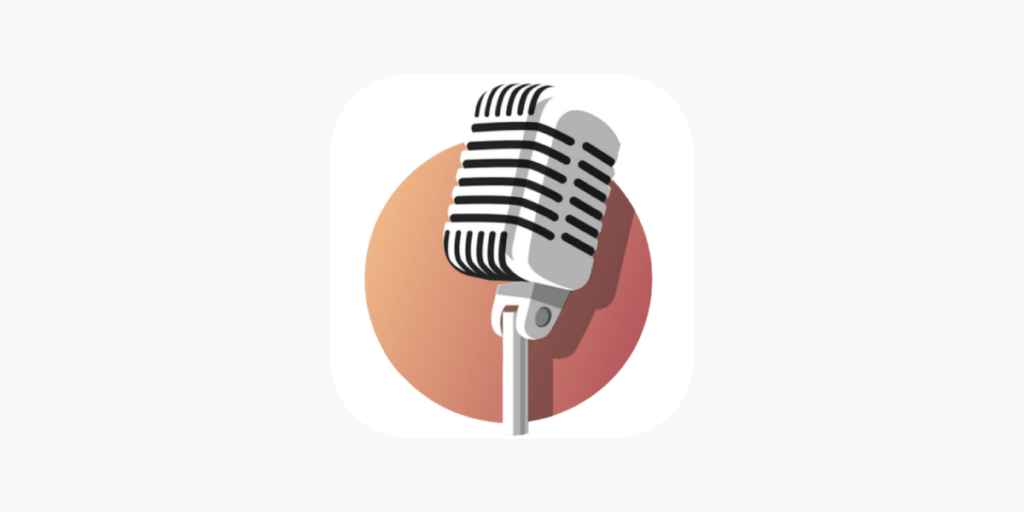 Script is all that you need.
To get started with MicMonster, all you need is a script. Their user-friendly interface makes it simple to take your written script and turn it into a polished voiceover. There is no need to spend time giving direction to a voice actor or trying to record the narration yourself. With MicMonster, your script does all the work. The AI voices are specially designed to read and interpret scripts to create natural-sounding voiceovers.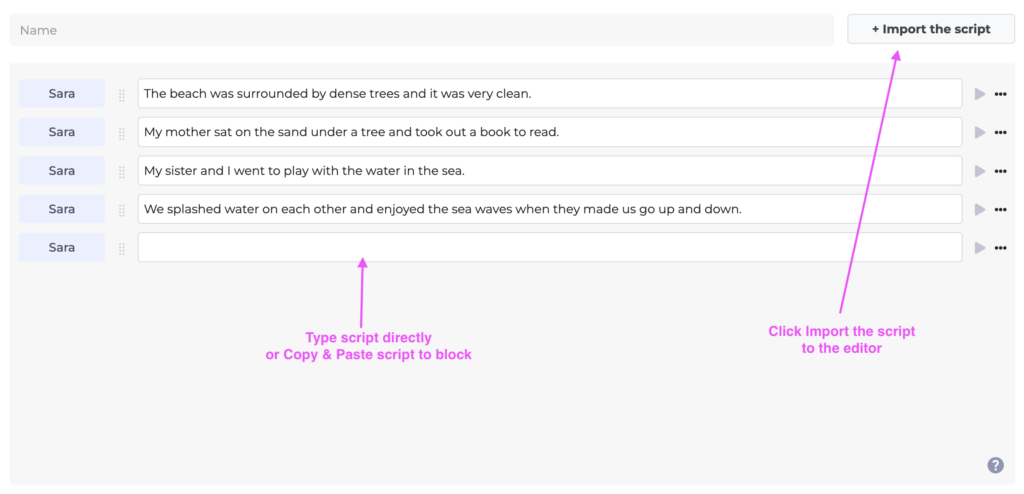 Music, Emphasis, Pronunciation & More
In addition to providing a variety of AI voice options, MicMonster offers advanced features to help customize your explainer video voiceover. You can add background music and sound effects from their library to enhance your narration. The emphasis feature allows you to stress certain words or phrases to improve clarity and impact. You can even adjust pronunciation to get the perfect delivery. MicMonster gives you the tools to get exactly the voiceover you want.
Voiceover for Explainer videos
Creating effective voiceovers for explainer videos presents some unique challenges that MicMonster is designed to solve.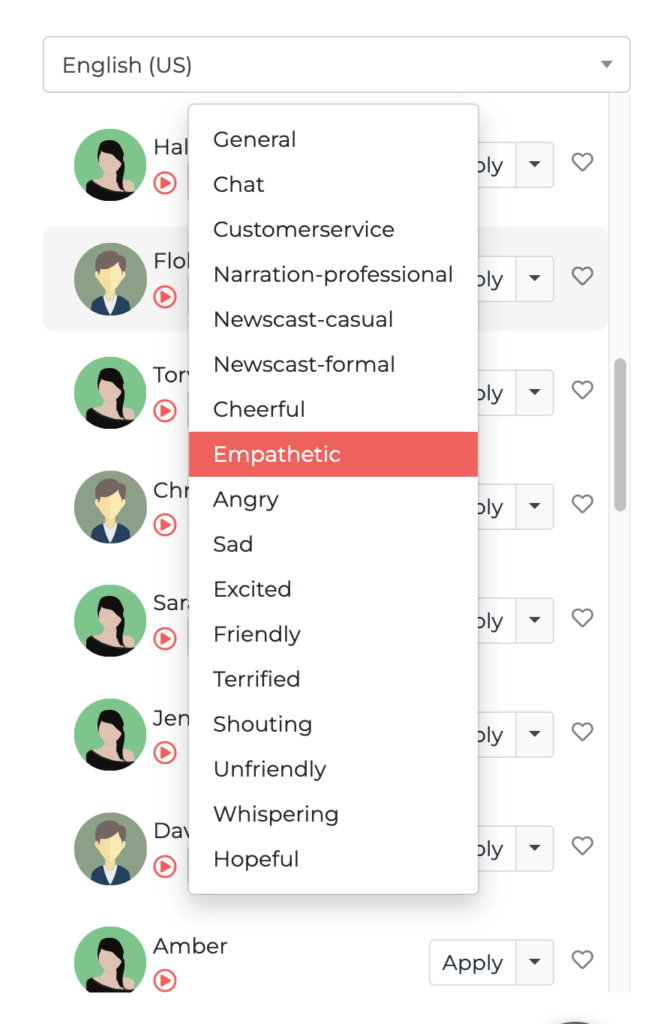 Choosing the right voice for your Explainer Video
One of the hardest parts of producing an explainer video is finding a voiceover that fits the tone and audience. MicMonster provides over 120 voices to choose from, making it easy to select the right vocal style, age, gender, and personality for your specific project. Their wide range covers the spectrum from serious and professional to casual and conversational. Whether you need an upbeat Gen Z narrator or a wise grandmotherly voice, MicMonster has you covered.
Key features of MicMonster for Explainer Videos
In addition to offering vocal variety, MicMonster provides key features to polish and customize your explainer video voiceover including:
Multiple Voices
Easily switch between different AI voices within one script for a conversational effect.
Pronunciation
Adjust pronunciations for clarity and familiarity with your target audience.
Emphasis
Highlight key words and phrases to maximize impact.
Pitch
Alter tone and inflection to match the mood and message.
Pause
Insert dramatic pauses to add effect and interest.
Pace
Speed up or slow down the narration to fit your visuals.
Music and Soundtrack
Enhance the voiceover with background audio for better audience engagement.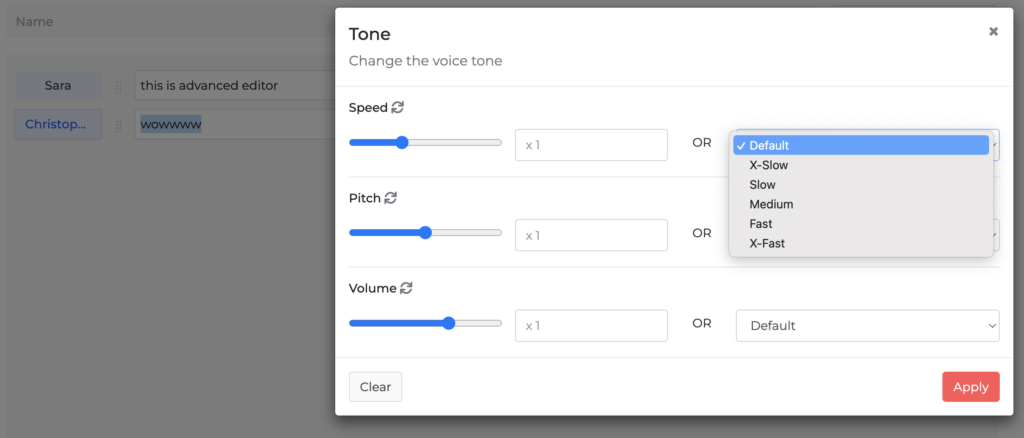 AI Grammar Assistance
Ensure your script has flawless grammar, spelling, and language.
With its specially designed features and range of realistic voices, MicMonster provides everything you need to create compelling, effective voiceovers for your explainer videos quickly and affordably. If you are looking to maximize the impact of your next explainer video project, MicMonster's solution for high-quality, tailored voiceovers is the clear choice.
Voice Samples of MicMonster:
Advanced editor
MicMonster's cloud-based solution has an advanced editor lets take the text to speech it to the next level. The advanced editor lets you
Multiple Voices In Single Script
Want to Create dialogue audio, no worries inside advance editor you can assign a specific portion of the script to any voice.
Pronunciation Support
AI technology Sometimes mispronounces invented words. With Pronunciation, you can control how to speak specific Words.
We could not find words that Micmosnter miss pronounced. But we are still looking
Control Speed, Pitch, volume for specific sentences
Using the advance editor you can control pitch, volume & speed for a specific portion of the script.
Emphasize
Stress on words that are important to the context. You can draw graph to customize how much stress you want to put on words.
With all these features, you can produce Voiceovers like the following:
Conclusion
In summary, creating voiceovers for explainer videos can be a difficult and expensive process without the right tools. MicMonster eliminates the headaches of endless voice actor searches and trial-and-error recording sessions. With its wide variety of AI voices, customizable vocal features, and user-friendly interface, MicMonster allows you to produce engaging, polished explainer video voiceovers with just a script. If you want to simplify the process of creating great voiceovers for your next explainer video, MicMonster is the ideal solution.