In the realm of digital content creation, the voiceover is a powerful tool that can transform your videos, podcasts, and projects into captivating experiences. Yet, traditional methods of recording voiceovers are often time-consuming and costly. If you've ever struggled with recording your own voiceovers or faced the high expenses of hiring professional talents, you'll understand the challenges all too well. Enter MicMonster, a groundbreaking AI-driven voiceover tool that promises to reshape your approach to voiceover production. In this comprehensive MicMonster review, we'll explore how this unique application can be the ultimate solution to your voiceover needs.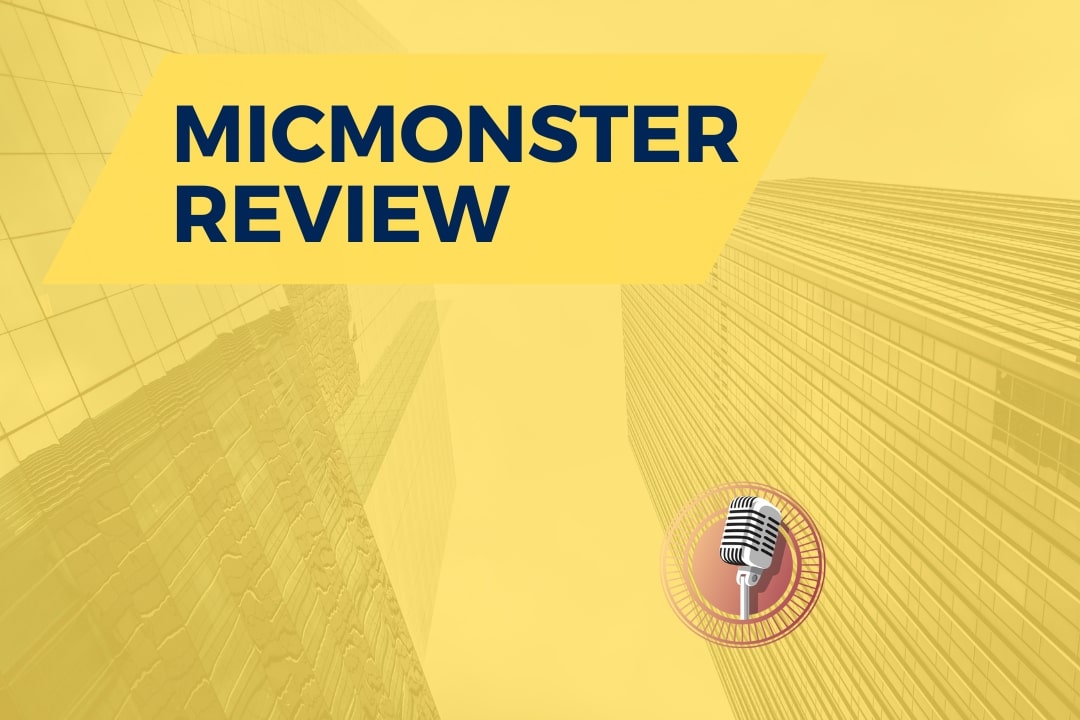 ---
Revolutionizing Voiceovers with MicMonster: In today's fast-paced digital landscape, creating captivating video content has become a vital tool for engaging audiences and conveying messages effectively. Traditional voiceover methods, however, come with challenges such as time-consuming recordings and high costs for professional talent. MicMonster, an AI-powered voiceover tool, aims to transform this process. In this review, we delve into MicMonster's capabilities, features, and benefits, offering a solution to these challenges.
Gone are the days of lengthy studio sessions and expensive services. MicMonster enables you to convert text into lifelike voiceovers in seconds, perfect for enhancing YouTube videos, podcasts, ads, and more. Join us as we explore MicMonster's unique features, user-friendly interface, and its ability to create attention-grabbing voiceovers that transcend language barriers.
Whether you're an experienced content creator or new to video production, this review equips you with the insights to make an informed choice. Discover how MicMonster can save you time, money, and effort in voiceover creation, revolutionizing the way you engage your audience. Let's dive into MicMonster's world and unlock its potential together.
MicMonster Review: Quick Product Overview
In today's rapidly evolving digital landscape, harnessing the power of audio content has become more crucial than ever. Introducing MicMonster, the revolutionary AI-powered voiceover tool that transforms mundane text into captivating and lifelike voiceovers in a matter of seconds. Created by Fasih Ahmad, MicMonster is set to redefine the way we approach content creation and communication.
Product: MicMonster
Vendor: HeiTech Ltd
Launch Date: Launched
Launch Time: 10:00 EDT
Front-End Price: $39/Quarterly
Official Site: micmonster.com
Skills: All Levels
Guarantee: 30-days Money Back Guarantee
Supports: Friendly Support Team
Recommendation: Highly Recommended
Discount: 50TODAY
Upsale: None
MicMonster is not just another run-of-the-mill "text-to-speech" software. It stands out as a unique solution that crafts voiceovers so lifelike that they are virtually indistinguishable from human voices. Gone are the days of laborious and time-consuming voice recording or the expense of hiring professional voiceover talent. With MicMonster, the power to create high-quality voiceovers rests at your fingertips.
>>> Check out MicMonster Pricing Details <<<
What is MicMonster?
MicMonster is a groundbreaking AI-powered voiceover application that transforms text into incredibly realistic human-like voiceovers within a matter of seconds, typically taking around 7 seconds or less. Designed by Fasih Ahmad, MicMonster revolutionizes the way voiceovers are created, making the process faster, easier, and more cost-effective than ever before.
Whether you're a content creator, video producer, podcaster, advertiser, or anyone else seeking high-quality voiceovers, MicMonster offers a game-changing solution. It eliminates the need for time-consuming voice recording or hiring expensive voiceover artists. With MicMonster, you can instantly generate voiceovers that sound indistinguishable from those recorded by professional voice talents.
Key Features of MicMonster:
High-Quality Voiceovers: MicMonster delivers exceptional audio quality, featuring a 384 Kbps Bitrate that ensures impressive sound quality and a more immersive listening experience.
Wide Language Variety: With support for over 140 languages and more than 600 male and female voices, MicMonster caters to diverse linguistic needs, allowing you to create content in multiple languages.
Emotional Control: MicMonster goes beyond simple text-to-speech conversion by enabling you to control the emotion and tone of the voiceover. This feature enhances the realism and engagement of the generated voiceovers.
Pitch and Speed Adjustments: You have the flexibility to adjust the pitch and speed of the voiceover, allowing you to fine-tune the delivery to match the specific context and content of your project.
Commercial License: Unlike many other similar tools, MicMonster provides a commercial license without additional charges, giving you the freedom to use the generated voiceovers for commercial purposes without limitations.
Unlimited Voiceovers: MicMonster empowers you to generate an unlimited number of voiceovers, offering unparalleled freedom and creativity for your projects.
Cross-Platform Compatibility: MicMonster's cloud-based design ensures that you can create voiceovers from any device, whether you're using a computer, tablet, or smartphone.
Why Should You Choose MicMonster?
MicMonster offers a solution to the growing demand for high-quality voiceovers, especially in industries like video creation, podcasting, and online marketing. Traditional voiceover methods are often time-consuming and expensive, making MicMonster an invaluable tool for individuals and businesses looking to streamline their content creation processes.
By using MicMonster, you can overcome language barriers, generate more engaging content, and enhance the overall quality of your projects. The tool's ease of use, diverse language support, and advanced features make it a must-have for content creators of all levels, from beginners to professionals.
As the pricing structure of MicMonster is highly accessible, with options like the $39/Quarterly plan, it offers tremendous value for the benefits it brings to your content creation workflow. The tool's ability to save time, effort, and costs associated with traditional voiceovers makes it an excellent investment for anyone seeking to enhance their multimedia projects.
>>> Check out MicMonster Pricing Details <<<
How Easy is MicMonster to Use?
Navigating the realm of voiceover creation has never been easier, and MicMonster stands as a testament to this claim. With its user-friendly interface and intuitive features, even a five-year-old could master the art of generating 100% human-like voiceovers effortlessly.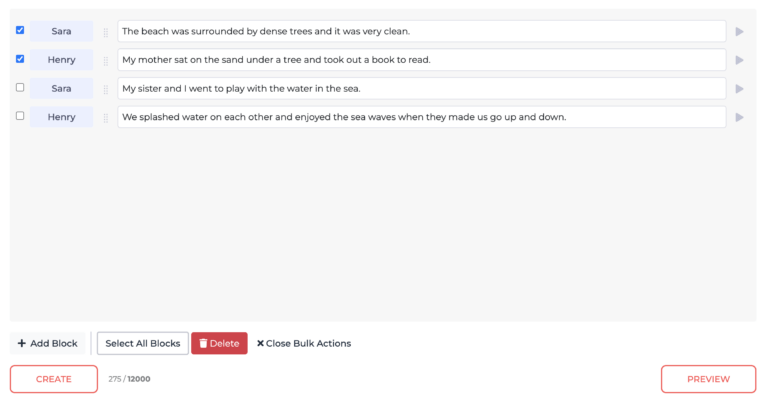 Intriguingly, the process boils down to three simple steps:
Input Your Text: Begin by pasting your desired script into MicMonster's text box. This initial step sets the stage for the transformation from text to impeccable voiceover.
Language and Voice Selection: The power is in your hands to choose from an expansive array of over 140 languages and more than 600 voices. With the option to even tweak the tone of the voice, you can customize the outcome to your heart's content.
Instant Audio Creation: After making your selections, the magic unfolds as MicMonster springs into action, producing your pristine voiceover in under 7 seconds. The result is a voiceover that seamlessly blends with your visuals and content, amplifying your message.
Simplicity at Its Finest
The user-friendly dashboard presents a clean and straightforward layout, ensuring a hassle-free experience. It's more than just a tool; it's an engaging journey through an uncomplicated process. From novices to seasoned content creators, the simplicity of MicMonster's interface makes it accessible to everyone.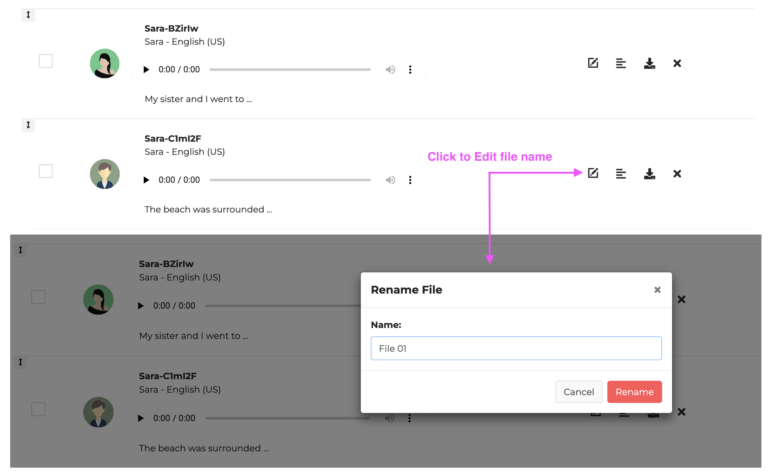 Unleashing Unprecedented Control
Noteworthy features abound within MicMonster's toolkit, allowing you to shape your voiceover precisely as desired:
Voice Emotion Control: Recognizing that not all content demands a standard delivery, MicMonster empowers you to infuse emotion into the voiceover. From bright and empathetic to commanding or conversational, tailor the tone to match your narrative.
Speech and Pitch Adjustment: The versatility continues as you adjust the speed and pitch of the voice. Opt for a softer tone to convey trust and authority, or opt for higher pitches to exude energy and dynamism.
Accent Variety: MicMonster caters to the global landscape with various accents for languages like English, French, Chinese, Portuguese, and more. This diversity ensures that your voiceovers resonate with a wide audience.
Pauses for Emphasis: Just like punctuation guides your reading, MicMonster's ability to add pauses enhances the voiceover's rhythm and delivery, accentuating the intended meaning.


A Seamless Experience Awaits
In a world where technology can often be overwhelming, MicMonster offers a breath of fresh air by simplifying the intricate process of voiceover creation. Whether you're crafting YouTube videos, podcasts, advertisements, or any other content, MicMonster's ease of use paves the way for a seamless and gratifying experience. Elevate your creations with voiceovers that possess the human touch, all with the effortless grace that MicMonster brings to the table.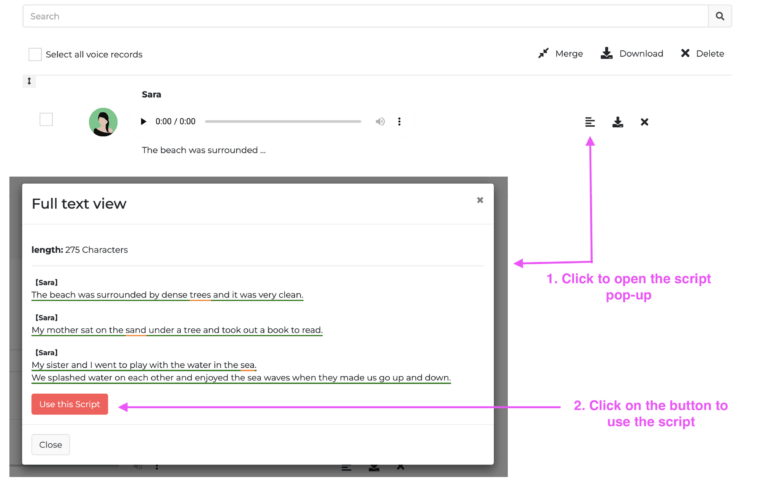 Game-Changing Features of MicMonster:
384 Kbps Bitrate: Provides exceptional audio quality, enhancing user experiences by retaining more audio data.
Mobile-Friendly Tool: Ensures smooth functionality on mobile devices, offering a user-friendly experience.
Commercial License: Includes a commercial license without additional charges, unlike other software.
600+ A.I Voices: Incorporates diverse male and female voices in 140+ languages, enhancing versatility.
Voice Emotion Control: Allows adjusting voice emotion, from bright to empathetic, for various contexts.
Speech and Pitch Control: Modifies speed and pitch, conveying different tones for content.
Business License: Offers comprehensive business usage rights at no extra cost.
Unlimited Voiceovers: Empowers users to create as many voiceovers as needed.
Cross-Platform Support: Functions seamlessly across various devices and platforms.
Easy to Use: Simplifies the process with a user-friendly interface, making voiceovers effortless.
Pros and Cons
Pros:
World's Best A.I Software: Utilizes advanced AI technology for natural-sounding voiceovers.
600+ Voices: Offers a wide selection of male and female voices in 140 languages.
Exact Human-Like Voices: Generates voiceovers that sound remarkably similar to humans.
Customization: Adjust speaking speed and pitch to suit content needs.
Unlimited Voiceovers: Allows creation of limitless voiceovers for various projects.
Cross-Platform: Works seamlessly across devices.
Easy to Use: User-friendly interface requires just a few simple steps.
High-Quality Audio: Offers exceptional audio quality with 384 Kbps Bitrate.
Commercial License: No extra charge for commercial use.
Flexible Subscription: Currently available at a low cost of $39/Quarterly.
Cons:
No notable drawbacks reported
Pricing
Just chose your package. There no hidden upsale/oto.
Quarterly
$69
$39/qtr
Get 50% OFF
"50TODAY"
---
Unlimited Converts

140 languages

600+ Voices

12000 Characters per voiceover

Commercial license

Background Music Library

Advanced Editor
Annual
$299
$59.5/year
Get 50% OFF
"50TODAY"
---
Unlimited Converts

140 languages

600+ Voices

12000 Characters per voiceover

Commercial license

Background Music Library

Advanced Editor
Lifetime
$999
$399
Get 50% OFF
"50TODAY"
---
1 Million Chars/month
140 languages
600+ Voices
12000 Characters per voiceover
Commercial license
Background Music Library

Advanced Editor
Who should get MicMonster?
Micmonster is designed & developed to make voiceover creation easy and quick. If you're a video or audio voiceover creator, you may have faced two HUGE problems, i.e…
If you have ever recorded a voiceover yourself, you would know how time-consuming and tedious it is. And if you've hired someone to create voiceovers for your video projects, you'd also know how expensive it is.
But now you don't need to worry about it! With Micmonster, you can skip all that and jump straight to creating a lot of content and keeping your customers happy.
I would like to recommend this amazing software for All…
YouTube Creators
PodCast Creators
Online Business Persons
Affiliate Marketers
Advertisers
Online Marketers
Influencers
Content Creators
Organizations
Agency Owners …And Accordingly"
This section explains that MicMonster is suitable for a wide range of individuals and professionals who need to create voiceovers for their content, such as YouTubers, podcast creators, online business owners, affiliate marketers, advertisers, influencers, content creators, organizations, and agency owners. It highlights how MicMonster can help streamline the process of creating voiceovers and eliminate the need for expensive voiceover services.
>> Click here to use the 50TODAY coupon <<
In conclusion
MicMonster is a powerful AI voiceover tool that offers an efficient and cost-effective solution for creating high-quality voiceovers for videos, podcasts, advertisements, and more. The review highlights how time-consuming and expensive it can be to hire voiceover talent or record voiceovers manually, making MicMonster a valuable resource for content creators, YouTubers, podcasters, and marketers.
The review outlines several key advantages of MicMonster, such as its ability to generate 100% human-like voiceovers in a matter of seconds, its wide range of languages and voices, and the option to control voice emotion, pitch, and speed. The tool's user-friendly interface and simple three-step process are highlighted as key features that make it accessible to users of all skill levels.
Additionally, the review emphasizes the potential financial benefits of using MicMonster. It points out that many freelance platforms charge high fees for voiceover services, and MicMonster's ability to produce voiceovers quickly and affordably can be a game-changer for individuals and businesses looking to save time and money while still delivering professional-quality voiceovers.
The review also provides insights into the tool's pricing structure and upsell options, showcasing the various packages available to users based on their needs and preferences. Overall, the review paints a positive picture of MicMonster as a versatile and innovative tool that can significantly enhance content creation processes and help users achieve their voiceover goals more efficiently.
It's important to note that while the review is generally positive, as with any software, individual experiences may vary. It's recommended for readers to explore the tool further, review its features, and consider their specific requirements before making a purchasing decision.