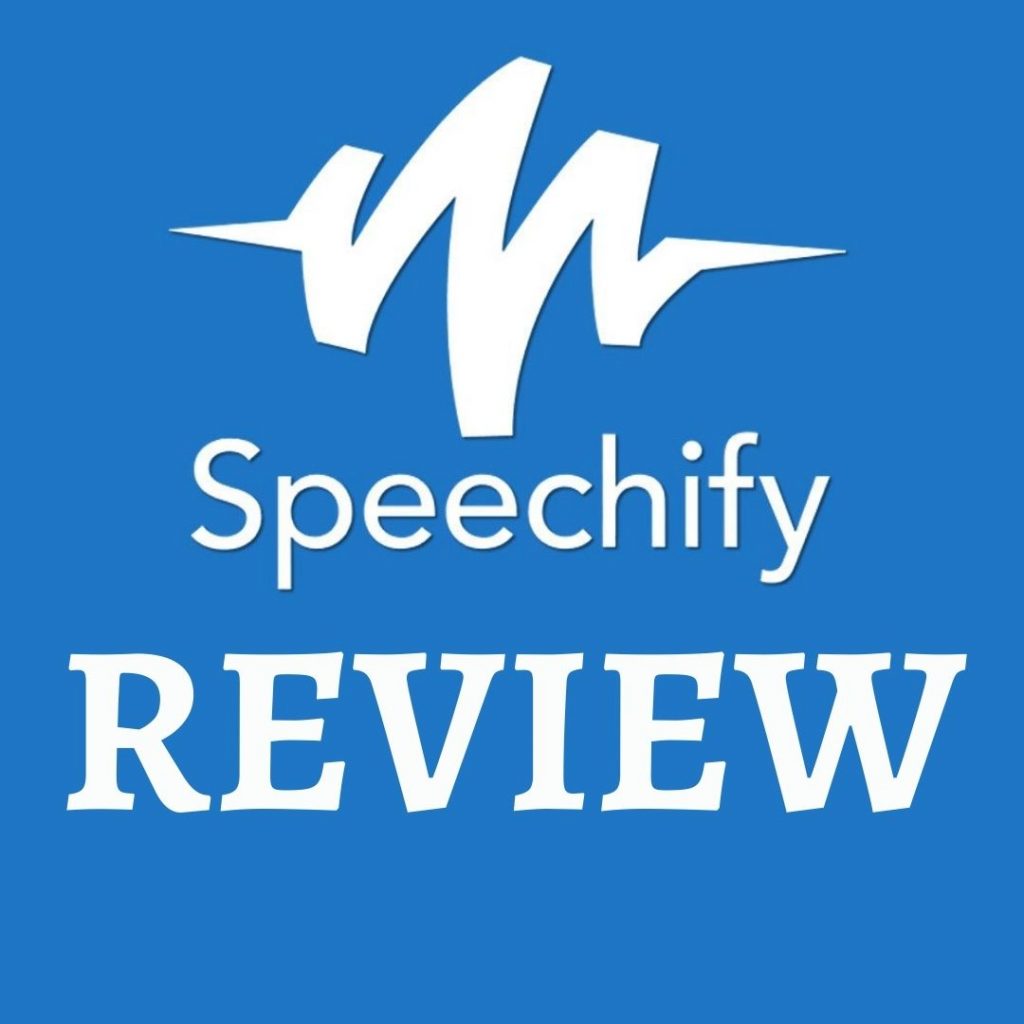 Speechify does not need any introduction to a popular app that helps in reading and productivity. This app is mainly developed to help people suffering from ADHD, dyslexia, and other problems. It also helps you to boost your productivity.
Unlike other text-to-speech solutions, people mainly use either its chrome extension or iPhone/Android app. Here I will share everything about speechify its features, pros, and cons.
MicMonster app is providing similar features and it is sound more natural than speechify.
Speechify provides you a free trial for 3 days. On the website, they haven't mentioned the price anywhere. Its price keeps varying from country to country. However, in the majority of countries, its price is $139/year. In this plan, you get 1,51,000 words from natural-sounding voices. You get unlimited words from robotic-sounding voices.
MicMonster not only sounds better than Speechify but it is also more affordable than speechify. The best part is you can try it for FREE. I will compare it to speechify but first, let me cover speechify best features.
What is Speechify & its Best Features
Speechify is an app and chrome extension that helps you in reading. It is mainly designed for two purposes
To help you read faster
Help people in reading struggling with ADHD, dyslexia etc
Its founder is also suffered from dyslexia. That's why he has created this app. Speechify app is available for both Android and iPhone. Initially, it was launched just for iPhone users. But later on, the team launched the android app and chrome extension as well.
They have a cloud-based solution as well but it is not good enough for creating new speech. However, if you want to listen to app-generated audio files then you are good to go.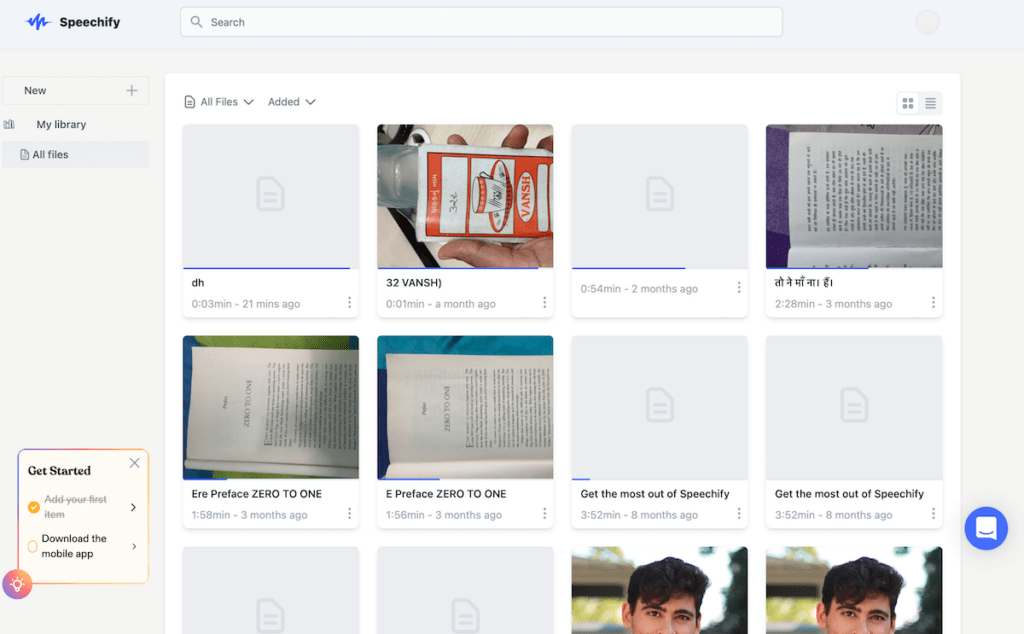 This chrome extension also works with edge and other chromium-based browsers. Speechify is not free however they provide you 3 days free trial.
Speechify voice samples: Since speechify doesn't let you import audio files that's I have to record voices (you will notice little background noise)
Looking for a cost-effective alternative to Speechify? Learn about MicMonster's unlimited access to a diverse range of voices and languages for your video projects.
Pricing of Speechify
You can't find the price of Speechify without installing a chrome extension or mobile app. They didn't mention the price on the website.
Once you install they will provide you a 3-day free trial. After 3 days free trial, you can subscribe to their yearly plan. It will cost you $139/year. At the moment, speechify doesn't have a lifetime deal or monthly subscription.
Some users complained that speechify deduct money when they start their free trial without providing 3-day trial.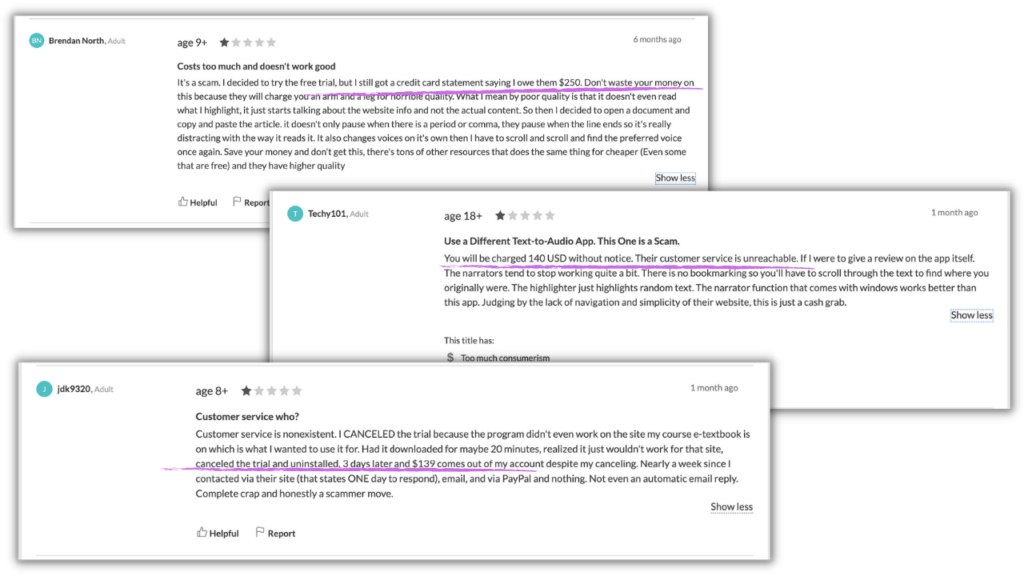 Another thing about pricing I have noticed is Speechify's price varies from country to country. Here is the price of speechify in India device iPhone. (6300 INR in USD is $84).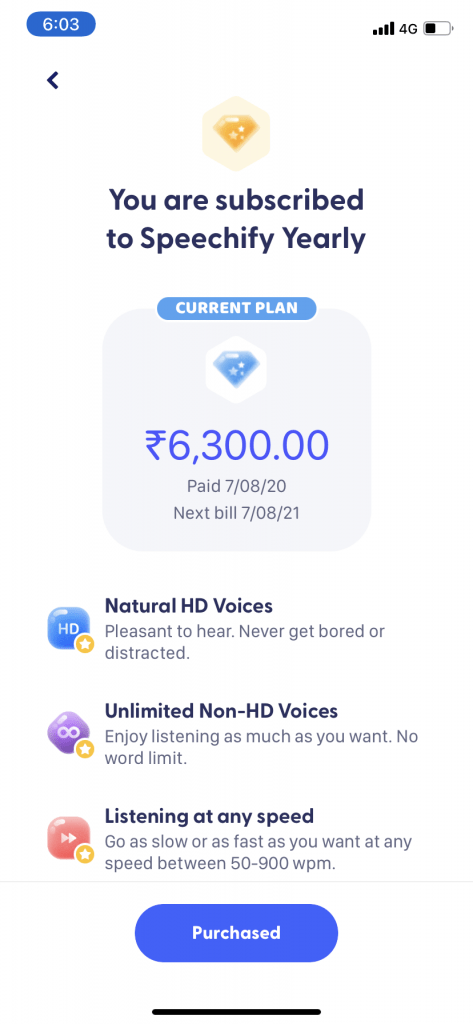 Here is the price of speechify on android (India). 12,300 INR is equal to $165. In some devices, I have noticed a price $139.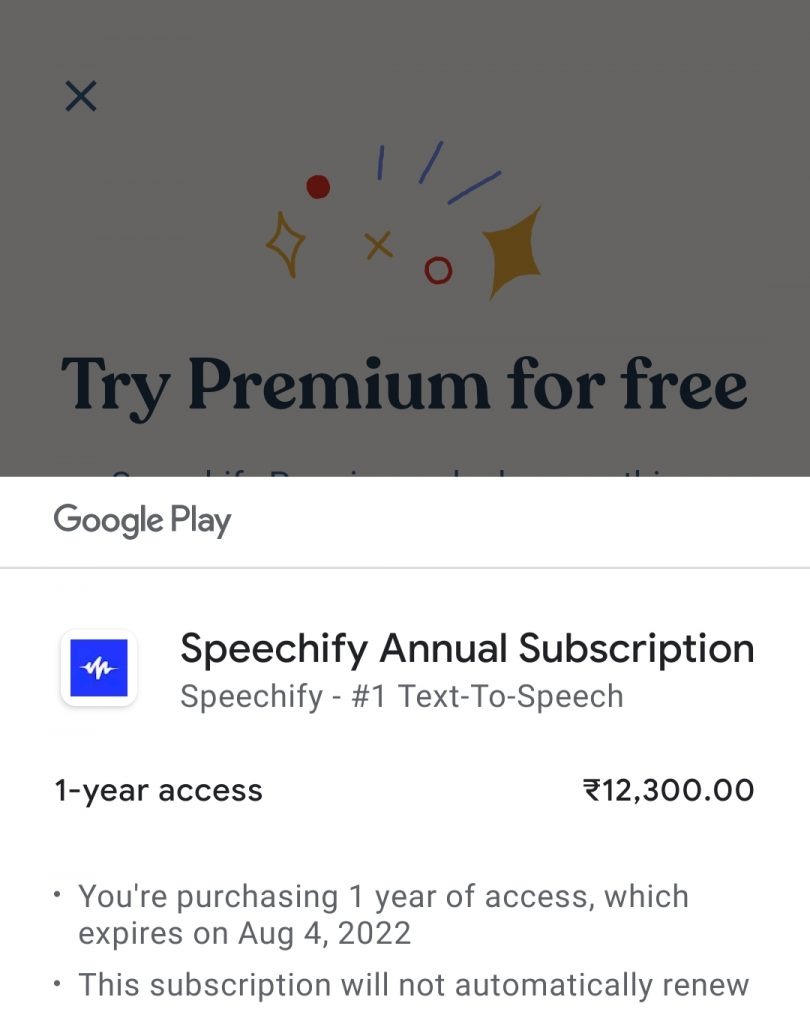 Speechify Best Features
OCR Reader and PDF Import
Input internet articles, PDFs, clipboard-copied text, or even pictures of actual book pages, and Speechify will read them to you in the finest quality digital voices possible.
So basically you can take pictures with your phone it will convert the image into text and then you can read it. I have tried reading books. It works perfectly fine with books however not good for handwriting
Cross-Platform available
Speechify build a chrome extension with the purpose of serving the same users on PC. That chrome extension can help you to read other emails and other web content faster.
Translator
You are also getting a translator inside the speechify. So you can translate your English content into your native English or vice versa.
Save time, retain more, get more done:
When compared to the typical sight-reading pace of 200 words per minute, Speechify users soon learn to listen at 400 words per minute or quicker, thereby doubling their reading speed. The reading screen on Speechify underlines each word as it reads, and academic research shows that hearing and reading at the same time improves comprehension substantially.
Perfect for users with reading disabilities
Speechify was originally developed as a solution for the founder's dyslexia, but it now helps tens of thousands of people with dyslexia, ADHD, low visual acuity, anxiety, concussions, and other reading difficulties glide through their readings and connect with their curiosity.
Up to 900 Words Speed
With speechify you adjust to the speaking speed up to 900 words per minute. No one understands this speed however the point that I'm trying to make you can adjust according to your speed.
Import text from the web
You can open google inside the app and visit any website you want and then read the content or paste the link. It will retrieve text from a web page and read it for you.
Works in 29 languages
Speechify works in 29 languages (English, Spanish, French, Japanese, German, Italian, Russian, Portuguese, Dutch, Danish, Icelandic, Korean, Norwegian, Polish, Romanian, Swedish, Turkish, Welsh, Hebrew, Hindi, Chinese, Arabic, Czech, Finish, Greek, Hungarian, Indonesian, Slovak, and Thai). The voices keep changing from language to language.
MicMonster: Our team is building an app for both iPhone and Android users. It will be available in 129 languages. We will also offer a free plan without a credit card. Similar to speechify you can import photos, pdf documents or type text. Our pro users will get the app for absolutely free.
Cons of Speechify:
Expensive & still limited: Speechify is a going subscription but still it is not limited. You are getting 1.5 million words every year. If you are going to read audiobooks then it is a lot less for the whole year. Micmonster which is available at a one-time deal can let you convert 84,00,000 characters into speech in one year.
Robotic voices: You are getting natural and normal voices. Although HD voices sound better than Non-HD voices still they sound pretty robotic. When you are listening for hours, you will not like the voice. HD voices are limited to 1.5 million characters every year however non HD voices are unlimited.
Limited Voices: You are not getting any HD voice for Greek, Hungarian, Indonesian, Slovak, and Thai languages. For English, Spanish, French, and Portuguese you are getting more than 4 voices. Other languages have only 1-2 HD voices.
Can't Export Audio: Another thing that I don't like about speechify is you can't export the audio file. You can only listen inside the speechify.
MicMonster vs Speechify
MicMonster initially started as natural sounding text-to-speech service. It was used by people to make voiceovers. However, very recently we have also developed our mobile app.
| | MicMonster | Speechify |
| --- | --- | --- |
| Free Account | Yes (5k characters per month) | No (Speechify offers a 3-day trial) |
| Languages | 140 | 29 |
| Voices | 500+ | 30+ |
| Image OCR reader | ✅ | ✅ |
| Import Documents | ✅ | ✅ |
| Price | $37/quarter $120/year or $139/lifetime | $139/year |
| Voice Styles | Angry, Cheerful, Sad, Excited, Friendly, Terrified, Shouting, unfriendly, Whispering, hopeful | ❌ |
| Export Audio As Mp3 | ✅ | ❌ |
| Text reader | ✅ | ✅ |
| Translate | ❌ | ✅ |
| Words per year | Truly unlimited | 1.5 Million Per Month |
In our mobile, you can not only transfer text into natural-sounding speech but you can also
Take any content picture with the camera and then convert it into speech
Import documents
text reader to keep you focused while listening
Unlike speechify MicMonster mobile app is free to test. You don't need to provide credit card details.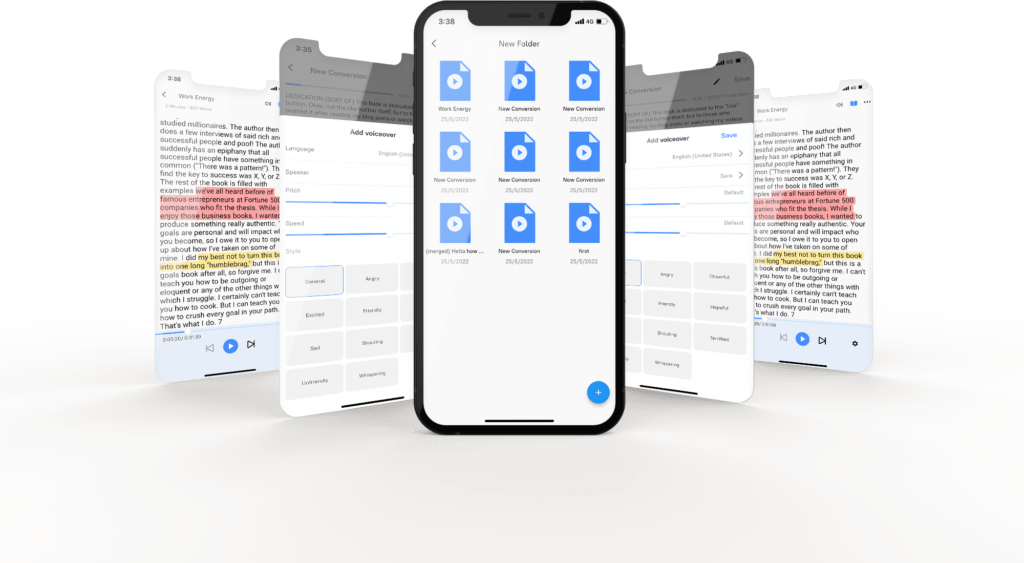 Voice Samples of MicMonster:
Advanced editor
MicMonster's cloud-based solution has an advanced editor lets take the text to speech it to the next level. The advanced editor lets you
Multiple Voices In Single Script
Want to Create dialogue audio, no worries inside advance editor you can assign a specific portion of the script to any voice.
Pronunciation Support
AI technology Sometimes mispronounces invented words. With Pronunciation, you can control how to speak specific Words.
We could not find words that Micmosnter miss pronounced. But we are still looking
Control Speed, Pitch, volume for specific sentences
Using the advance editor you can control pitch, volume & speed for a specific portion of the script.
Emphasize
Stress on words that are important to the context. You can draw graph to customize how much stress you want to put on words.
With all these features, you can produce Voiceovers like the following:
Price:
In our mobile app, there is no discount for quarterly and annual deals (we are offering a 50% discount on the first bill). And a lifetime deal will cost you $139. So we will advise you to make a payment on the website and download the app and sign in with your account.
Quarterly
$69
$39/qtr
Get 50% OFF
"50TODAY"
---
Unlimited Converts

140 languages

600+ Voices

12000 Characters per voiceover

Commercial license

Background Music Library

Advanced Editor
Annual
$299
$59.5/year
Get 50% OFF
"50TODAY"
---
Unlimited Converts

140 languages

600+ Voices

12000 Characters per voiceover

Commercial license

Background Music Library

Advanced Editor
Lifetime
$999
$399
Get 50% OFF
"50TODAY"
---
1 Million Chars/month
140 languages
600+ Voices
12000 Characters per voiceover
Commercial license
Background Music Library

Advanced Editor
Final Words
I hope this review helped you make a decision about whether you should go with speechify or not. No doubt speechify is a great app if you want to improve your reading speed or productivity.
However, if you are looking for text to realistic voice then definitely micmonster is a much better option.
Not only it is affordable but it also sounds realistic like humans. If you want to share your thoughts then you can share through the comment section.