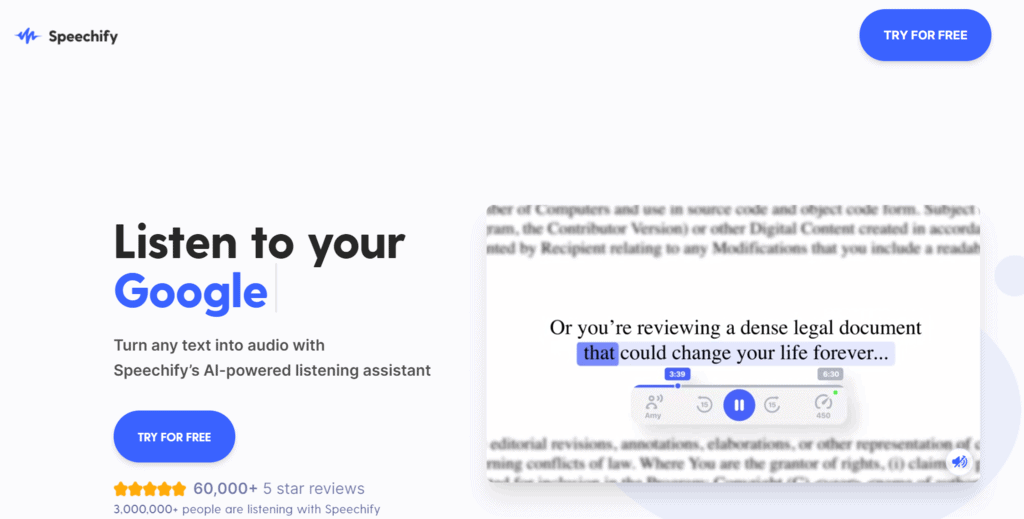 Speechify is an audio reader app that converts text into natural sounding speech. It allows you to listen to documents, ebooks, articles and more. Speechify comes in two versions – a free version and a paid premium version. In this article we will compare Speechify's free and premium plans to help you decide which option is best for your needs.
Intro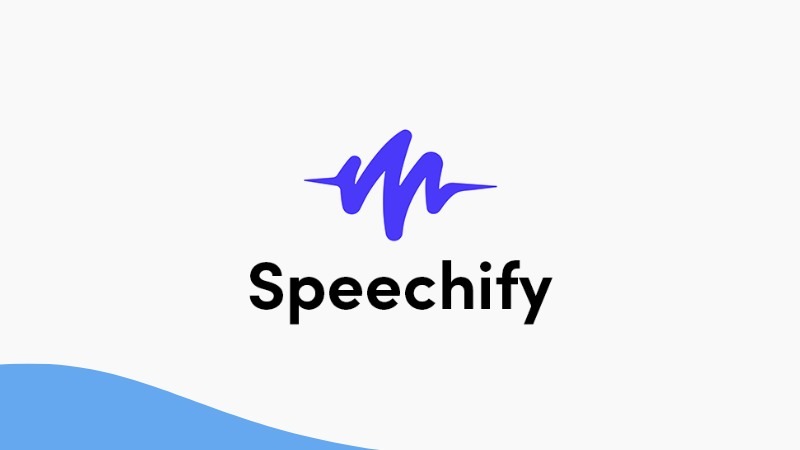 Speechify utilizes advanced text-to-speech technology to read text aloud. The artificial intelligence built into the app aims to mimic human speech patterns and inflection. This makes listening to content through Speechify easier and more enjoyable than robotic text-to-speech.
Both the free and paid versions of Speechify provide an accessible way to consume content hands-free. However, there are key differences between the two plans that are important to consider. We will outline these differences below.
Check here to learn everything you need to know about Speechify.
Speechify is a popular text-to-speech app, but it can be expensive. Check out our reviews of more affordable and feature-rich alternatives:
Speechify Free Overview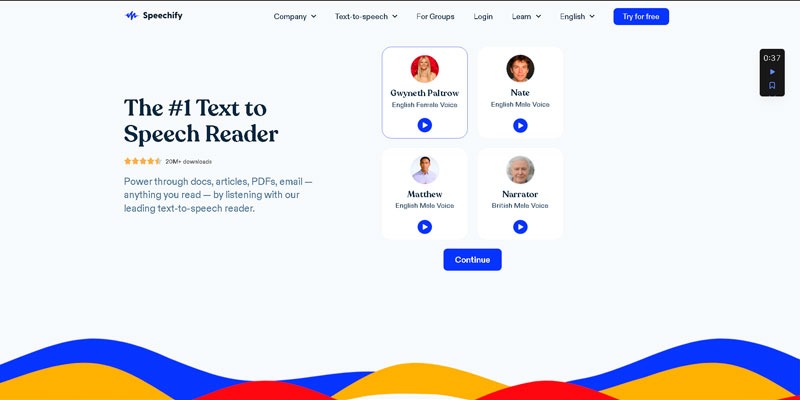 Speechify's free version provides access to basic text-to-speech capabilities. With the free plan you can:
Listen to articles, documents, ebooks and other text content. Speechify supports common file formats like PDF, Word, ePub, web articles and more.
Choose from over 20 natural sounding voices in multiple languages. Voices aim to provide an expressive and human-like read through.
Listen at adjustable speeds from 0.5x up to 3x. Slow down or speed up the voice to match your preference.
Basic highlighting features allow you to follow along with the text as its read aloud.
Annotate and highlight text while listening.
Simple playback controls like play, pause, skip forward/back.
Download content for offline listening when internet is unavailable.
Listen across devices. Use on mobile or desktop.
The free version of Speechify provides a solid text-to-speech experience covering the core features most users need. But there are limitations. Notably, the free plan limits you to only 100 minutes of listening per month. For casual users this may be enough, but for frequent listeners the limit can be restrictive.
Speechify Premium Overview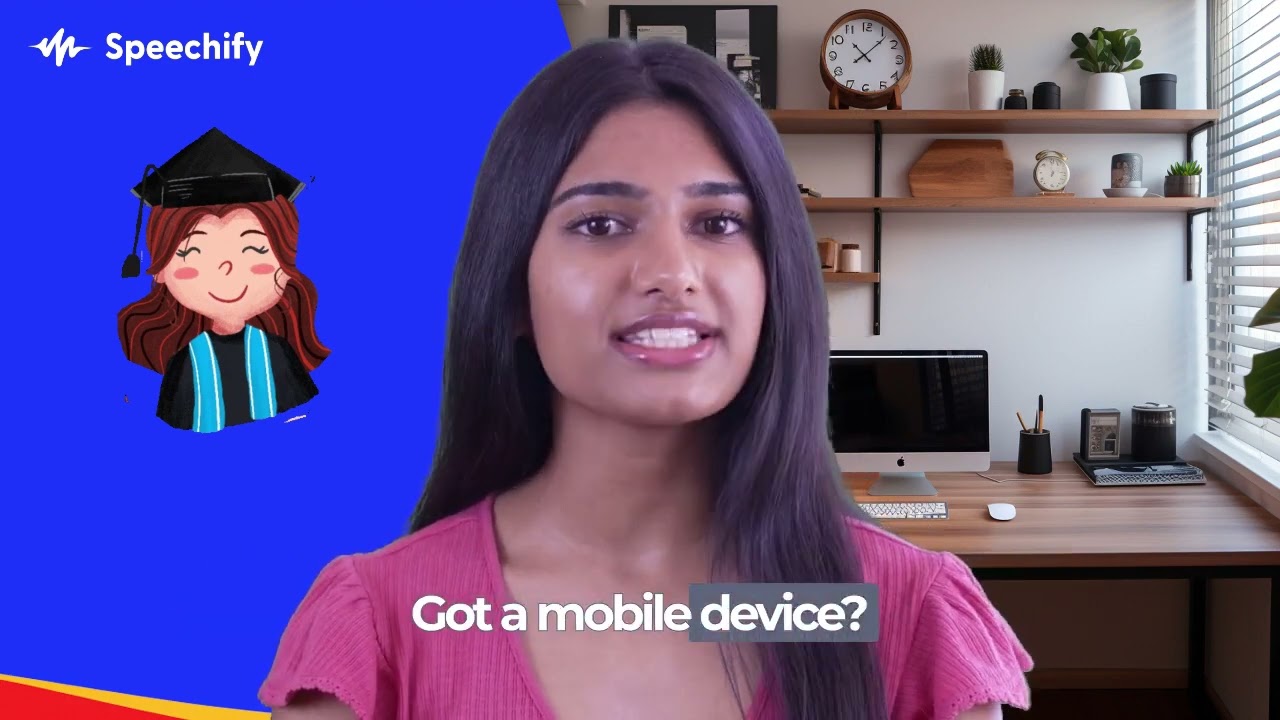 Speechify Premium unlocks the full capabilities of the app. With a paid subscription you get:
Unlimited listening. No caps on monthly minutes used. Listen as much as you want.
Advanced highlighting features. Choose from different colors and view multiple highlights at once.
-robust annotation tools. Add bookmarks, comments, drawings, underlines, and more.
Create shareable clips and summaries. Copy just the key segments you want to share.
Unlock premium voices. Get access to exclusive ultra-realistic voices.
Listen across all devices, even offline. Download for convenience.
Speed control up to 3.5x faster. Customize pace as needed.
Adjustable start and end positions. Skip irrelevant sections.
Smart Rewind instantly replays last 20 seconds with one tap.
Automated transcripts of audio files or recorded speech.
Powerful analytics to track listening insights over time.
Unlimited storage for uploaded documents and annotations.
24/7 customer support.
The premium features aim to enhance listening productivity. Things like smart rewind, transcripts, and shareable clips optimize your ability to absorb and utilize content. The unlimited listening model makes Speechify a valuable learning tool.
Comparing Key Differences
To summarize the key differences:
Listening limits – Free has 100 minutes/month while Premium is unlimited.
Highlighting and annotation – Free has basic tools while Premium has advanced options.
Voices – Free has 20+ while Premium unlocks exclusive ultra-realistic voices.
Playback speed – Free goes up to 3x, Premium goes up to 3.5x.
Sharing tools – Premium allows creating shareable clips and summaries.
Offline use – Both allow offline listening but Premium offers more seamless experience.
Analytics – Only Premium provides insights into listening habits over time.
Support – Premium includes 24/7 customer support.
Which is Best for You?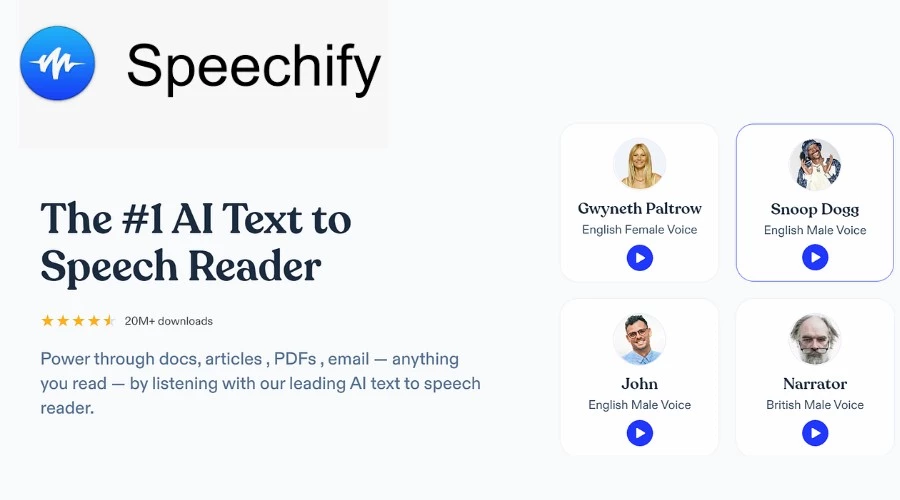 Deciding which Speechify version is best comes down to your use case and budget.
Speechify Free is ideal if:
You are a casual listener who uses text-to-speech minimally each month. The 100 minutes should suffice.
You only need basic playback features and tools. The core text-to-speech abilities will be enough.
You want to try Speechify risk-free before committing to paid plan. Test it out first.
Speechify Premium is better if:
You are a frequent listener who will exceed the 100 minute monthly limit. Unlimited use is necessary.
You want to optimize listening productivity with smart features like clips, rewind etc.
You listen across multiple devices and need a seamless unified experience.
You want the most natural sounding voices, including exclusive options.
You will use Speechify professionally or academically. Paid tools like analytics and support are worthwhile.
Budget is not an issue and you want the best experience possible.
For most casual users, the free version of Speechify will provide enough functionality to enjoy a quality text-to-speech experience. But for frequent and power listeners, Speechify Premium unlocks capabilities that maximize productivity and accessibility.
FAQs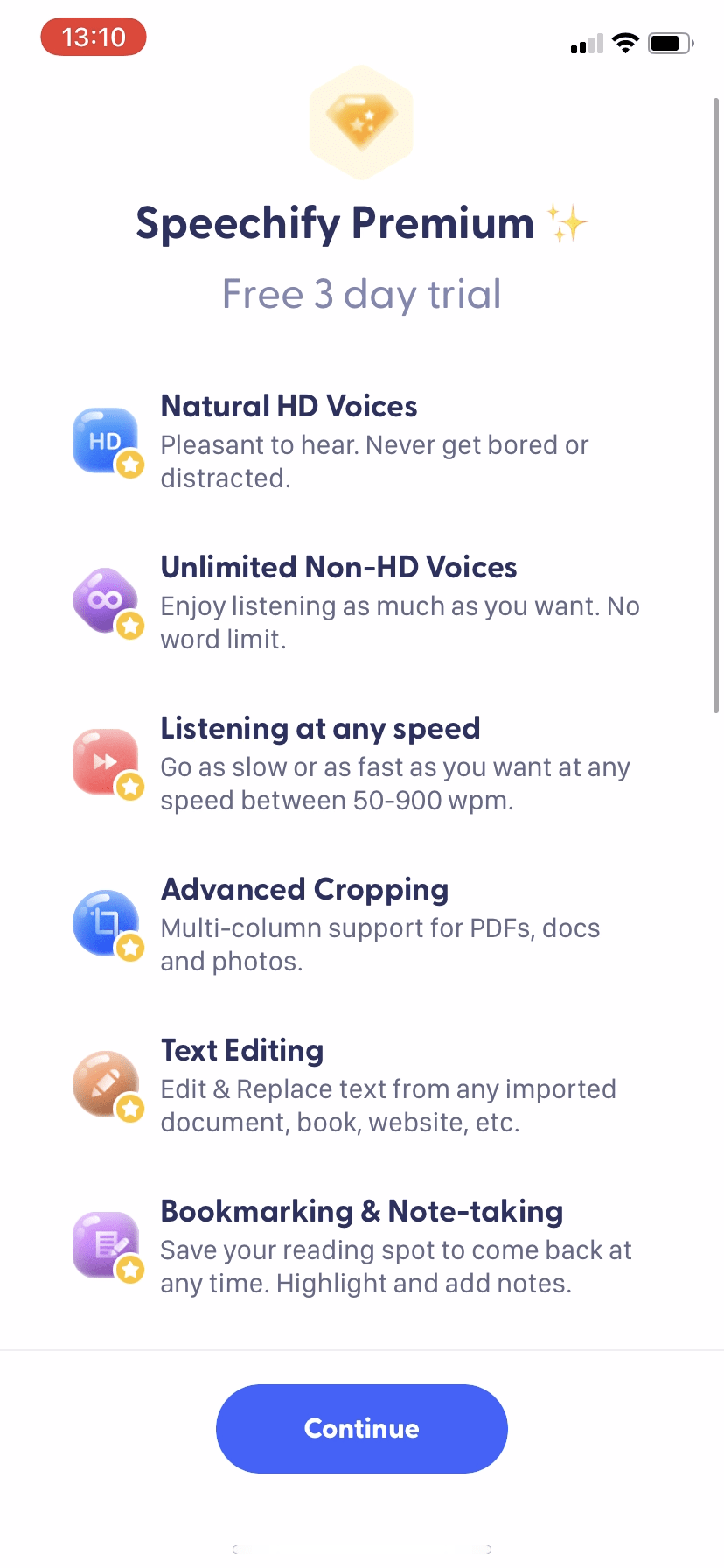 Here are some common questions about Speechify's free and paid plans:
How much does Speechify Premium cost?
Speechify Premium costs $9.99 per month or $79.99 per year. There is a 7 day free trial available to test it out.
What devices work with Speechify?
Speechify is available as a mobile app for iOS and Android. It also works on computers through the web browser or desktop app. All versions work across devices when logged into the same account.
Can I upload my own documents to Speechify?
Yes, both the free and paid versions allow you to upload PDFs, Word docs, ebooks and more for text-to-speech. There are limits on uploads for free users.
Does Speechify work offline?
Speechify allows downloading content for offline listening on both plans. The experience is more seamless with premium.
Can Speechify read non-English text aloud?
Yes, Speechify supports text-to-speech for two dozen languages beyond English. Language availability varies by voice.
Conclusion
In summary, Speechify provides an accessible text-to-speech experience in both its free and premium versions. Casual users can likely get by with the free plan's core features. But frequent listeners will benefit most from the unlimited usage and productivity-enhancing tools included in Speechify Premium. Consider your budget and needs, and try out the free version first if uncertain. Hopefully this overview has helped provide a clear comparison of Speechify's free and paid plans to determine which is the best fit for you.