As a content creator or a professional seeking to enhance your video projects, you understand the importance of engaging voiceovers. Imagine a world where you can effortlessly generate natural-sounding voices with emotions for your YouTube videos, voiceover work, e-learning courses, and tutorials. That's precisely the world Narakeet promises to bring to your fingertips. In this article, we'll explore how Narakeet could have revolutionized my content creation journey and why it's a game-changer you should consider.
Things to Consider Before Choosing a Text-to-Speech Tool
Before we delve into Narakeet, let's discuss what you should consider when selecting a text-to-speech tool. Effective voiceovers can elevate your content, but not all tools are created equal. Consider your specific needs, audience, and content type. Narakeet might be ideal for content creators and professionals, but it may not suit everyone. We'll explore who the perfect Narakeet user is and who might be better off with alternatives.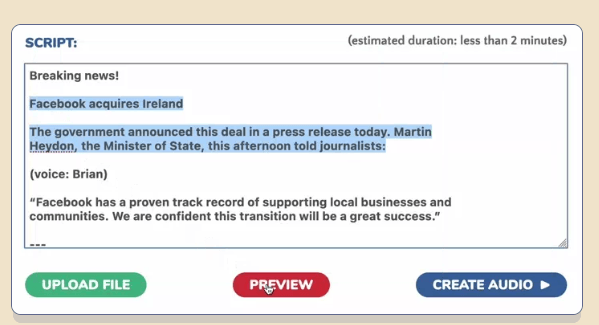 Presenting Narakeet – The Ultimate Text-to-Speech Solution
Narakeet is a versatile text-to-speech tool designed to bring your scripts to life. It promises to provide natural-sounding voices with emotions, making your content more engaging than ever. Compared to other market leaders and previous versions, Narakeet stands out for its user-friendly interface and a wide range of emotions it can convey.
Pros of Narakeet:
Natural-Sounding Voices
Emotional Variety
User-Friendly Interface
Cons of Narakeet:
Limited Voice Customization
Subscription-Based Pricing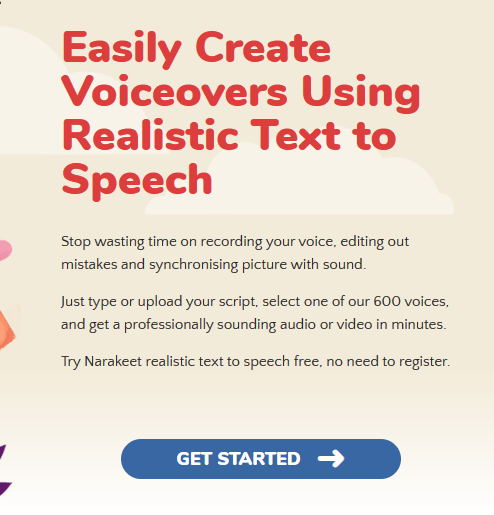 Features & Benefits of Narakeet
Let's dive into the core features of Narakeet and why they're essential for your content creation:
Emotional Voice Variety: Narakeet offers a diverse range of emotions, from excitement to empathy, allowing your voiceovers to connect with your audience.
Script Customization: Easily customize scripts to match the tone and style of your content.
Multiple Language Support: Narakeet supports various languages, expanding your reach to a global audience.
Voice Cloning: Create consistent branding by using your own voice with Narakeet's voice cloning feature.
Voice Effects: Enhance your voiceovers with effects like echo or reverb for added drama or clarity.
Cloud-Based: Access Narakeet from anywhere, with your work securely stored in the cloud.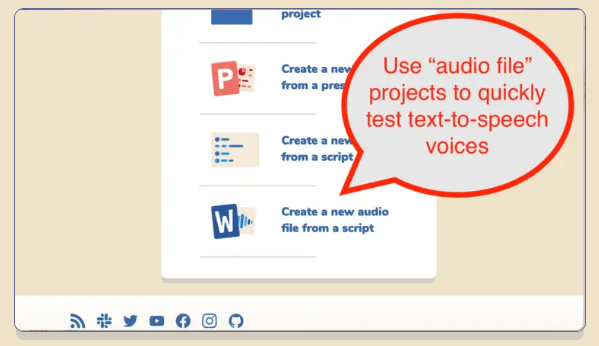 Social Proof
After scouring the internet, I found numerous user reviews praising Narakeet for its ability to breathe life into their content. Here are a few testimonials from satisfied users:
User Testimonial 1:
"Sarah, a content creator with years of experience, shared her thoughts on Narakeet. She said, 'I've tried numerous AI voice generation tools, but Narakeet stands out from the rest.' Sarah's ability to captivate her audience improved significantly after incorporating Narakeet into her content creation process."
User Testimonial 2:
"John, a marketing professional, couldn't be happier with Narakeet. He mentioned, 'I am now using Narakeet for all my presentations and lectures.' Thanks to Narakeet's features, John was able to engage his customers in a more dynamic and interactive way."
User Testimonial 3:
"Emily, a teacher who uses Narakeet for her online courses, enthusiastically exclaimed, 'The quality of the AI-generated voiceovers is impressive' Emily's students reported a boost in their learning experience, all thanks to the engaging content she created with Narakeet."
While Narakeet is impressive, it's essential to consider alternatives based on your specific needs:
MicMonster is a versatile voiceover tool designed to elevate your content with its natural-sounding voices and wide range of emotions. When compared to other options, including Narakeet, MicMonster stands out for its affordability, customization options, and ease of use.
Pros of MicMonster:
Affordable Pricing
Extensive Voice Customization
Intuitive User Interface
Cons of MicMonster:
Limited Language Support
Fewer Predefined Emotions
Features & Benefits of MicMonster
Let's explore the core features of MicMonster and understand why they are essential for creating compelling voiceovers:
Voice Customization: MicMonster offers a wide array of voice customization options, allowing you to fine-tune your voiceovers to perfection.
Script Flexibility: Easily adapt and customize scripts to suit your content's unique tone and style.
Real-Time Preview: Instantly preview your voiceovers, ensuring they meet your expectations before finalizing them.
Multi-Platform Integration: Seamlessly integrate MicMonster into various platforms, enhancing its versatility.
User-Friendly Interface: The intuitive interface ensures a smooth user experience, even for beginners.
Quarterly
$69
$39/qtr
Get 50% OFF
"50TODAY"
---
Unlimited Converts

140 languages

600+ Voices

12000 Characters per voiceover

Commercial license

Background Music Library

Advanced Editor
Annual
$299
$59.5/year
Get 50% OFF
"50TODAY"
---
Unlimited Converts

140 languages

600+ Voices

12000 Characters per voiceover

Commercial license

Background Music Library

Advanced Editor
Lifetime
$999
$399
Get 50% OFF
"50TODAY"
---
1 Million Chars/month
140 languages
600+ Voices
12000 Characters per voiceover
Commercial license
Background Music Library

Advanced Editor
Conclusion
In conclusion, Narakeet has the potential to transform your voiceovers, making your content more engaging and captivating. The ability to convey emotions through text-to-speech is invaluable in today's content-driven world. If you seek to connect with your audience on a deeper level and elevate your video projects, Narakeet is the solution. Don't miss out on this opportunity to revolutionize your content creation—click here to explore Narakeet now.