Are you thinking of using text-to-speech software like speechelo for your Youtube channel videos!? Are you worried that using text-to-speech software will monetize your video?
Then you don't need to relax. As we are going to tell you if Speechelo is compatible with YouTube's Monetization rules or not.
What are YouTube Monetization rules?
The first thing that we need to discuss is what exactly are these Monetization rules that YouTube wants us to follow. According to YouTube's monetization policy, which includes:
Community Guidelines
Terms of Service
Copyright
Google AdSense program policies
Copyright Policy – To elaborate on the Copyright policy of YouTube. If you copy someone else's content on your YouTube video without their permission, then you are violating the Copyright policy of YouTube, which can lead you to be demonetized.
To avoid this, you need to make your content original and not copy it from someone. Your content should have any original educational value, commentary, or editorialized statement. So,
YouTube does not permit you to use copied content in your video, and if your channel still has reused information, then you are definitely going to be demonetized.
To be honest, this is fair enough as YouTube constantly rewards and protects creators who work hard and make original content. If someone copies the original content from a creator and gets thousands of views on it, then YouTube will surely take action.
Google AdSense program policies – An Adsense account is a way for YouTube to pay you, and it is necessary to have one. If you already have an Adsense account, then that can be utilized, but if by any chance you do not, then you can easily make it during the process of the YouTube Partner Program application.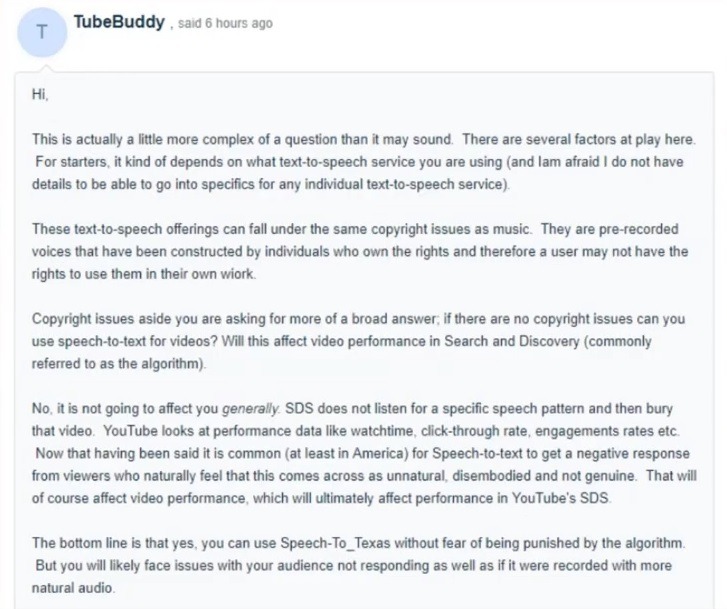 What things YouTube notice when reviewing your channel?
Since YouTube Reviewers don't have time to watch every video you post. They review and focus on a few things of your channel like:
Main theme
The biggest proportion of watch time
Most viewed videos
Newest videos
Video metadata (thumbnails, including titles and descriptions)
Please note that these aren't the only things YouTube can review. They might review other things about your channel as well.
YouTube Partner Program
Also known as (YPP) for short, this program gives the creators access to various features and resources like the "Creator support team." This Partner Program can also enable the sharing of revenue from the ads being served on your channel. But there are a few minimum requirements for the eligibility of (YPP):
The first and most important one is to follow the YouTube Monetization rules that we mentioned above.
Check your Region/Country where YouTube Partner Program is available. These countries are:
Algeria, American Samoa, Argentina, Aruba, Azerbaijan, Australia, Austria, Bahrain, Bangladesh, Bermuda, Belarus, Belgium, Bolivia, Bosnia and Herzegovina, Brazil, Bulgaria, Canada, Cayman Islands, Chile, Colombia, Costa Rica, Croatia, Cyprus, Czech Republic, Denmark, Dominican Republic, Ecuador, Egypt, El Salvador, Estonia, Finland, France, French Guiana, French Polynesia, Georgia, Germany, Ghana, Greece, Guatemala, Guadeloupe, Guaml, Honduras, Hong Kong, Hungary, Iceland, India, Indonesia, Iraq, Israel, Italy, Jamaica, Japan, Jordan, Kazakhstan, Kenya, Kuwait, Latvia, Lebanon, Libya, Liechtenstein, Lithuania, Luxembourg, Macedonia, Malaysia, Malta, Martinique, Mayotte, Mexico, Montenegro, Morocco, Nepal, Netherlands, New Zealand, Nicaragua, Nigeria, Norway, Northern Mariana Islands, Oman, Pakistan, Panama, Papua New Guinea, Paraguay, Peru, Philippines, Poland, Portugal, Puerto Rico, Qatar, Republic of Ireland, Reunion, Romania, Russia, Senegal, Serbia, Singapore, Saudi Arabia, Slovakia, Slovenia, South Africa, South Korea, Spain, Sri Lanka, Sweden, Switzerland, Taiwan, Tanzania, Thailand, Tunisia, Turkey, Turks and Caicos Islands, Uganda, Ukraine, United Arab Emirates, United Kingdom, United States, U.S. Virgin Islands, Uruguay, Venezuela, Vietnam, Yemen and Zimbabwe.
3. You need to have 4,000+ valid public watch hours in the last 12 months.
4. 1000+ Subscribers are needed.
5. A linked AdSense Account.
Speechelo's Compatibility with YouTube Monetization Rules
So let me make this extra clear. Why you are asking this question is because, in the past, various creators using text-to-speech software like Speechelo or any other have occurred problems with YouTube Monetization Right? Now that is because of their copied content, not because of Speechelo or any other text-to-speech software!
YouTube has no problem with you using text-to-speech software until and unless the content you provide is original.
Here is tubebuddy response to tts videos. Tubebuddy is a company that helps creators to grow channels faster.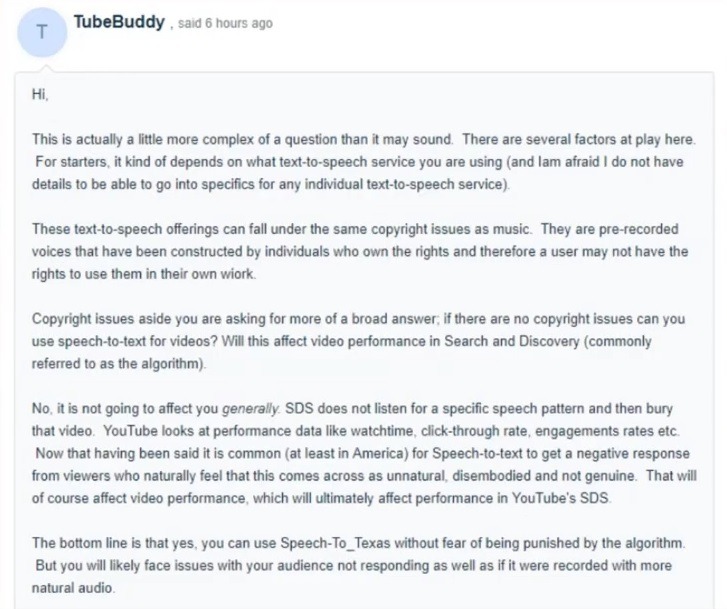 In the past, many creators have used Speechelo or other such software for their videos, but what they did wrong is that they fed the text from a Wikipedia article or a blog into the Speechelo software and therefore made the usage of text-to-speech software spam.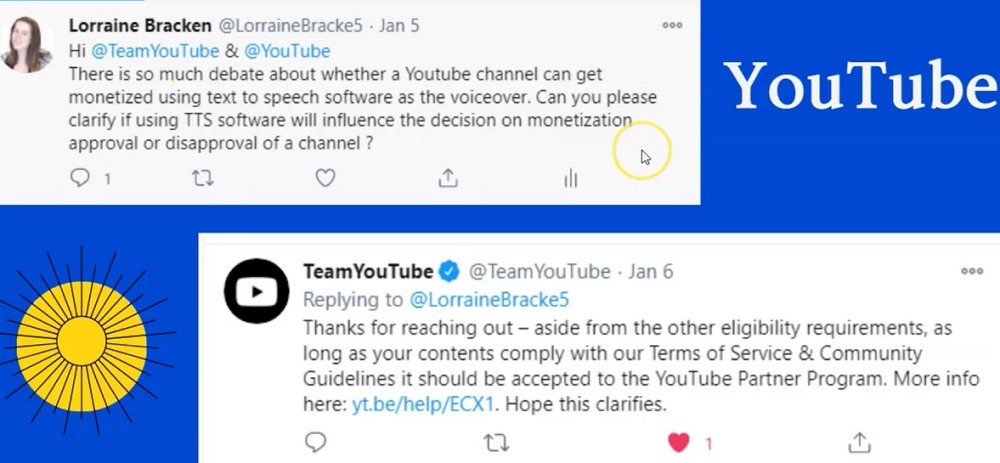 Alternative Solution To Speechelo
Now it is clear that youtube allows text-to-speech videos. However, you should make an engaging video. Micmonster is AI text to speech that helps you to create engaging voiceovers.
Voice samples of MicMonster
Voice Samples of MicMonster:
Features of MicMonster
| | |
| --- | --- |
| Kbps | 384 Bitrate |
| Commercial License | Unlike other software MicMonster does not charge you extra for a Commercial License. It is included in the OTO. |
| Languages | MicMonsater has around 48 languages. |
| Monthly Limit | To your surprise, MicMonster has no Limit at all. You can do unlimited voice-overs with MicMonster without any limitations. |
| Total Number of Voices | There are more than 300 voices. These are available both in male and female voices. MicMonster provides you a bundle of options to choose from. |
| Voice Tones | There are about 8 voice tones you can use. Such as: General, cheerful, chat, empathetic, Narration-professional, Newscast-formal, Newscast-casual, customer service, etc. |
| Voice emotion control | Voice emotions can be controlled in MicMonster for a few languages like Chinese, English USA, and Portuguese language. You can change your voice, emotion, be bright, Empathetic, talk, and so on. |
| Simple to utilize | Has a very easy and simple interface that can be used by beginners also. |
| Characters limit per voiceover | 6000 |
Advanced editor
MicMonster's cloud-based solution has an advanced editor lets take the text to speech it to the next level. The advanced editor lets you
Multiple Voices In Single Script
Want to Create dialogue audio, no worries inside advance editor you can assign a specific portion of the script to any voice.
Pronunciation Support
AI technology Sometimes mispronounces invented words. With Pronunciation, you can control how to speak specific Words.
We could not find words that Micmosnter miss pronounced. But we are still looking
Control Speed, Pitch, volume for specific sentences
Using the advance editor you can control pitch, volume & speed for a specific portion of the script.
Emphasize
Stress on words that are important to the context. You can draw graph to customize how much stress you want to put on words.
With all these features, you can produce Voiceovers like the following:
Pricing of MicMonster:
Quarterly
$69
$39/qtr
Get 50% OFF
"50TODAY"
---
Unlimited Converts

140 languages

600+ Voices

12000 Characters per voiceover

Commercial license

Background Music Library

Advanced Editor
Annual
$299
$59.5/year
Get 50% OFF
"50TODAY"
---
Unlimited Converts

140 languages

600+ Voices

12000 Characters per voiceover

Commercial license

Background Music Library

Advanced Editor
Lifetime
$999
$399
Get 50% OFF
"50TODAY"
---
1 Million Chars/month
140 languages
600+ Voices
12000 Characters per voiceover
Commercial license
Background Music Library

Advanced Editor
Final Words
To summarise, I hope you have got your answer about Speechelo's compatibility with Youtube Monetization Rules. If you still have any doubts then watch the video provided below for more information. Also, check out the mentioned above our recommended MicMonster text-to-speech software. Have a nice day ahead!
Reference