Are you tired of spending countless hours recording and editing audio for your videos, podcasts, or audiobooks? Look no further than Utrrr, the ultimate audio solution that transforms your content into captivating and persuasive audio in seconds. In this review, we'll dive into the features and benefits of Utrrr, as well as my personal experience using it.
Looking for a best free AI voice generator that produces natural-sounding voices in over 140 languages? Check out MicMonster!
Product Brand
Utrrr is a product developed by Blakify, a software company that creates innovative solutions for businesses and individuals. Previously known as Blakify Text to Speech, Utrrr offers an extensive selection of 850+ voices in 80 different languages, including state-of-the-art Neural Voices that are so lifelike they rival human speech.
Product Features
One of the standout features of Utrrr is its ease of use. Simply paste your text into the platform and select the voice and language of your choice. With just one click, Utrrr converts your text into high-quality audio that can be downloaded as an MP3 file. Additionally, Utrrr allows you to add background music to your audio files for an extra touch of professionalism.
Another great feature of Utrrr is its ability to translate text into multiple languages with just a click of a button. With up to 36 languages to choose from, Utrrr makes it easy to create audio content for a global audience.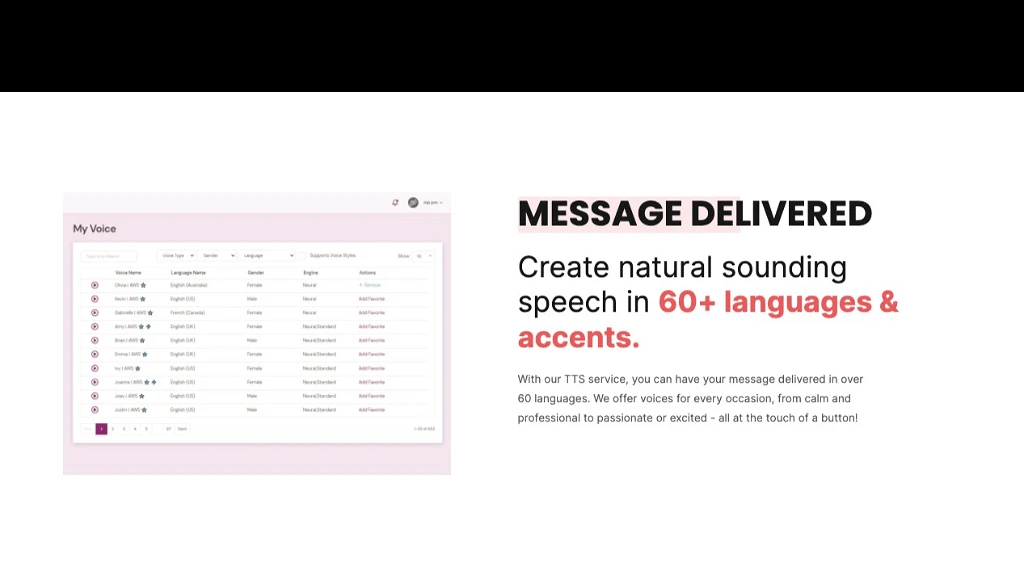 My Experience
As a content creator, I often struggle with finding the time and resources to record and edit high-quality audio for my videos and podcasts. However, since discovering Utrrr, this process has become effortless. I was impressed by the range of voices available, and the Neural Voices were truly remarkable – it's hard to believe they're not real humans speaking!
One of my favorite aspects of Utrrr is the ability to add background music to my audio files. This feature adds an extra layer of professionalism and helps to create a cohesive listening experience for my audience.
Product Price
Utrrr is available for a one-time purchase of $67, which includes unlimited characters, unlimited voices (both Standard and A.I.), access to free future upgrades, unlimited downloadable MP3 files, unlimited storage, multivoice, background music, and full commercial rights. With a 60-day money-back guarantee, there's no risk in trying out Utrrr for yourself.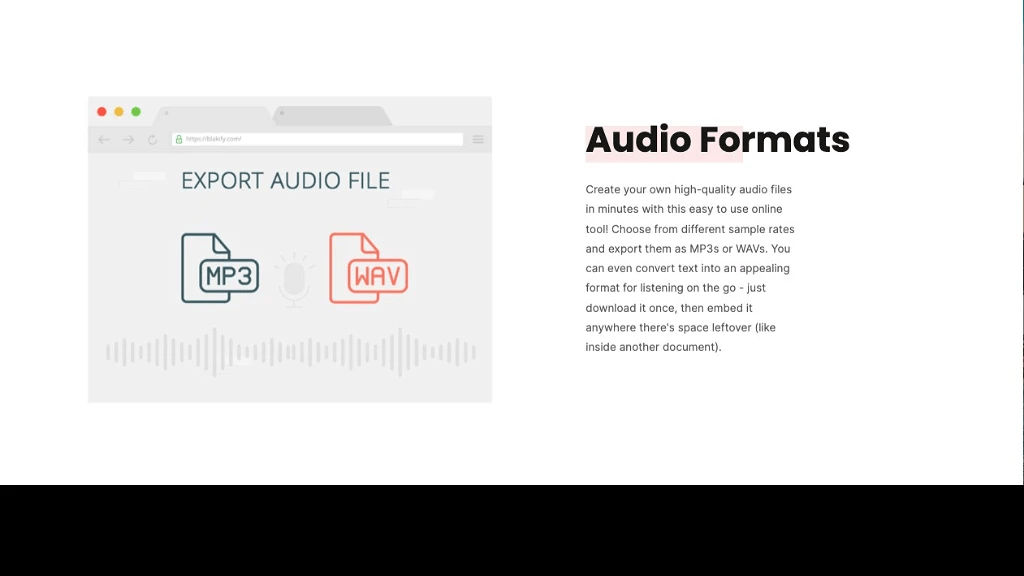 Pros and Cons
Like any product, Utrrr has its pros and cons. Here are a few that stood out to me:
Pros
Easy to use
Wide range of voices and languages
Neural Voices are incredibly lifelike
Ability to add background music
Quick translation feature
Cons
Limited customization options
Occasionally struggles with complex text formatting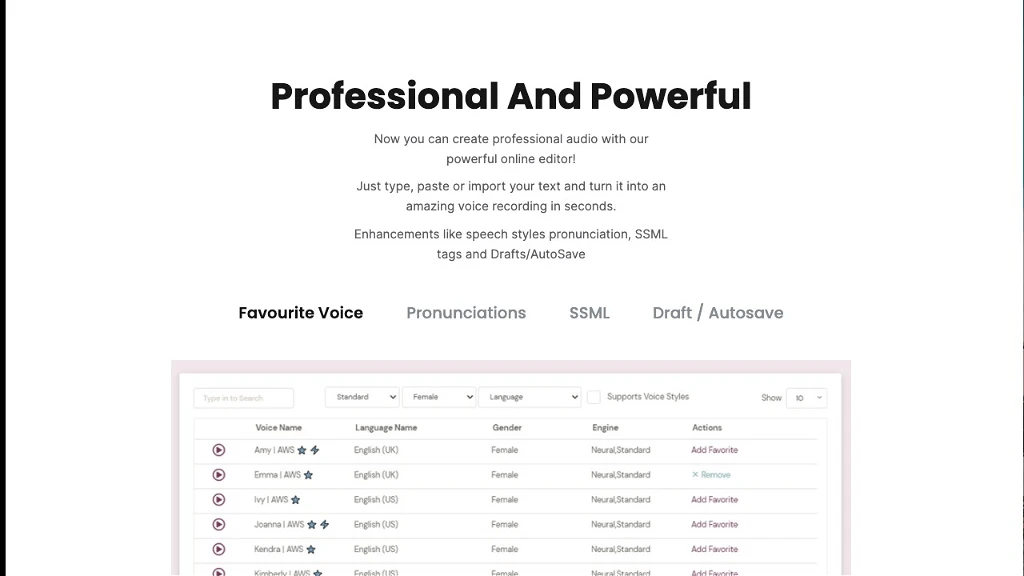 Expert Advice
As someone who has used Utrrr extensively, here are a few pieces of advice I have for those considering using the platform:
Keep it simple – Utrrr works best with straightforward text, so avoid using complex formatting or language.
Experiment with different voices – Utrrr offers a wide range of voices to choose from, so don't be afraid to try out different options until you find the perfect fit.
Use background music sparingly – While background music can enhance your audio files, too much can be distracting and take away from the content itself.
Utrrr Text To Speech Alternative: MicMonster Best AI Voice Generator
MicMonster is an impressive AI voice generator and a reliable alternative to Utrrr Text-to-Speech. It is designed to help content creators, marketers, and businesses to generate realistic human-like voices for their audiovisual materials. This advanced software technology utilizes deep learning algorithms that enable it to produce high-quality voices that are almost indistinguishable from real human voices.
One of the standout features of MicMonster is its ability to produce multiple languages with a range of accents and intonations. This is especially useful for businesses that operate in different countries and need to create content in various languages. The software can generate voices in over 140 languages, including English, Spanish, French, German, Chinese, Japanese, and more. Moreover, the voices come with different personalities, emotions, and tones that can be customized to suit different content types and genres.
Another benefit of using MicMonster is that the software offers a wide range of customization options. For instance, users can adjust the speed, pitch, and volume of the generated voices to match their preferences. Additionally, they can add pauses, emphasis, and other vocal effects to make the voices sound more natural and engaging. This level of flexibility allows users to create unique and personalized audio content that resonates with their target audience.
Furthermore, MicMonster provides users with an easy-to-use interface that requires no technical skills or expertise. The software has a simple and intuitive design that guides users through the process of generating voices step by step. All you need to do is input your text into the software, select your preferred language and voice style, and adjust the settings to your liking. Within seconds, you will have a high-quality voiceover that you can download and use in your video, podcast, audiobook, or any other audio project.
In conclusion, MicMonster is an excellent alternative to Utrrr Text-to-Speech that offers many benefits to content creators and businesses. The software provides realistic and human-like voices in multiple languages, with a range of customization options that allows users to create unique and engaging content. Additionally, MicMonster is user-friendly and easy to navigate, making it accessible to anyone who needs to generate high-quality voiceovers quickly and efficiently.
Voice Samples of MicMonster:
Advanced editor
MicMonster's cloud-based solution has an advanced editor lets take the text to speech it to the next level. The advanced editor lets you
Multiple Voices In Single Script
Want to Create dialogue audio, no worries inside advance editor you can assign a specific portion of the script to any voice.
Pronunciation Support
AI technology Sometimes mispronounces invented words. With Pronunciation, you can control how to speak specific Words.
We could not find words that Micmosnter miss pronounced. But we are still looking
Control Speed, Pitch, volume for specific sentences
Using the advance editor you can control pitch, volume & speed for a specific portion of the script.
Emphasize
Stress on words that are important to the context. You can draw graph to customize how much stress you want to put on words.
With all these features, you can produce Voiceovers like the following:
Quarterly
$69
$39/qtr
Get 50% OFF
"50TODAY"
---
Unlimited Converts

140 languages

600+ Voices

12000 Characters per voiceover

Commercial license

Background Music Library

Advanced Editor
Annual
$299
$59.5/year
Get 50% OFF
"50TODAY"
---
Unlimited Converts

140 languages

600+ Voices

12000 Characters per voiceover

Commercial license

Background Music Library

Advanced Editor
Lifetime
$999
$399
Get 50% OFF
"50TODAY"
---
1 Million Chars/month
140 languages
600+ Voices
12000 Characters per voiceover
Commercial license
Background Music Library

Advanced Editor
Conclusion
Overall, Utrrr is a game-changer for anyone looking to create high-quality audio content quickly and easily. With its extensive selection of voices and languages, as well as features like background music and translation, Utrrr offers everything you need to take your audio content to the next level. And with its affordable price point and money-back guarantee, there's no reason not to give Utrrr a try.