Is there a tool to read your text aloud? Your dream comes true! Listening to text instead of reading it can be a game-changer for many people.
How do I get my text to read aloud? Text-to-speech (TTS) technology may significantly improve life, especially for those with visual impairment.
In this comprehensive guide, we will discuss three ways to get your text to read aloud. Scroll down to discover in detail!
How Do I Get My Text To Read Aloud?
Many ways are available to get your text to read aloud. Let's try out a few options below to see which you like best, and enjoy having your text read aloud!
Built-In Text-To-Speech Feature
Many devices and applications have built-in TTS services. It means that the device or application is capable of reading text aloud without the need for additional software.
#1. Windows
Narrator is a text-to-speech function that comes with Windows. To use it, follow the simple steps below:
Open the Settings app,
Select Ease of Access and then Narrator.
Turn on the feature. Adjust the settings if necessary.
#2. Mac
VoiceOver is a text-to-speech capability that comes with Mac computers. To use it, follow these guides:
Go to System Preferences
Click on Accessibility.
Select VoiceOver.
Turn on VoiceOver. Adjust the settings.
#3. iOS
Speak Screen is a text-to-speech functionality on iPhones and iPads. Follow these steps to use this feature:
Go to Settings and select General
Click on Accessibility.
Tap Speech.
From there, turn on Speak Screen and adjust the settings.
#4. Android
TalkBack is a text-to-speech capability on Android phones. Here are the guides to activate it:
Go to Settings and select Accessibility.
Click on TalkBack.
From there, turn on TalkBack and adjust the settings.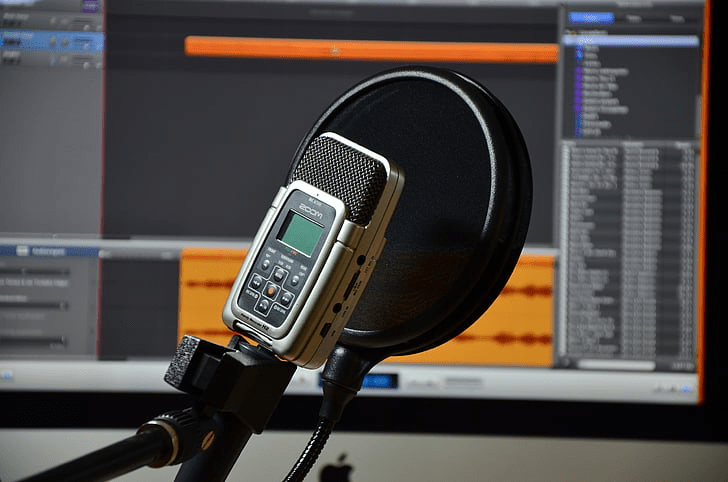 Built-in TTS feature
Exploring MicMonster Voice Over Generator – Start Your Free Trial Today!
Finding the right voice-over generator can often be an uphill task, but the innovative solution that has been making waves in the market is MicMonster. Offering a high degree of customization, the tool simplifies the process of turning text to speech. So, are you looking for a game-changing solution? Here's why you should try MicMonster voice over generator free today.
MicMonster is an advanced text-to-speech software that brings a unique blend of quality and convenience. It features a wide range of voices and languages, ensuring that your text is read aloud with the perfect tone and inflection. For businesses, bloggers, and individuals alike, it provides an easy-to-use solution that effortlessly converts your written content into professional-grade voice overs.
When it comes to effectiveness, the MicMonster voice over generator stands apart from the crowd. But don't just take our word for it. You can experience this top-tier text-to-speech software firsthand. In fact, MicMonster is so confident in the superior quality of its product that it offers users the opportunity to try it out for free.
Take advantage of the free trial and explore the different features. Discover the simplicity of the user interface, test the variety of voices, and experience the smooth conversion process. With this risk-free opportunity, you will be able to determine if MicMonster fits your needs perfectly.
Remember, voice-over technology is transforming the way we consume content. Don't get left behind. Embrace this change by trying out MicMonster's voice over generator. You'll be amazed at how effortless the process is and how dramatically it can enhance your user's experience.
Click here to start your free trial and unlock the benefits of the MicMonster voice over generator today. Elevate your content with the power of voice, and join the many satisfied users who have made MicMonster their go-to solution for text-to-speech conversion.
In conclusion, the journey to finding the best voice-over generator need not be a taxing one. Try MicMonster voice over generator free today and let your text do the talking!
Third-Party Text-To-Speech Apps
You can also get your text to read aloud with third-party apps. They have more features and customization options than the options above.
Consider the following options!
#1. NaturalReader
It is a handy text-to-speech application. This tool can convert any text into speech. NaturalReader is not just limited to reading text from PDF files but can also easily read web pages. 
This app can save the audio as an MP3 file. So it is easy to listen to the text later on. Additionally, NaturalReader is available for both desktop and mobile devices. So users wanting the assistance of text-to-speech technology can access it.
#2. Read Aloud
Read Aloud is a convenient tool that allows you to convert text into speech easily. With Read Aloud, you can listen to any text without spending much time on your computer screen.
It is helpful for anyone with visual impairments. Additionally, it is advantageous to those who would rather listen to their text than read it.
Besides reading text aloud, Read Aloud has a feature that enables you to save the audio as an MP3 file. You can share the file with others.
#3. Voice Dream Reader
Voice Dream Reader is a highly versatile text-to-speech application with many benefits. Whether you are interested in listening to eBooks, PDF files, web pages, or other text-based formats, Voice Dream Reader can help you.
This application allows you to customize the reading's voice and speed. Consequently, you may change the settings to suit your tastes.
Additionally, Voice Dream Reader is straightforward and has a user-friendly interface that makes it accessible to everyone.
The developers constantly update and improve the app. So you can expect to receive new features and enhancements regularly.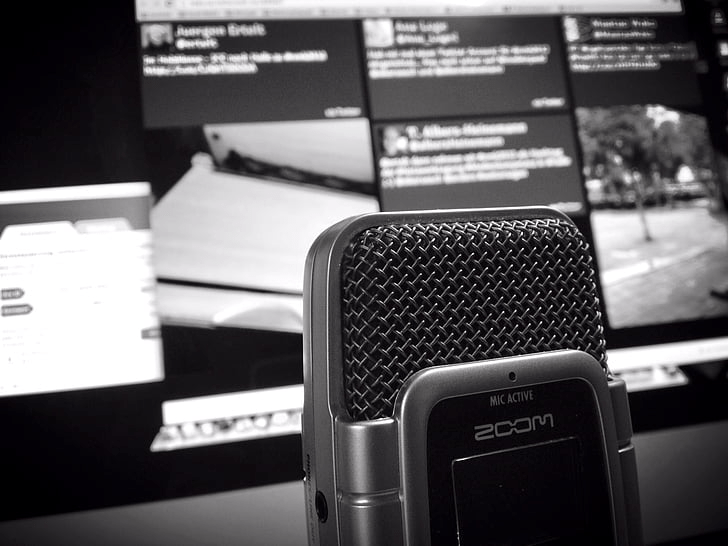 Third-party TTS services
Web-Based Text-To-Speech Services
You can find many web-based TTS services available. They can read your text aloud without additional software. You can consider the options below.
This website has a text-to-speech feature. It can read text in over 100 languages. To use it, follow these detailed guidelines:
Type/paste the text into the text box.
Select the language.
Click the speaker icon to hear the text read aloud.
#2. NaturalReader Online:
NaturalReader Online is a web-based text-to-speech service that can read any text aloud. Here are steps to use this service:
Paste the text into the text box.
Select the voice and speed.
Click the Play button, and you can hear the text.
#3. ReadSpeaker:
This text-to-speech service can read any text aloud. It also has a feature that allows you to customize the reading's voice and speed.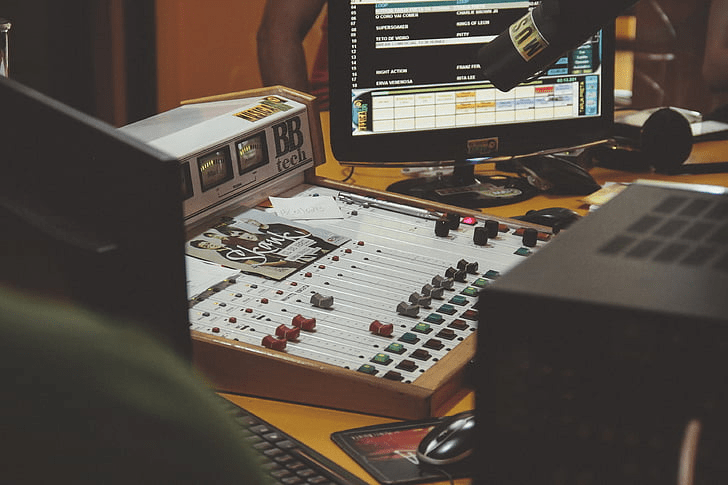 Web-based TTS services
Why Isn't My Read Aloud Working?
Read-aloud is an essential tool that helps users with visual impairments, or learning difficulties access digital content.
However, this service may have issues and work incorrectly. If that's the case, find the cause and fix it.
Compatibility Issues
The read-aloud feature may not work if your browser or operating system is outdated. To resolve this issue, use the latest browser and operating system version.
Update to the latest version if you use an earlier one. After that, this feature can work correctly.
Audio Settings
You can't hear the read-aloud feature if you misconfigure your audio settings.
You must ensure to set up your audio settings correctly. Check your device's audio settings.
Besides, ensure you turn up the volume and select the correct audio device.
TTS Engine
If the TTS engine is not installed or configured correctly, the read-aloud feature may not work.
You must ensure the TTS engine is installed on your device and configured correctly. You should check this feature on the manufacturer's website. After that, download and install it.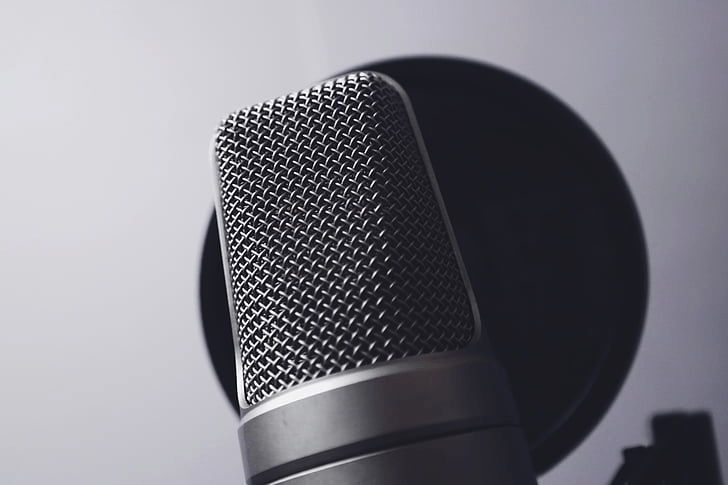 Issues with Read Aloud
Final Thoughts
It's easier to get your text to read aloud, thanks to the various TTS options. No matter what service you use, it can bring several benefits.
You do not need to read the text. Instead, the tools will do this task and you simply hear it. So you can save time and improve productivity. These features can also make learning new information more accessible and enjoyable.