Hello dear users, we are pleased to announce that we have released new features in the Advanced editor to make it easier for you to use the product.
Here are the details of our improvements:
Just highlight the text, now the advanced features appear right at the Text that you have highlighted such as: Phoneme, Tone, Pause, …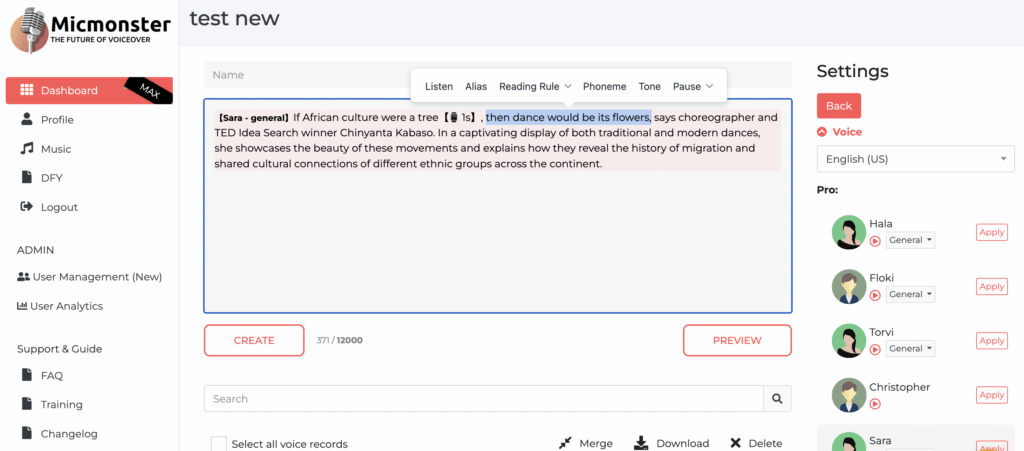 2. We have designed the voices in a drop-down style for you to choose from, and the voice styles have also integrated the name of the voice for you to easily edit.