Video marketing is an essential part of any business strategy nowadays, but not everyone has the skills or resources to create professional-looking videos. Enter Create Studio, an online video editing platform that promises to make video creation accessible to anyone.
But is it worth it? Let's dive into the features and benefits of Create Studio and see if it lives up to the hype.
The Overview of Create Studio
Create Studio is a web-based platform designed for users who want to create animated explainer videos, social media ads, product demos, and other types of videos without having prior experience in video editing or animation. The platform provides a user-friendly interface with a drag-and-drop editor that allows users to add text, images, music, voiceovers, animations and more. One of the biggest selling points of Create Studio is its library of customizable templates.
The library includes over 300 templates in various categories such as marketing videos, explainer videos, social media ads and more. These templates are professionally designed and ready-made so that even non-designers can create stunning videos in minutes.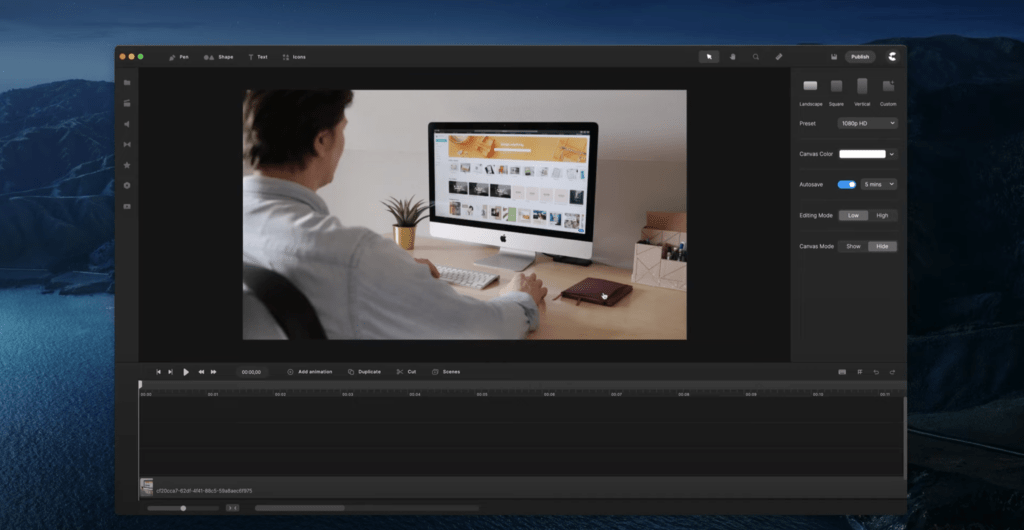 Customizable Templates
Customizable templates are one of the key features that make Create Studio stand out from other video editing platforms like Canva or Adobe Premiere Pro. These templates are pre-designed with high-quality graphics and animations that you can customize using your brand colors, fonts and logos.
The best thing about these templates is their versatility; they can be used across different types of videos for various niches such as E-commerce product demos or SaaS explainer videos. This feature saves time by eliminating the need for creating graphics from scratch while giving users professional-looking designs without investing in expensive design software.
However, some may argue that using premade templates can limit creativity or originality in their content. To counter that argument, Create Studio provides a range of customization options allowing users to add their touch to each template, enabling them to achieve an authentic look and feel.
Video Editing Tools
Create Studio's video editing tools allow users to create engaging videos with ease. The platform has features such as trimming, cropping, splitting, resizing videos and adding text overlays or image filters. One particular feature that stands out is its object animations.
Users can animate any object in their video by adding preset animation effects or creating custom animations from scratch. This feature can take your video content to another level by adding movement and visual interest for the viewer.
However, some may argue that Create Studio's editing tools are minimalistic and lack the advanced functionality of other professional video editing software like Adobe Premiere Pro or Final Cut Pro. While this might be true in some regards, it is important to remember that Create Studio is targeting a specific audience – those who want a simple-to-use platform without having to invest time in learning complex software.
Animation Capabilities
Create Studio's animation capabilities are where the platform shines; it offers a wide variety of animated elements ranging from characters, icons, backgrounds and more. With over 10k assets available in their library, users can create unique animated videos easily. The platform also provides multiple ways for animating elements such as motion paths and keyframe animations as well as controls for timing animation transitions precisely.
Combined with its pre-built templates-based approach, this makes creating immersive storylines with dynamic visuals relatively quick compared to traditional animation methods. However, some people may argue that while Create Studio offers an impressive library of assets for animating content quickly – it lacks the ability to fully customize them beyond simple changes like color choice- making it difficult for those looking for more nuanced approach.
Create Studio is an excellent option for those looking to create engaging video content without investing in expensive software or learning complex editing processes. Its customizable templates, user-friendly interface, and animations capabilities make it an attractive option that stands out from other video editing platforms. While there are some limitations to its features and functionality – it is important to remember that Create Studio is designed for a specific purpose.
It offers a great value proposition in terms of accessibility, ease of use, and quality output. Overall- we believe Create Studio is worth trying out for anyone who wants to produce professional-looking videos efficiently and effectively.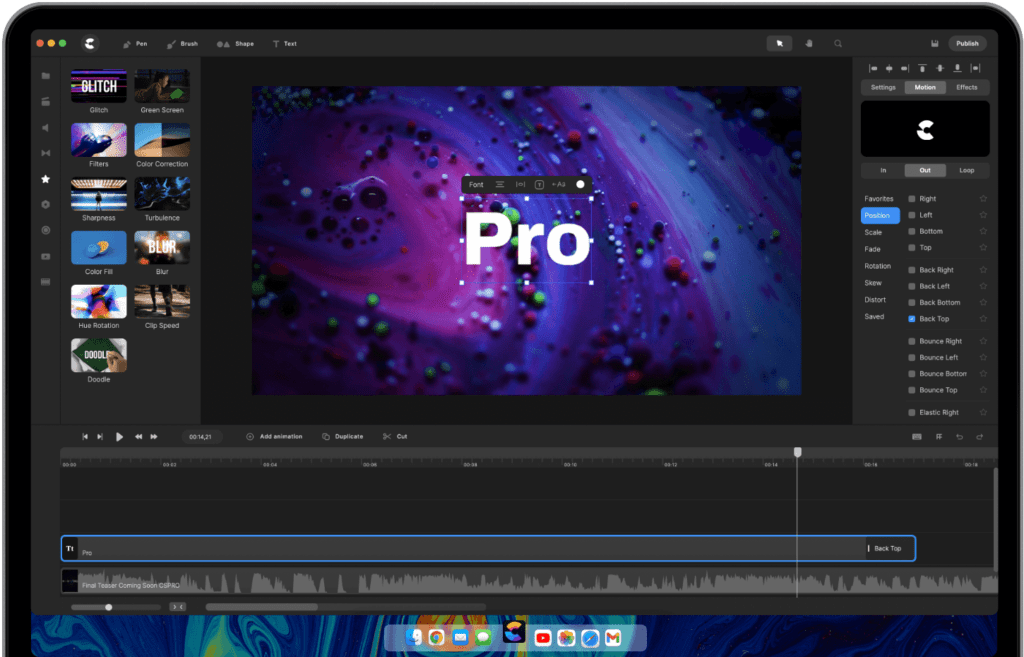 Combining MicMonster with CreateStudioPro
With MicMonster – AI Voice Over, you can generate natural-sounding voices with emotions for your video projects. Once you have your voiceover script ready, you can use MicMonster to transform the text into lifelike audio. Select the desired voice from MicMonster's range of options, adjust parameters like speed and pitch, and fine-tune the level of emotion to match the tone of your video.
Now, with the audio in hand, you can import it into CreateStudioPro, your professional video creation and animation software. CreateStudioPro offers a user-friendly interface that simplifies the video editing process, making it accessible to users of all skill levels. The drag-and-drop functionality allows you to easily add and arrange elements, including your voiceover, in the video timeline.
In CreateStudioPro, you can complement your voiceover with engaging visuals and animations. The software provides a wide range of pre-designed templates, animated characters, motion presets, and visual effects that you can customize to suit your project's needs. With CreateStudioPro's intuitive tools, you can enhance the storytelling aspect of your video and create visually captivating content.
By combining MicMonster – AI Voice Over with CreateStudioPro, you can streamline your video production process. You have the power to create engaging videos with natural-sounding voiceovers, visually stunning animations, and a seamless integration of audio and visuals. This combination empowers you to effectively communicate your message, captivate your audience, and elevate the overall quality of your video projects.
Overview of Create Studio
Create Studio is a video creation tool that enables users to create high-quality videos in minutes. It is an all-in-one solution that simplifies the process of video creation, from start to finish.
With Create Studio, users can create marketing videos, social media videos, tutorials, and more with ease. One standout feature of Create Studio is its vast collection of customizable templates.
These templates are designed by industry experts and can be easily customized to fit any brand or project needs. This means that even if you have no experience with video production or design, you can still create professional-looking videos in a matter of minutes.
Customizable Templates
The template library offered by Create Studio is extensive and varied enough to cater to the needs of multiple industries and niches. From sports-related themes for your fitness business to more casual themes for your cooking brand, this software has it all covered!
Users can choose from a wide range of templates for different occasions such as product promotions, holiday specials, testimonials and so on. But what sets these templates apart from others in the market is their customizability feature!
You are not forced into using an existing template without any room for modifications. Instead you can effortlessly manipulate the text styles & colors as well as background images & audio tracks until they align perfectly with your brand image.
Video Editing Tools
Create Studio provides several editing tools which make it easy for users to edit their videos without compromising on quality. These tools include options like trimming clips, adding captions or subtitles & overlaying transitions between clips. The great thing about these editing features is that they are easy-to-use but still provide advanced functionality – perfect if you're trying to avoid having an overwhelming learning curve when it comes to video editing.
Users can also add audio tracks, sound effects and customize the speed of their videos with just a few clicks. In comparison to many other existing video creation tools, Create Studio has a wide range of creative and unique features that can help you take your videos from ordinary to extraordinary!
Video Editing Tools
Create Studio includes an impressive suite of video editing tools that allow users to create engaging videos with ease. These tools range from basic functionality such as trimming clips and changing their order in the timeline, all the way up to more advanced features like adding sound effects or applying special effects filters. The software simplifies video editing so anyone can use it regardless of how much experience they have with creating videos.
With these tools at your disposal you will be able to create professional-looking content that rivals anything produced by well-funded production companies or marketing agencies. From color correction adjustments down to audio tweaks such as noise reduction, everything required for creating high-quality video content is included in Create Studio.
Animation Capabilities
The animation capabilities provided by Create Studio are nothing short of amazing. They make it possible for even amateur videographers or marketers to add animated elements into their videos without any prior knowledge of graphic design or animation software.
Create Studio's animation feature allows users to choose from over 1 million assets that include different shapes and graphics which can be easily manipulated on-screen in real time. Users can choose from a library of stock animations or make their own custom animations by combining different elements together.
From simple motion graphics to complex, fully-animated scenes, the possibilities are endless with Create Studio. Overall, Create Studio is an excellent tool for anyone who needs to create video content for marketing purposes.
With its customizable templates, powerful video editing tools and flexible animation capabilities, it allows users to create engaging and professional-looking videos with ease. Ultimately providing a lot of value for their money, it provides the perfect balance between affordability and functionality.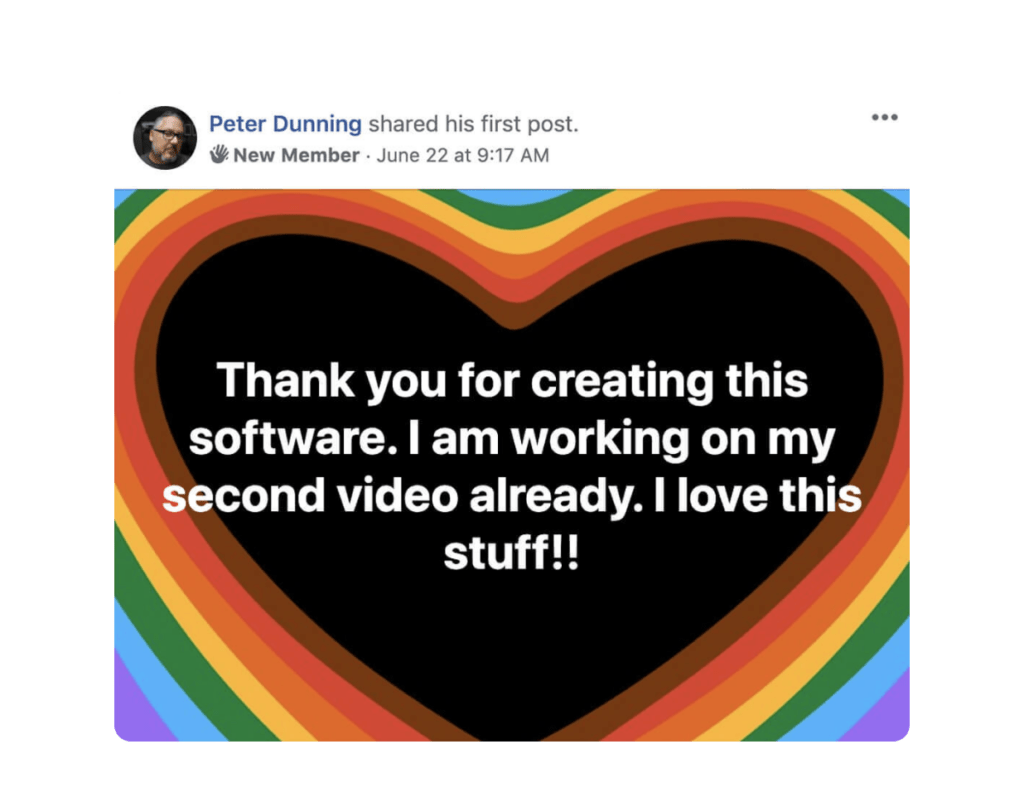 Rarely Known Small Details
Collaboration Features
One of the most underappreciated features of Create Studio is its collaboration capabilities. With Create Studio, multiple users can work together on a project in real-time, regardless of their physical location. This is an invaluable feature for teams or groups working together on a video project.
Gone are the days of emailing endless attachments back and forth, hoping that everyone is working off the same version. With Create Studio's collaboration features, team members can view changes in real-time and leave comments for one another directly within the platform.
This not only streamlines the video creation process but also ensures that everyone is on the same page. Whether you are a small business owner working with a team or a group of friends collaborating on a passion project, Create Studio's collaboration features can help make your video creation process smoother and more efficient.
Social Media Integration
Creating an engaging video is only half of the battle; getting it seen by your target audience is equally important. That's why Create Studio's social media integration features are so valuable. With just a few clicks, users can easily share their videos on popular social media platforms like Facebook, Instagram, Twitter, and YouTube directly from within the platform.
This saves users time and allows them to quickly get their content out to their desired audience. In addition to saving time, social media integration also helps videos reach a wider audience than they otherwise would have.
By leveraging existing social networks to share content, users can increase views and engagement exponentially. Overall, Create Studio's rarely known small details like its collaboration features and social media integration may seem insignificant at first glance but they add tremendous value to this all-in-one platform for creating compelling videos.
Conclusion
Create Studio offers a wide range of features and tools that can make video creation and editing a breeze. With its customizable templates, video editing tools, and animation capabilities, it is definitely worth considering if you are looking for an efficient way to create engaging videos. One of the most impressive aspects of Create Studio is its user-friendly interface.
Even beginners can quickly learn how to use the software and create professional-looking videos. The social media integration feature also makes it easy to share your videos on various platforms directly from the software.
Overall, if you are looking for an all-in-one tool that has everything you need to create stunning videos in one place, then Create Studio is definitely worth it. With its impressive features and ease of use, it's no wonder why so many people have already made the switch to this powerful platform.
So why not give it a try today? Your audience will thank you for it!