Making videos isn't easy as writing. That's where the text-to-speech software comes into play to make the job easier. They exist in the market for several years. However, very recently they start growing because of AI.
Talkia and speechelo are these kinds of software. If you are looking for a speechelo vs talkia comparison then you are on the right page. Here I will share my honest opinion about both programs. I will also share why you should neither choose talkia nor speechelo.
I will also provide you with voice samples so you can make decisions on your own. You will also get information about price & discount coupons as well.
I personally bought both speechelo and talkia. Here is my receipt.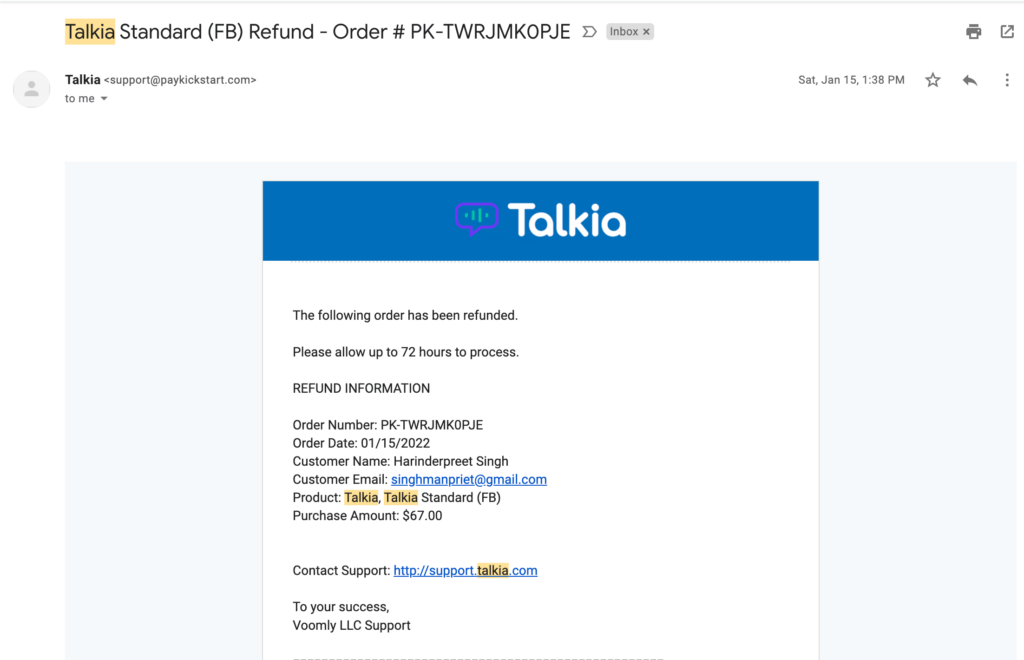 I can't find the talkia receipt so I have attached a refund request which is also proof that I had spent money on talkia.
Speechelo
Speechelo offers a front-end subscription just at $37. Speechelo pro that is optional upsell is a recurring cost. Speechelo is a cloud-based solution, not software. You can access it from any device.
It works in 23 languages including English. There is a total of 30 voices in the front license.
When you generate voiceovers inside speechelo you will have to decide on engine Standard or AI. AI sounds much better than standard however you can't add breathing, emphasis words.
You can render only 5000 characters (close to 700 characters) once inside the speechelo. However, it allows you to merge two audio files and make it one.
Speechelo doesn't offer any music in the front-end license. It offers music in the Pro version however you can't add it inside the speechelo. You have to download the music then using any other video editor you can attach to the voiceover.
Here are the voice samples generated using speechelo.
Talkia
Talkia is new software. It is developed by the bryxen company who is behind the toonly, doodly and voomly software.
Talkia is software for windows & mac. It offers a front-end license at $67. It supports 22 languages. There is a total of 67 voices.
You are also getting background music inside the talkia. In the front-end license, you are getting 30 music. You can add it inside the talkia software.
Here are voice samples of talkia.
Talkia vs Speechelo
| Speechelo | Talkia |
| --- | --- |
| Total 23 languages | All Major languages (they haven't provided list) |
| 30 voices | 102 voices |
| The word limit is 700 words | The word limit is 1000 words |
| Can merge audio files | Can merge audio files |
| User can add pauses, breathing, emphasize words or change tune (Normal, friendly, serious) | Not available |
| Does not include talkia voices | Include speechelo voices and other voices. |
| Can't add background Music | Can add background Music |
Price & Upsells information
Here I will provide the price and upsells information. First, let me provide speechelo information.
Speechelo
Front end $37
30 Voices
23 Languages
700 Words per voiceover
Personal license
You are getting 60 days money-back guarantee.
Speechelo Pro $47 Quarterly (optional upgrade)
171 Voices
23 Languages
2800 Words per voiceover
Commercial license
Music Library
It will cost you $47/quarterly payment. However, you can get this at this one-time price. Just click on the No button on the landing page. It will show you a one-time $127 deal.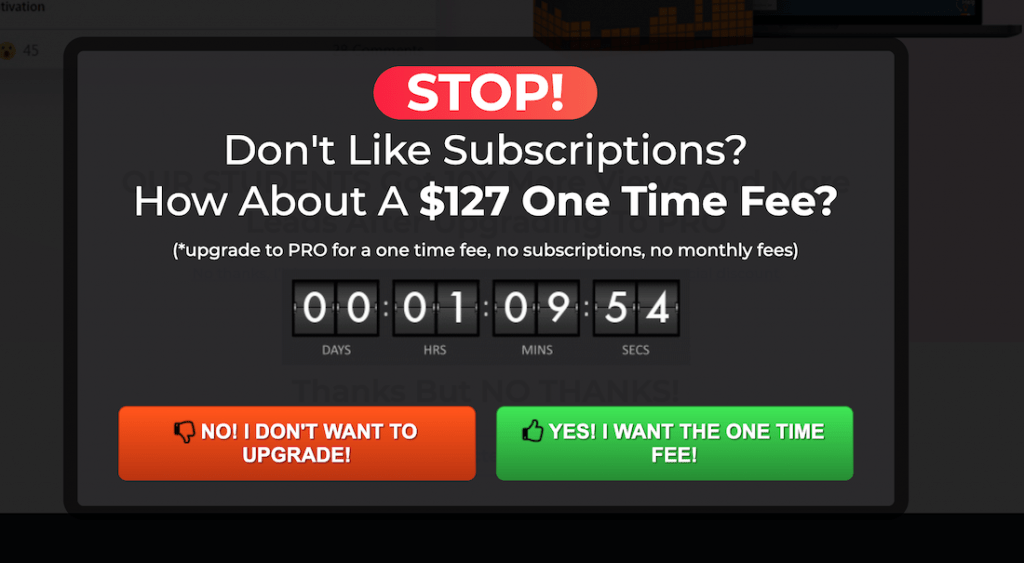 Talkia Price
Front end $67
102 Voices
All major languages
30 Royality Free Background Music
Personal license
Talkia enterprise $97/year (optional upgrade)
404 Voices
5000 Words per Voiceover
Commercial license
150 Background Music
There is no trick to getting this at a one-time price like speechelo.
Speechelo vs talkia Or Another Choice
What if I tell about another platform that not only sounds better than both platforms but more affordable as well.
Introducing MicMonster. Micmonster is text-to-speech software that you can try for free. Listen to the voice samples given below.
Voice Samples of MicMonster:
Price:
Quarterly
$69
$39/qtr
Get 50% OFF
"50TODAY"
---
Unlimited Converts

140 languages

600+ Voices

12000 Characters per voiceover

Commercial license

Background Music Library

Advanced Editor
Annual
$299
$59.5/year
Get 50% OFF
"50TODAY"
---
Unlimited Converts

140 languages

600+ Voices

12000 Characters per voiceover

Commercial license

Background Music Library

Advanced Editor
Lifetime
$999
$399
Get 50% OFF
"50TODAY"
---
1 Million Chars/month
140 languages
600+ Voices
12000 Characters per voiceover
Commercial license
Background Music Library

Advanced Editor
If you like the voice samples then let me tell you Micmonster also lets you change voice style for English (USA), Portuguese and Chinese languages.
Advanced editor
The free version can let you can transform any script into a human-sounding voice. The advanced editor takes it to the next level. The advance editor lets you
Multiple Voices In Single Script
Want to Create dialogue audio, no worries inside advance editor you can assign a specific portion of the script to any voice.
Pronunciation Support
AI technology Sometimes mispronounces invented words. With Pronunciation, you can control how to speak specific Words.
We could not find words that Micmosnter miss pronounced. But we are still looking
Control Speed, Pitch, volume for specific sentences
Using the advance editor you can control pitch, volume & speed for a specific portion of the script.
Emphasize
Stress on words that are important to the context. You can draw graph to customize how much stress you want to put on words.
With all these features, you can produce Voiceovers like the following:
Why choose MicMonster over Speechelo & Talkia
Advanced Editor: I just shared the samples of advanced editor. Speechelo and talkia both provide basic editor nothing like MicMonster advanced editor.
Better Voices & Voice Style Control: You are getting voice styles for english (usa), portuguese, chinese and japanese voices.
Affordable Price: Speechelo and talkia has one time price on front and recurring subscription to unlock all features. Speechelo will cost you $37+ $188/year. On other side, talkia will cost you 67+97/year. However MicMonster will only cost you $100/year. MicMonster also provide you free account which neither talkia or speechelo provides.
Android & iPhone App (Coming soon): Our team is also working on app. We will soon launch it˘