Which tool is better for your projects: MicMonster vs Descript? This comparison will discuss and distinguish them. Let's click on this post for more!
You've heard MicMonster and Descript are popular text-to-speech tools in audio production. And are you looking for a tool to support your audio projects?
Let's dive into the MicMonster vs Descript comparison to learn the difference in features, functionality, and benefits of both.
We are sure you can decide which tool is best for your audio content creation needs by comparing its pros and cons.
Start discovering now!
An Overview of MicMonster and Descript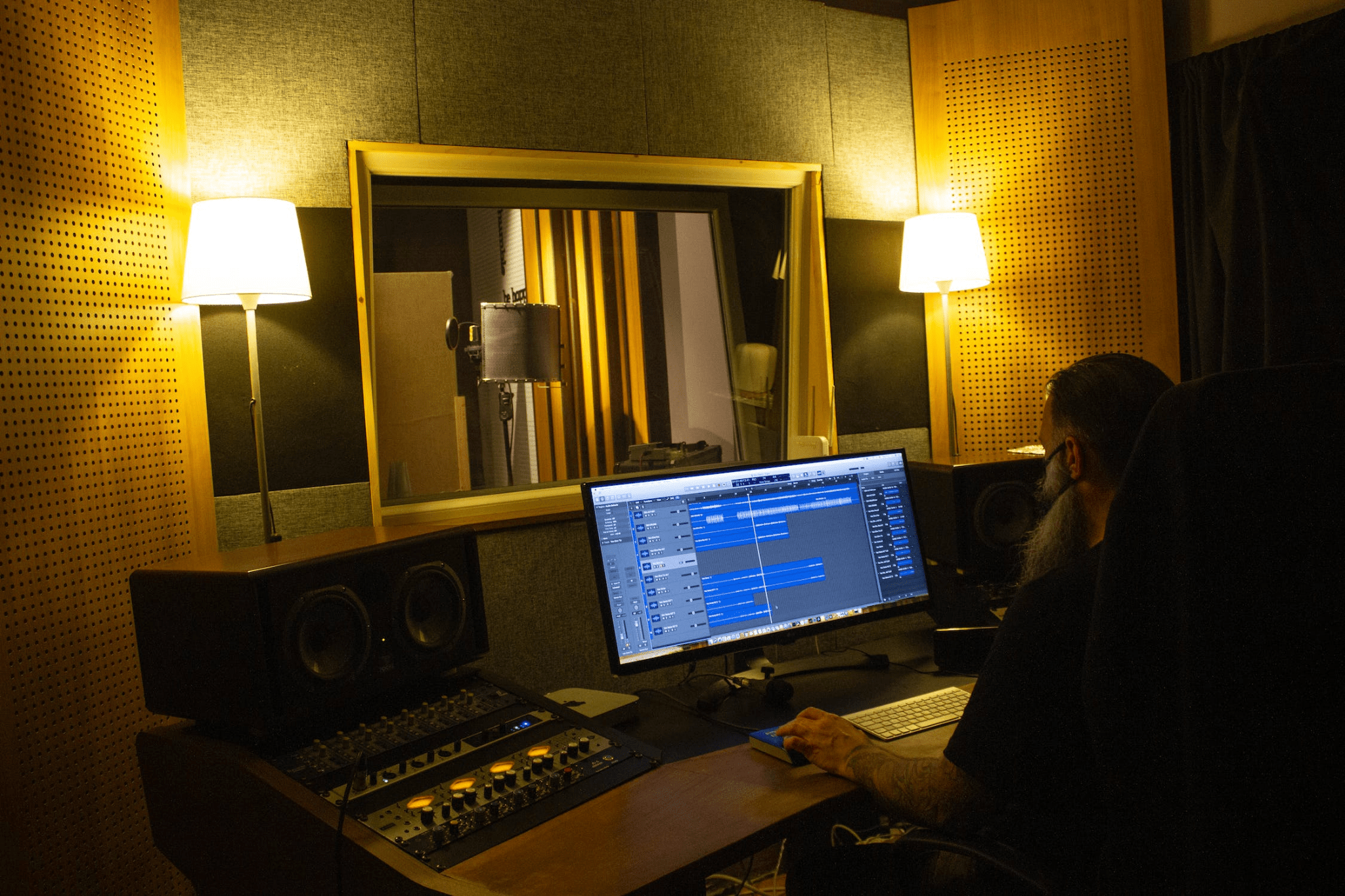 Overview
MicMonster and Descript are two powerful tools in audio and video production.
MicMonster is an AI voice generator that allows users to convert text to audio files in various voices, languages, and accents. Also, you can browse free samples to find the perfect choice for your dubbing needs during use.
So, this tool is helpful for content creators who produce podcasts or audiobooks.
Regarding Descript, it is a popular platform for text-to-speech and audio editing. But unlike its rival, it is ideal for individuals or firms looking for a comprehensive platform for editing and producing high-quality videos and podcasts.
Overall, MicMonster and Descript are valuable tools for content creators looking to streamline their audio and video production workflows.
Compare MicMonster vs Descript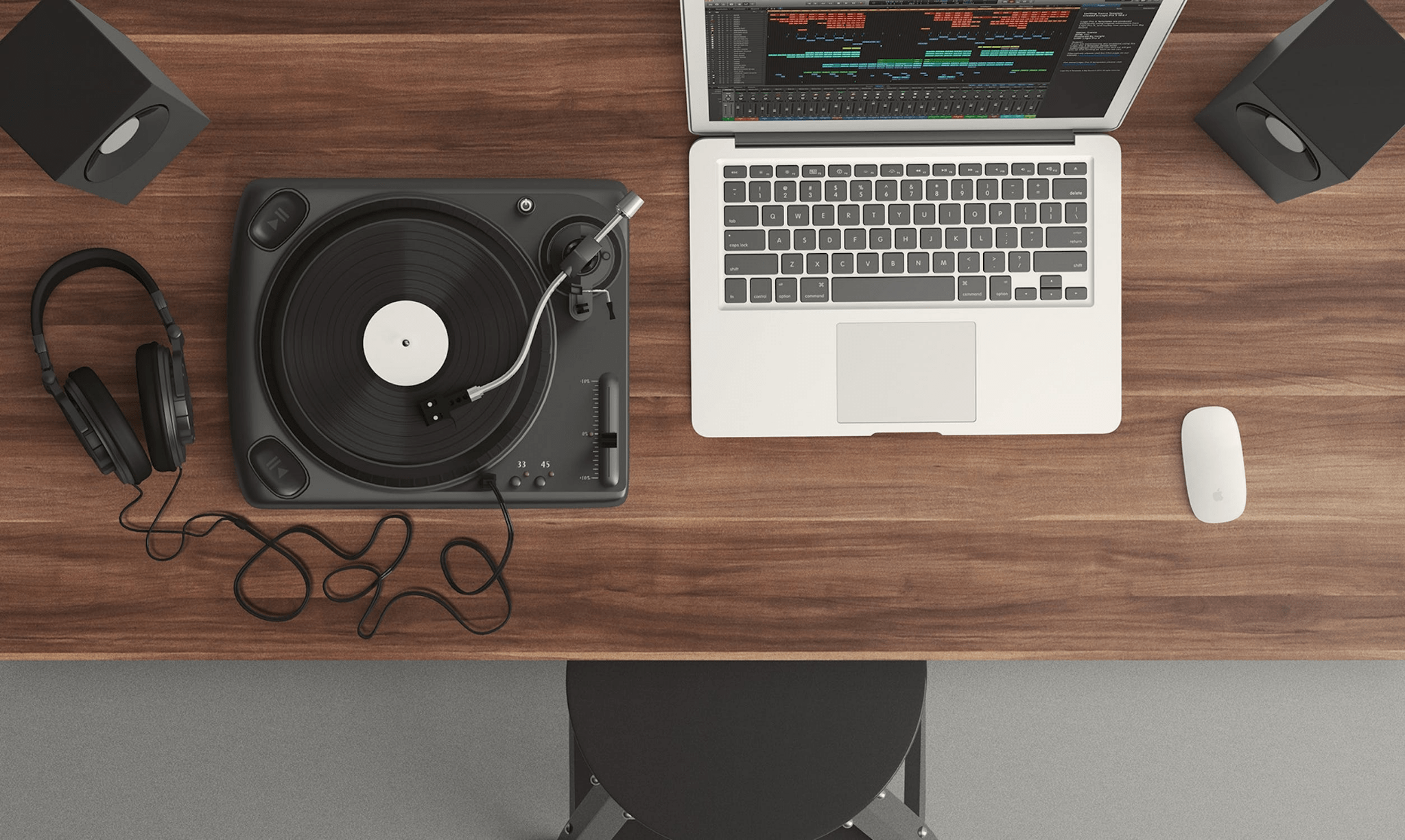 Compare
Now, we will explore the differences between these two tools together.
Voice Quality
When it comes to sound quality, both MicMonster and Descript are praised for their ability to produce smooth and natural voiceovers. But we found some differences that you should be aware of.
MicMonster is known for its outstanding sound quality. The platform offers a variety of agents that users can choose from between male and female voices.
We appreciate this tool for its ability to balance all aspects of the voice, such as:
Ambient noise
Breathing sound
High
It is hard to find these properties in other tools. Hence, it becomes the best choice for individuals or businesses looking to create professional-quality audio files for their audience.
While Descript's voice quality is impressive, it's not as good as MicMonster.
On the upside, Descript has many out-of-the-box features like overrides to create a dub that syncs seamlessly with your screen recording.
But on the downside, its sound quality isn't as natural and emotional as MicMonster's.
So if you only need basic video tutorials, you can choose Descript as a support tool. But if you prioritize sound quality above all else, then MicMonster might be a better choice.
Ease of Use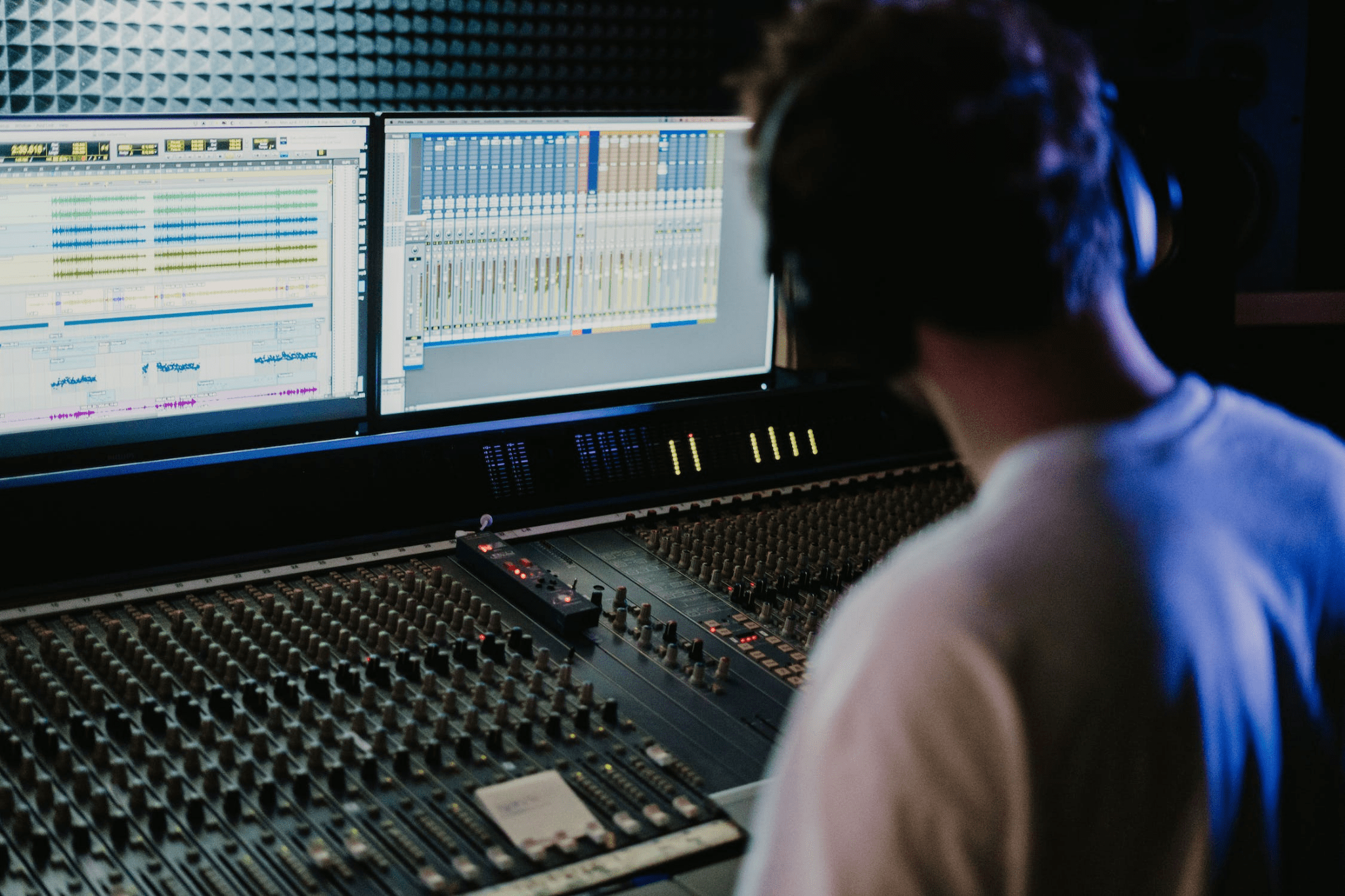 Ease of Use
At first glance, each tool provides an intuitive UI for making quality audio files.
First, let's talk about MicMonster's interface. It is simple, allowing you to create your voice by:
Choose the voice you want
Add text
Save the file
We found the process quick and didn't require any specialized skills.
Similarly, Descript's UI is also very intuitive and easy to use. It has features like a word-fill tool and the ability to cut and paste easily. So you will find audio editing simple.
But note that Descript specializes in audio editing and screen recording, so it will have more specialized features and overwhelm you if you are a newbie.
Output Formats
MicMonster and Descript offer different options that may be better suitable for many use cases.
MicMonster supports MP3 and WAV. Both formats are widely compatible and can be suitable for many uses. Hence, it ensures you can create high-quality audio files in various applications by these formats.
In contrast, Descript only supports the MP4 format (mainly used for video files). While MP4 can include audio tracks, it isn't a dedicated format like MP3 or WAV.
In other words, to create audio-only files, you must convert the MP4 files to a compatible audio format. This process can be an extra step and can lead to quality loss.
Platforms Supported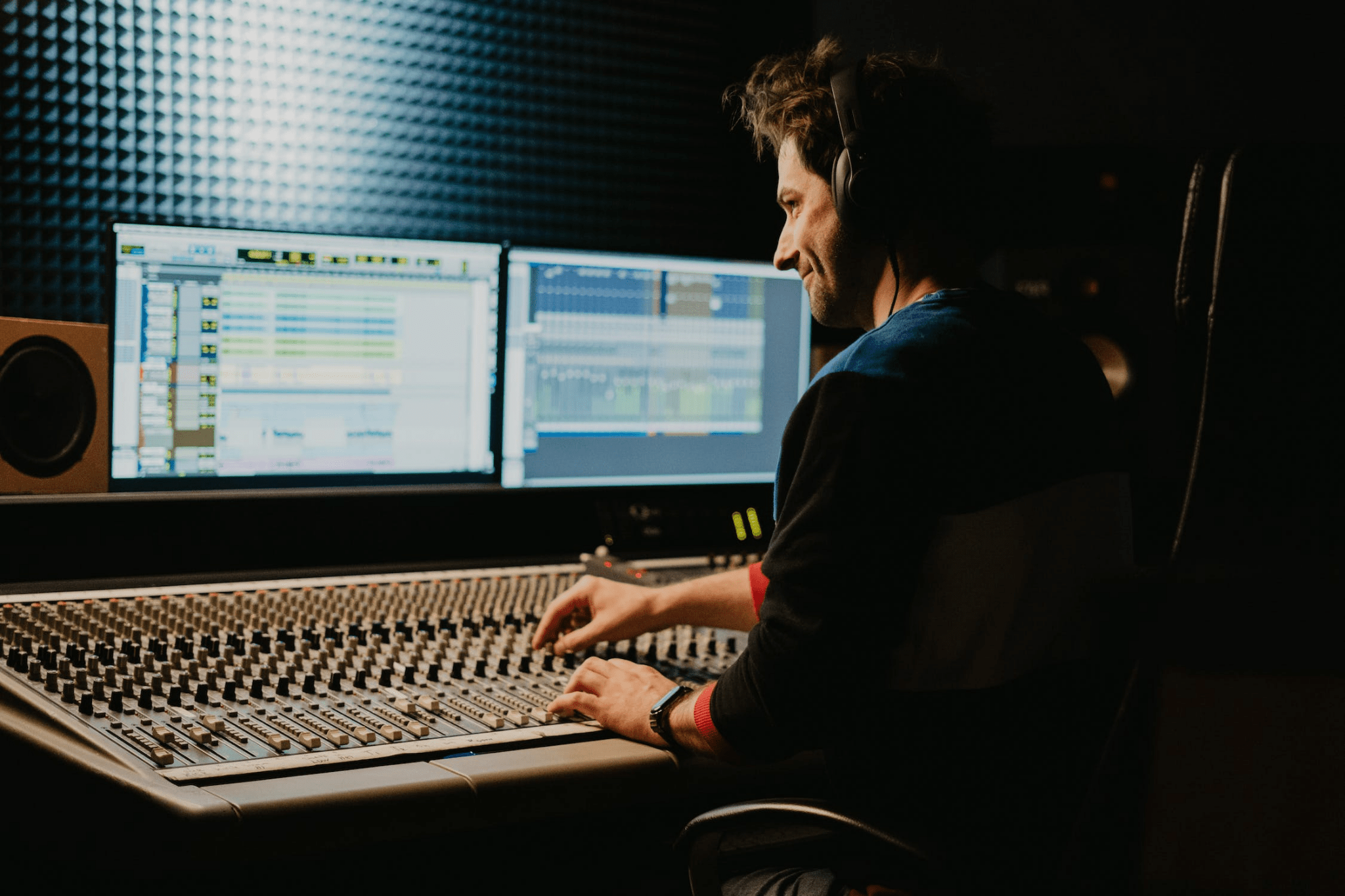 Platforms
In terms of supported platforms, MicMonster stands out more with better compatibility on many different platforms.
Specifically, MicMonster supports Mac, SaaS/Web, iPhone, iPad, and Android platforms. In other words, you can access the service on both desktop and mobile devices. So it is convenient for those who need to work on the go.
Meanwhile, Descript only supports Windows, Mac, and SaaS/Web platforms. Hence, it does not provide support for mobile devices.
Yet, because it focuses on desktop use, the performance when working on the desktop will be higher than its rivals.
API
Both tools provide APIs, allowing developers to integrate their functionality into their applications.
As for the differences, the MicMonster API provides a simple way to convert text to speech by sending a POST request to their API endpoint.
Besides, its API supports multiple languages and voices. Also, it allows the developer to customize the speed and pitch of the generated audio. Plus, it provides rich documentation and example code to help developers get started.
Regarding Descript, it also provides an API that allows developers to access and manipulate records, projects, and media files. The API supports many operations, including:
Create and edit projects
Upload media files
Export recordings in various formats
MicMonster's API is mainly focused on text-to-speech conversion. Meanwhile, Descript's API provides more comprehensive functionality for working with transcripts and media files.
Audience
Audience
MicMonster is ideal for anyone looking for a text-to-speech solution to convert text into natural sound. This software can help bloggers, podcasters, and YouTubers quickly and efficiently add voiceovers to their content.
On the other hand, Descript's unique feature is the ability to transcribe audio and video content. Thus, it becomes an ideal tool for anyone who needs to edit long-form audio or video files.
Cost
The most notable difference between these tools is that Descript has a free trial while MicMonster does not. Descript allows you to try out the features and test the service before committing to a paid plan.
After the trial, you can test the Creator plan ($12 per month) or the Pro plan ($24 per month). Also, it offers an Enterprise plan with custom pricing for organizations that require advanced features or need to manage multiple users.
But the paid version of MicMonster is also affordable. It has an annual price of $119. According to our research, this price is significantly lower than some other voice generators on the market.
In this category, Descript is the winner with more flexibility in pricing policy.
Comparison Table
| Criteria | MicMonster | Descript |
| --- | --- | --- |
| Voice Quality | More natural | Less natural |
| Ease of Use | Easier | More challenging |
| Output Formats | MP3, WAV | MP4 |
| Platforms Supported | Mac, SaaS/Web, iPhone, iPad, Android | Windows, Mac, SaaS/Web |
| Audience | For anyone who wants to convert text into the natural sound | For anyone who wants to transcribe audio |
| API | Mainly focused on text-to-speech conversion | More comprehensive |
| Cost | Less flexible | More flexible |
MicMonster vs Descript: Pros And Cons
We've rounded up the pros and cons of these two tools to give you a better look.
MicMonster
Pros:
Easy to use
Affordable price
Available on multiple platforms
High-quality voiceovers with smooth transitions
Offer a variety of voices in different languages and accents
Cons:
Descript
Pros:
Intuitive interface
Free trial available
Offer video editing in addition to audio editing
Cons:
Limited output formats
Not designed specifically for voiceover generation
Quarterly
$69
$39/qtr
Get 50% OFF
"50TODAY"
---
Unlimited Converts

140 languages

600+ Voices

12000 Characters per voiceover

Commercial license

Background Music Library

Advanced Editor
Annual
$299
$59.5/year
Get 50% OFF
"50TODAY"
---
Unlimited Converts

140 languages

600+ Voices

12000 Characters per voiceover

Commercial license

Background Music Library

Advanced Editor
Lifetime
$999
$399
Get 50% OFF
"50TODAY"
---
1 Million Chars/month
140 languages
600+ Voices
12000 Characters per voiceover
Commercial license
Background Music Library

Advanced Editor
MicMonster vs Descript: Which One Should You Choose?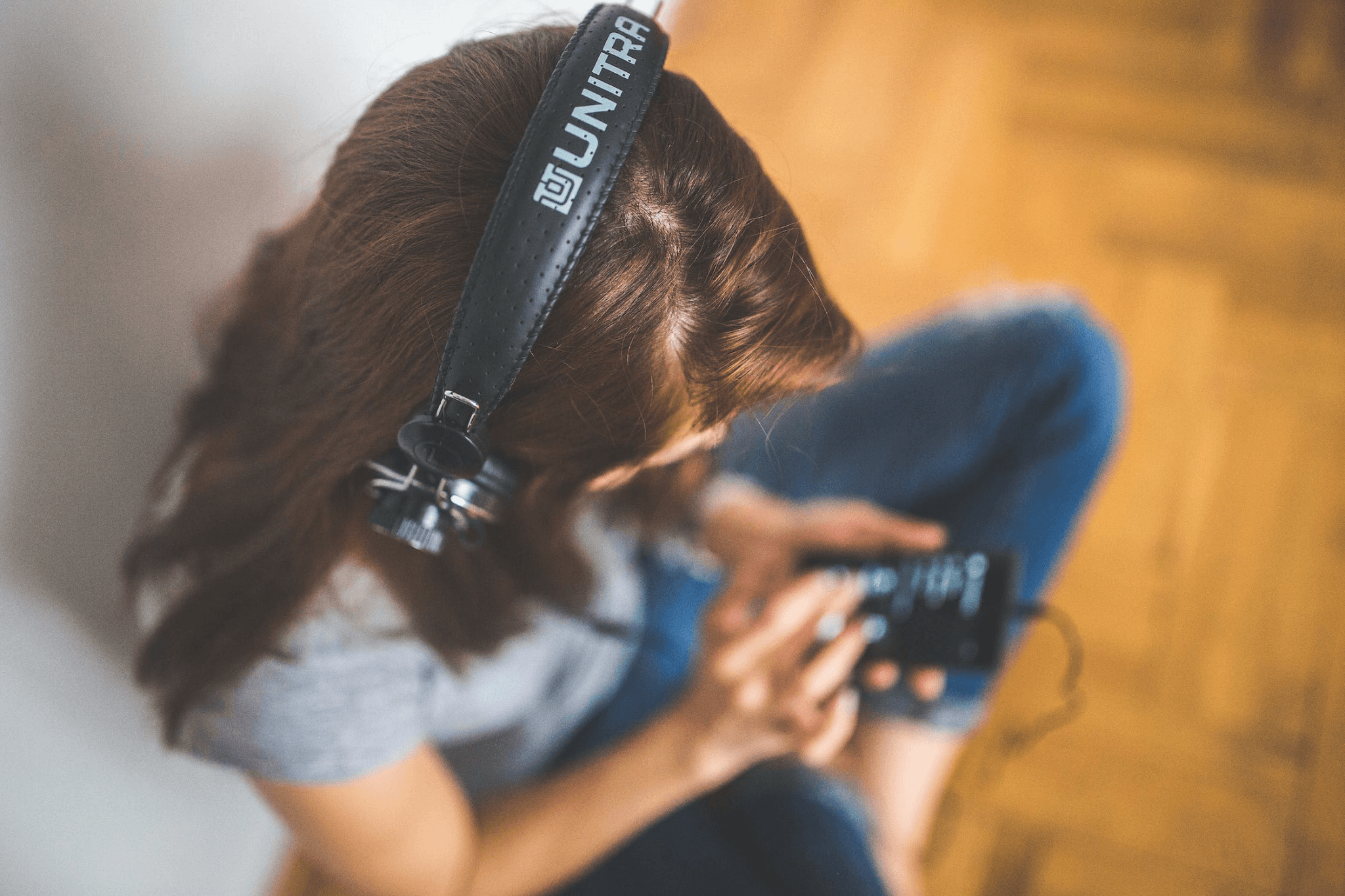 Which One Should You Choose?
Through the above comparison, we can see that both MicMonster and Descript offer unique features and benefits that meet different needs.
MicMonster is a choice for those who need high-quality dubbing with multiple languages and voices. Plus, it's easy to use and available on many platforms.
On the other hand, Descript offers both audio and video editing capabilities. So it becomes a versatile tool for content creators. But it is not suitable if you only have audio production needs.
So, is your need for audio or video production? Please answer this question and then choose the right tool.
FAQs
What Is MicMonster Used for?
MicMonster is an AI voiceover generator used for creating high-quality audio files. So you can use it for podcasting, audiobooks, or YouTube videos. Also, the tool offers different voices, accents, and languages to choose from.
Is Descript Text-to-Speech Free?
Descript offers a free trial. But the text-to-speech feature is more efficient in the Pro and Enterprise plans, which require a subscription fee.
Is Micmonster Good for Transcription?
While MicMonster is primarily used for generating voiceovers, it is not the best tool for transcription. It can convert text into audio files, not transcribe audio files into text.
Why Is Descript So Slow?
Descript can be slow at times due to various reasons, including:
The size of the file
Internet connectivity
The processing power of the computer
Thus, you can try optimizing your computer and internet connection to improve its performance.
How Long Can You Use Descript for Free?
The free trial of Descript is a lifetime plan. So you can use it forever. However, note that it lacks some advanced features compared to the paid version.
Conclusion
So do you have your answer about MicMonster vs Descript yet? In short, while MicMonster excels in sound quality and ease of use, Descript stands out for its advanced editing features.
So, choosing the suitable tool depends on your specific needs and preferences.
We hope that whichever one you choose, it meets your needs. If you have any questions about text-to-speech tools, feel free to ask.
Thank you for following this post!