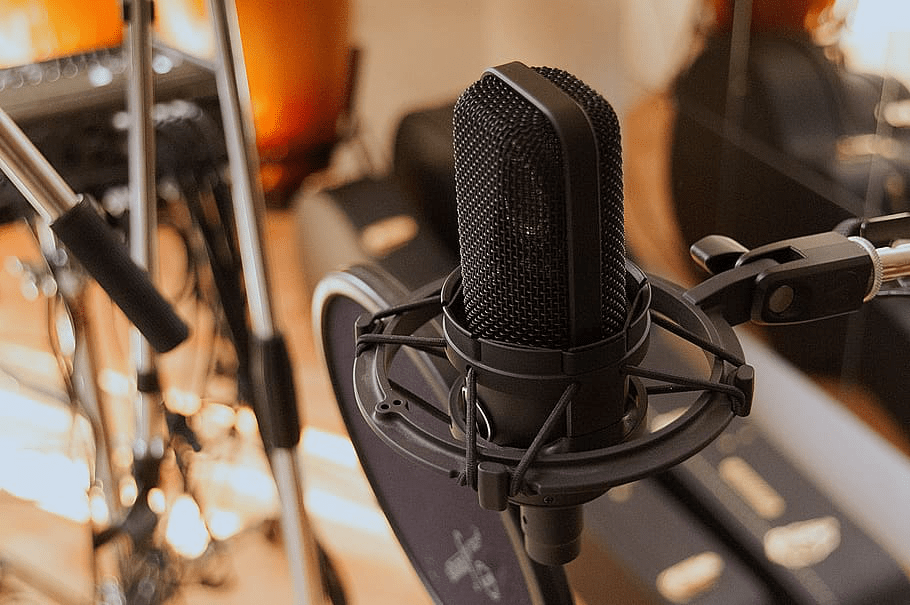 If you've ever dreamed of turning your vocal talents or high-quality voiceover materials into a rewarding career, this guide will be your gateway.
Can I make money on voices? We will delve into the promising marketplace of voices and share job opportunities for many people. So, join us on this journey!
Related:
Can I Make Money On Voices?
Yes. Voices can be a marketplace that connects voice actors with clients seeking voiceover services. You can become a narrator for media content and a voice actor.
Voice acting refers to the jobs where you use your voice for particular work. Here are your options to make money on voices.
Audiobooks
Audiobooks offer a convenient way for us to enjoy books and stories. This approach benefits those who don't have time to read physical books.
Because of this trend, audiobook readers have become an appealing job. You just need a microphone and record your narration. If possible, consider recording studios for a more professional product.
Audiobook readers can earn about $200 to $300 per hour. If you are a beginner, you will get paid lower, but your experience will increase the rate.
TV shows and movies
Movies and TV shows need voiceover actors. The media industry comes with many projects, allowing you to work on diverse content, such as films, animations, and documentaries.
The demand for professional voice actors in the industry remains stable. Hence, you will get a certain level of job security, especially when you have established a strong reputation.
Podcasts
Podcasts are popular these days. The development of streaming services, like Apple Music and Spotify, make them grow much faster.
Podcasters can work on multiple topics, such as education, motivation, crime, etc. You will select the right tone and style for your speech based on the topic.
However, starting a podcasting career is not easy. You can't get a high salary at first. Yet, as your popularity grows, you can earn more.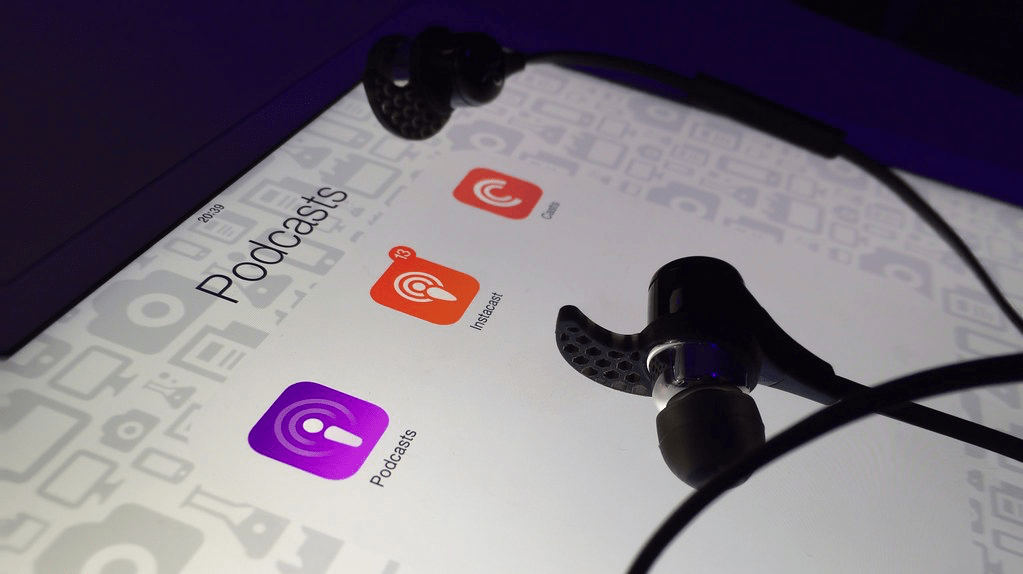 1. Podcasts are popular these days
Advertisements
The world of marketing and advertisements is a treasure for voice actors, particularly in the food industry.
Food commercials focus on showcasing tasty dishes rather than highlighting human faces. Hence, marketers rely on well-crafted voiceovers in the background, making voice actors indispensable.
However, the need for attractive voiceovers extends beyond the enticing world of food commercials. Almost every advertisement craves compelling voices to breathe life into their messages.
So, with your vocal talents, you are the missing ingredient for your success. Don't hesitate to lend your voice to campaigns across diverse industries.
Documentaries
Documentaries require skilled voice actors, too, to bring their narratives to life. It's also an excellent chance for you to extend your knowledge in different fields.
However, this industry demands flawless pronunciation. You must pay attention to detail to show professionalism, especially when reading the names.
Besides, deep voices often fit documentary narration nicely. If you have that tone, seize your opportunity to audition for this narration role.
Audio tour guide
Sometimes, when you are on tour, the voice that guides you through your journey sounds like a real tour guide. Yet, the traveling agency is just using audio tours.
Audio tours offer tons of benefits. For example, they allow tour guides to complete other tasks while guests are immersed in the surroundings with recorded voices.
Please note that you won't go on the tour. In fact, the company will give you the script. But you can still discover many interesting things about the trip afterward.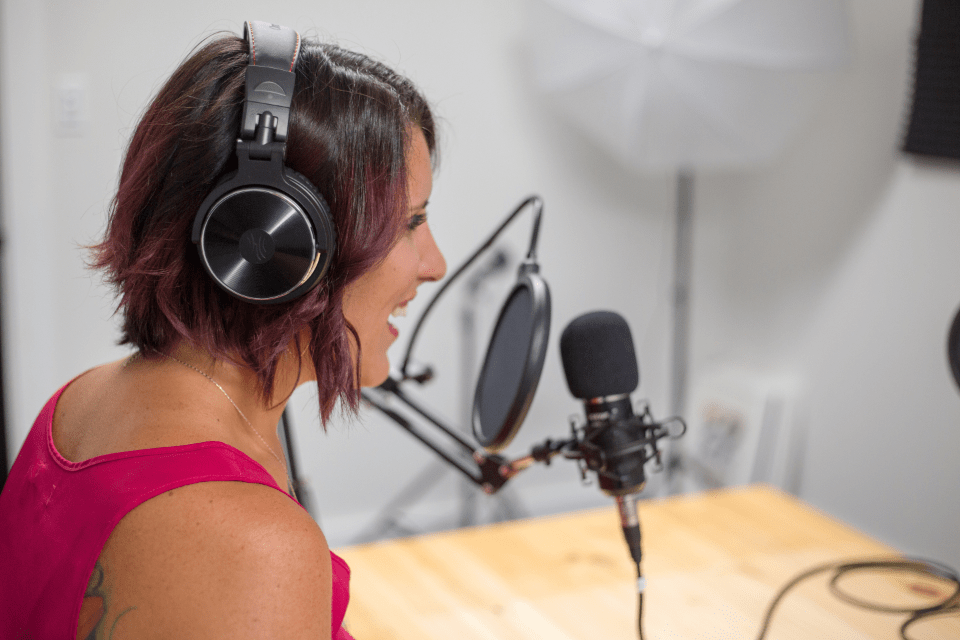 2. Your voice can be a tour guide
Announcers
Another way to make money on voices is to become an announcer. Then, you can join many fields of the voice-acting industry. It's a good chance to gain experience.
Often, announcers are in charge of announcing traffic reports or recording audio announcements for talk shows.
Sports commentating is a promising career. However, the competitive market requires you to upgrade your skills continuously.
Educational videos
You don't need to understand every word in the educational scripts. However, you can learn while working on the project.
Viewing online courses is necessary. Then, you can ensure your record and the video content go in sync. Otherwise, learners will be confused.
Some teachers make their own educational voiceovers. They can receive money immediately. Yet, when learners watch the content, money will come.
Voiceover puppets
Imitating child voices is fun. You can also earn money as a voice actor from your funny or even silly voices. That's when you want to consider voiceover puppets.
Some movies and TV shows feature puppets. You may need to control the puppets or narrate the scripts only.
The rule for this role is to speak when the puppet's mouth opens. This effect makes the viewer think that the puppet is really talking.
Product reviews
When we are considering buying products, we seek reassurance through product reviews. And guess what? As a talented voice actor, you can assist them on this journey while also earning a living doing what you love.
There are two paths to take in this endeavor. First, you can lend your voice to companies who seek your expertise to review their products.
Alternatively, go for a self-driving adventure, where you buy and review products independently.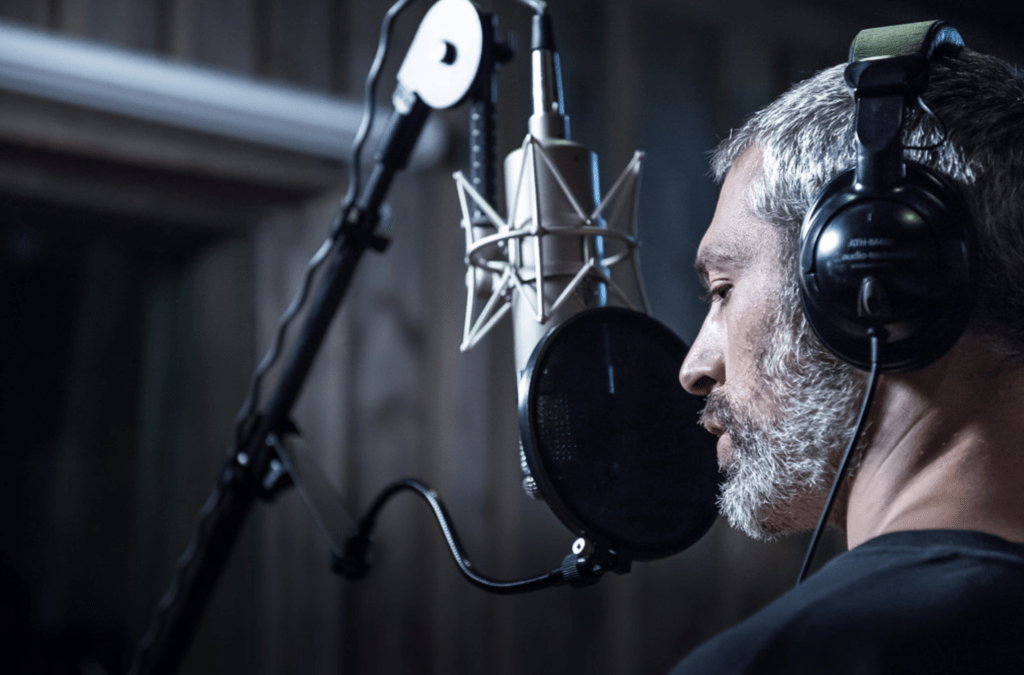 3. Your reviews are important for potential customers
How Much Can I Earn With Voice Acting Jobs?
It depends on your experience and the project you work on. For example:
Local radio commercials: $100
National TV commercials: $10,000
Animations: $100 to $10,000 (depending on the video length)
Audiobooks: $200 to $300
Reference: https://www.salary.com/research/salary/hiring/voice-actor-salary/
Conclusion
You can make money on voices in multiple ways. Building a strong profile as well as honing your skills is essential to raising your salary range.
Hopefully, this guide has helped you learn more about your job chances in the realm of voices. So now, go forth and make your voice heard!