Welcome to the MicMonster Accent Generator Collection! Our AI-powered Text-to-Speech platform offers a vast selection of over 600 voices in more than 140 languages, including a wide range of accents that bring an authentic and natural touch to your audio recordings. With MicMonster, you have the power to transform any written content into seamless and expressive voiceovers for your projects.
MicMonster Accent Generator Collection:
Pros of MicMonster's Text-to-Speech Accent Generator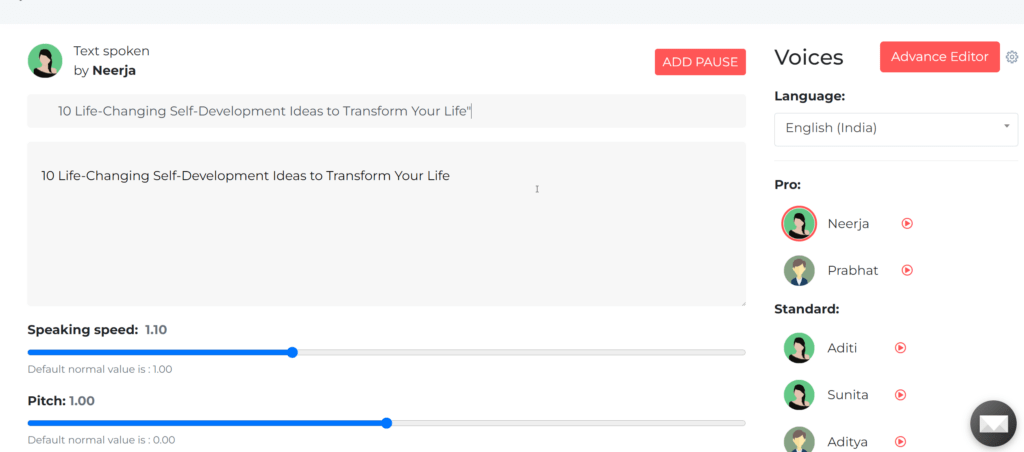 Embrace Linguistic Diversity: At MicMonster, we celebrate the richness of languages and accents from around the world. Whether you need a voiceover in English with a British accent, Spanish with a Mexican accent, or any other language with a distinct regional flair, we've got you covered. Our accent collection is thoughtfully curated to cater to various cultural and linguistic backgrounds, ensuring that your content resonates with your target audience on a deeper level.
Seamless Integration: Integrating our Accent Collection into your projects is a breeze. Our user-friendly platform allows you to access and test the voices effortlessly. Simply select a language from the dropdown menu or use the search bar to find the specific accent you're looking for. Once you've found the perfect fit, you can easily use it in your recordings and experience the magic of lifelike speech.
Personalization and Customization: With MicMonster's advanced editor, you have the flexibility to customize your text-to-speech output further. Tailor the pitch, speed, and other parameters to match your desired tone and style. Personalization is key to creating engaging content that captivates your audience, and our Accent Collection empowers you to do just that.
Commercial Licensing for Any Project: Our Accent Collection comes with a commercial license, which means you can confidently use these voices for both personal and business projects. Whether you're creating audiobooks, podcasts, e-learning modules, advertisements, or presentations, our voices are at your disposal to elevate the quality of your content.
Unlimited Possibilities: The possibilities with MicMonster's Accent Collection are truly endless. You can create audio recordings for various industries, such as entertainment, education, marketing, and more. With support for up to 12K characters per clip, you can bring life to lengthy narratives, dialogues, or even interactive voice responses (IVR).
Join the MicMonster Community: Our platform is trusted by over 5000 users who have experienced the convenience and excellence of our text-to-speech solutions. Join our growing community and unlock the potential of the Accent Collection for your creative and professional endeavors.
In Conclusion:
The MicMonster Accent Collection is a treasure trove of diverse and authentic voices that can transform your written content into expressive and engaging audio. Experience the power of AI-driven text-to-speech technology and unlock the possibilities for your projects. Embrace linguistic diversity, seamless integration, and customization options to make your content stand out. Start using our Accent Collection today and embark on a journey of audio creativity like never before.