Are you in need of a dynamic and professional news reporter voice for your content? Look no further than MicMonster's cutting-edge News Reporter Voice Generator! With its realistic and captivating voice options, MicMonster is your one-stop solution for transforming any text into the voice of a seasoned news reporter.
Experience Authentic News Reporting
MicMonster's News Reporter Voice Generator is powered by the most advanced text-to-speech engine, ensuring that every narration sounds realistic and authentic. Whether you need breaking news updates, informative documentaries, or engaging podcasts, the news reporter voices from MicMonster will keep your audience hooked.
Try now English News Reporter Voice Generator Free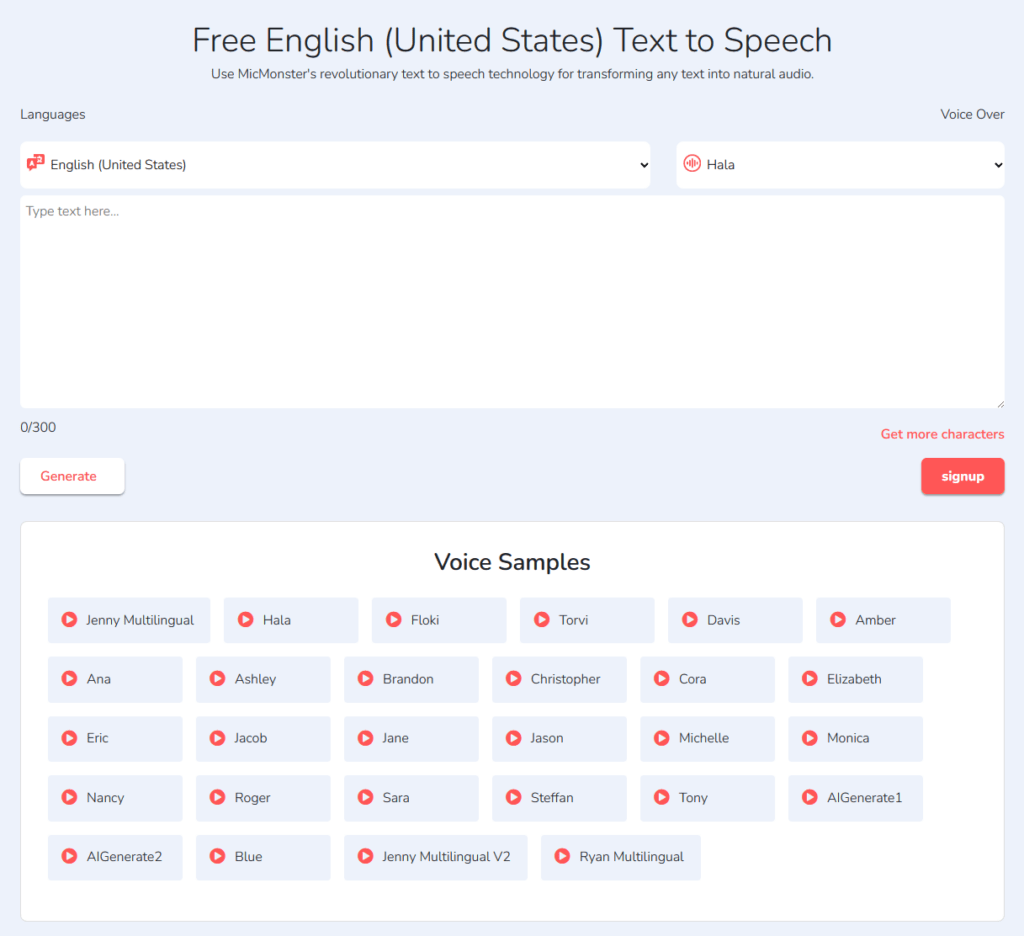 A Diverse Array of News Reporter Voices
MicMonster boasts an extensive collection of news reporter voices to suit every style and genre. From authoritative and serious tones to warm and friendly voices, you can find the perfect fit for your content.
Meet Floki, the classic and authoritative news anchor with a deep and resonant voice.
Experience the charm and charisma of Jason, the go-to choice for human-interest stories.
Explore the dynamic and energetic style of Jane, perfect for delivering breaking news and live updates.
And that's just the beginning! MicMonster offers an impressive selection of news reporter voices to elevate your storytelling to the next level.
Hala, Floki, and Torvi: The Perfect Blend of Professional Narration and Newscast Voice
MicMonster's revolutionary text-to-speech technology offers a diverse range of voices, and among them, Hala, Floki, and Torvi stand out with their exceptional narration and newscast capabilities. These voices bring a perfect blend of professionalism and newscast charisma, making them ideal choices for a wide range of audio content.
Hala – The Captivating Narrator:
Hala's voice is smooth, warm, and engaging, making her the go-to choice for narrations that require a personal touch. Whether you're creating an audiobook, an e-learning module, or a corporate training video, Hala's narration will keep your audience captivated and immersed in the content. Her versatility and clarity make even complex topics easy to understand.
Floki – The Dynamic Newscaster:
When it comes to delivering breaking news, live updates, or news analysis, Floki's voice takes center stage. With a hint of authority and a dash of enthusiasm, Floki's newscast voice brings life to news stories and keeps listeners hooked. His ability to convey urgency and excitement makes him the perfect choice for podcasts, news broadcasts, and YouTube videos covering current events.
Torvi – The Versatile Voice:
Torvi's voice strikes a balance between professional narration and a newscast tone, making him the most versatile of the trio. Whether you need a voiceover for a documentary, a promotional video, or a radio commercial, Torvi adapts effortlessly to various styles and genres. His natural flow and clear pronunciation make him a favorite among content creators seeking flexibility in their projects.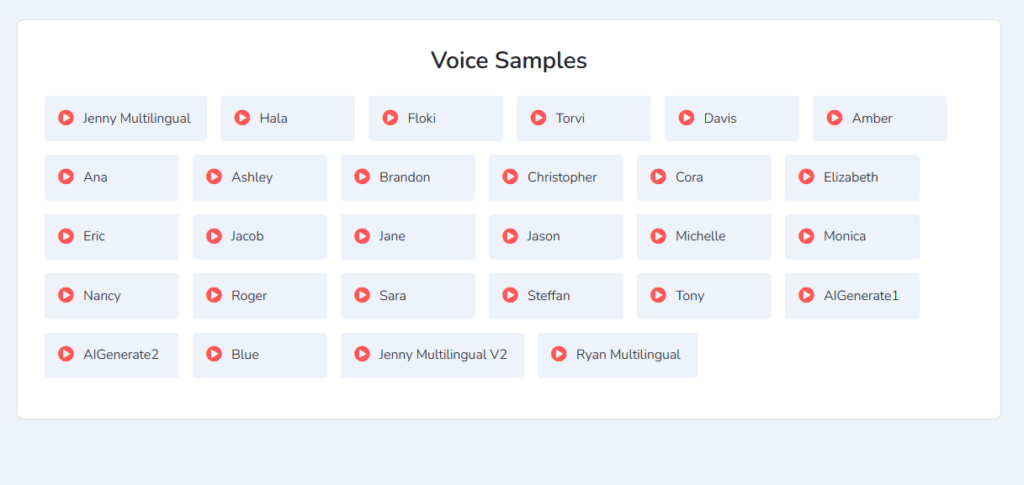 The Power of Choice:
With Hala, Floki, and Torvi in your voiceover arsenal, you have the power to create engaging and impactful audio content across different platforms. MicMonster's advanced editor further enhances these voices, allowing you to fine-tune the tonality, speed, pitch, volume, and emphasis to suit your specific needs.
Unlock the Full Potential with MicMonster Pro:
While MicMonster offers a free version with impressive features, upgrading to MicMonster Pro unlocks access to an extensive library of over 600 voices in 140 languages. Additionally, you can transform longer audio files with MicMonster Pro, combining multiple voiceovers with ease.
Simple and Intuitive User Interface
MicMonster's user-friendly interface makes it incredibly easy to generate your news reporter narration:
Step 1: Type or Paste Your Text
Copy and paste your news script into the text input field. With a voiceover limit of 300 characters per narration, you can quickly capture the essence of your news segment.
Step 2: Select the Ideal News Reporter Voice
Browse through the list of captivating news reporter voices available. By clicking on the speaker icon, you can preview a default sample to ensure it meets your requirements.
Step 3: Click on Generate
Once you've found the perfect news reporter voice, click on the "Generate" button, and within seconds, your text will transform into a compelling news narration worthy of a professional broadcast.
Versatile Use Cases
MicMonster's News Reporter Voice Generator is an excellent choice for a variety of use cases, including:
News Segments: Add a touch of authenticity to your news broadcasts, online news portals, or internal updates with MicMonster's realistic news reporter voices.
Podcasts: Engage your audience with a captivating news reporter narration for news analysis, storytelling, and special features.
E-Learning: Create informative and engaging educational content with news reporter voices that make learning enjoyable.
Radio and Commercials: Amplify your radio ads and commercials with a news reporter's persuasive and confident voice.
Affordable and Trustworthy
MicMonster has gained the trust of renowned brands and content creators with its high-quality and affordable voiceovers. While a free version is available, upgrading to MicMonster Pro unlocks access to an advanced editor and a library of over 600 voices in 140 languages.
Don't Miss the Limited-Time Offer
For a limited time, you can avail yourself of a 50% discount on Annual & Lifetime pricing plans. Don't let this opportunity slip away to create top-notch news reporter narrations at a fraction of the regular cost.
Conclusion
MicMonster's News Reporter Voice Generator is the ultimate tool for breathing life into your news and narration projects. With its realistic and diverse selection of news reporter voices, creating professional and captivating content has never been easier. Don't wait any longer; harness the power of MicMonster's News Reporter Voice Generator and take your storytelling to new heights. Start transforming your text into a compelling news reporter narration today!